Corbet's Cabin
Jake and I got to take a fun trip to Jackson to enjoy the great outdoors and experience the Old West Days!  One of the first things we did was take a tram ride at Jackson Hole Mountain Resort.
If you want to get a discount on your ticket price, if you purchase them online they give you a better deal!  You can also get tickets at the front of the resort.  The tram runs from 9am and the last tram ends at 5:30pm.  You can catch a tram ride every 15 mins.  Your ticket is good for all day tram rides so you can go on it as much as you like!
When you get to the top of the tram ride you can walk around, go for a hike on one of the trials or stop at Corbet's Cabin.  Corbet's Cabin is known for their famous waffles that are wrapped in tin foil that you can take with you on your outdoor adventures, or sit down and enjoy in the cabin!  Waffles are served until 4:30pm.
Views from the Top:
After you enjoy some waffles, make sure to spend some time taking in the gorgeous views!  We went on this tram ride last week (end of May) and were surprised to see so much snow on top!  I enjoyed seeing all the snow and then a huge green valley below.  It is chilly at the top so make sure to grab a jacket or a cozy sweater with you so you can enjoy your time outside better.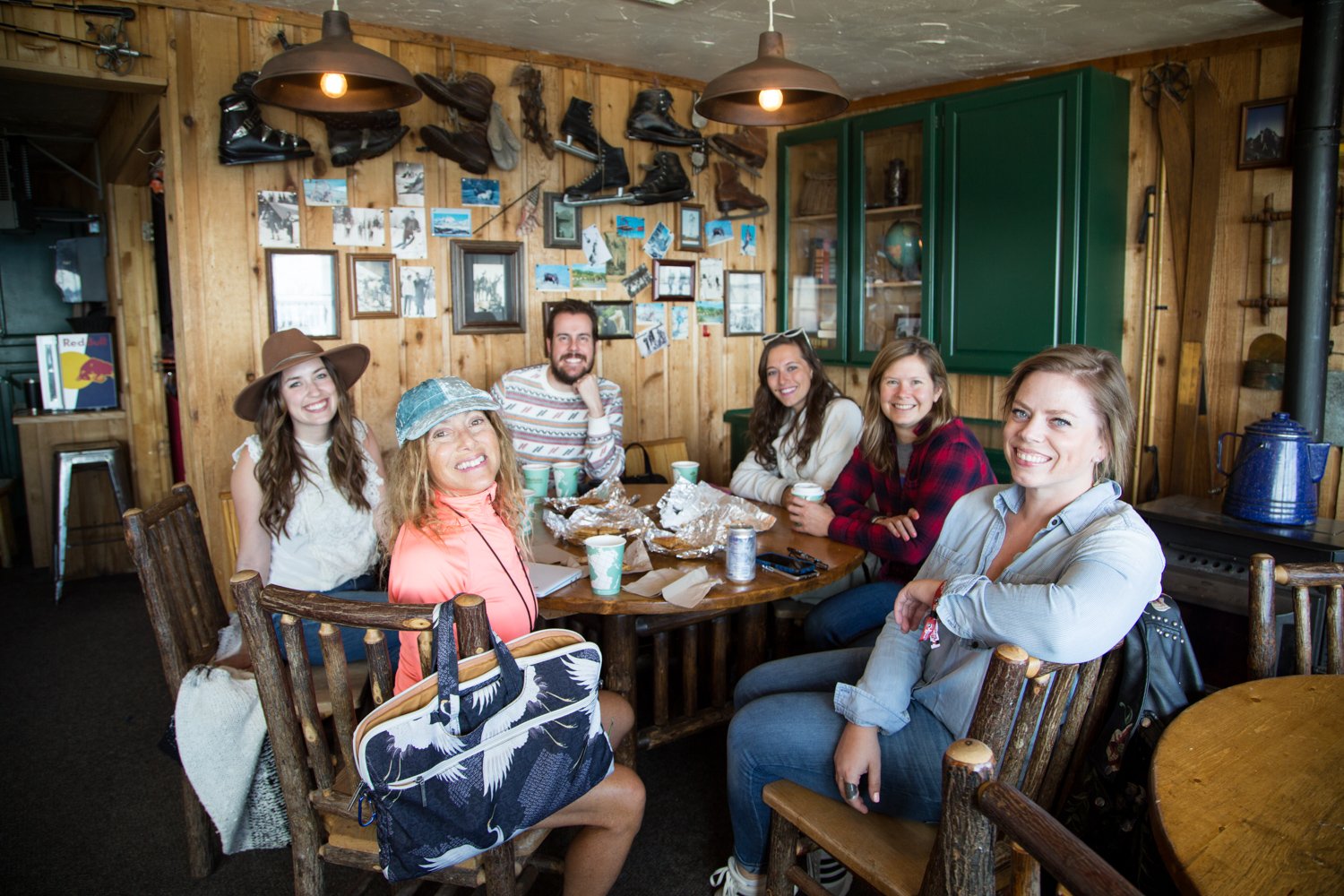 Inside Corbet's Cabin
Inside of Corbet's Cabin is super cute! It has a very fun cabin/ski/mountain man vibe.  Plus its warm inside, lots of seating, and even bathrooms!  If you are feeling a little woozy from the altitude adjustment you can even buy oxygen here.  I didn't expect to feel the altitude change, but we did!  We had some peppermint with us and put that on and it helped.
Corbet's Cabin is famous for thier waffles but you can also get drinks, chips, cookies, treats and souvenirs at the cabin.  It was fun being in a group because we got to try all the waffles! Our personal favorite was "The Trad" which was brown sugar and butter in the middle of a folded waffle.  Corbet's Cabins waffles have been featured on TV shows and other spotlights and it seems as everyone comes to the same consensus that the waffles special ingredient is the altitude!
Outfit Details:
HER LOOK
Hat: Urban Outfitters | Long Cardigan: Asos | Shirt: Gap | Jeans: DSTLD | Shoes: Jack Purcell | Sunglasses: Karen Walker | Lipstick: Mac-Blanketty
HIS LOOK
Sweater: Scotch and Soda | Jeans: All Saints | Shoes: Dune London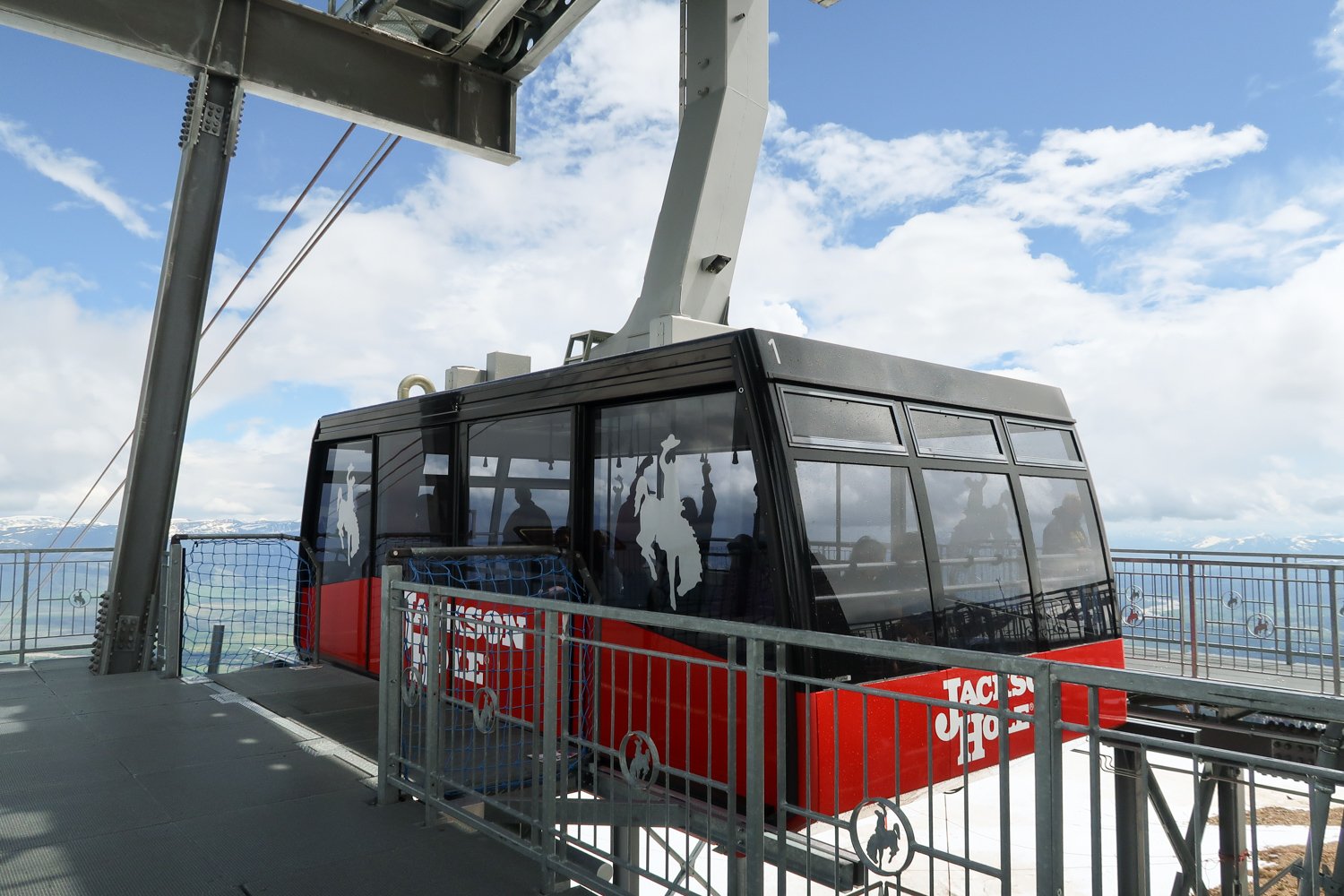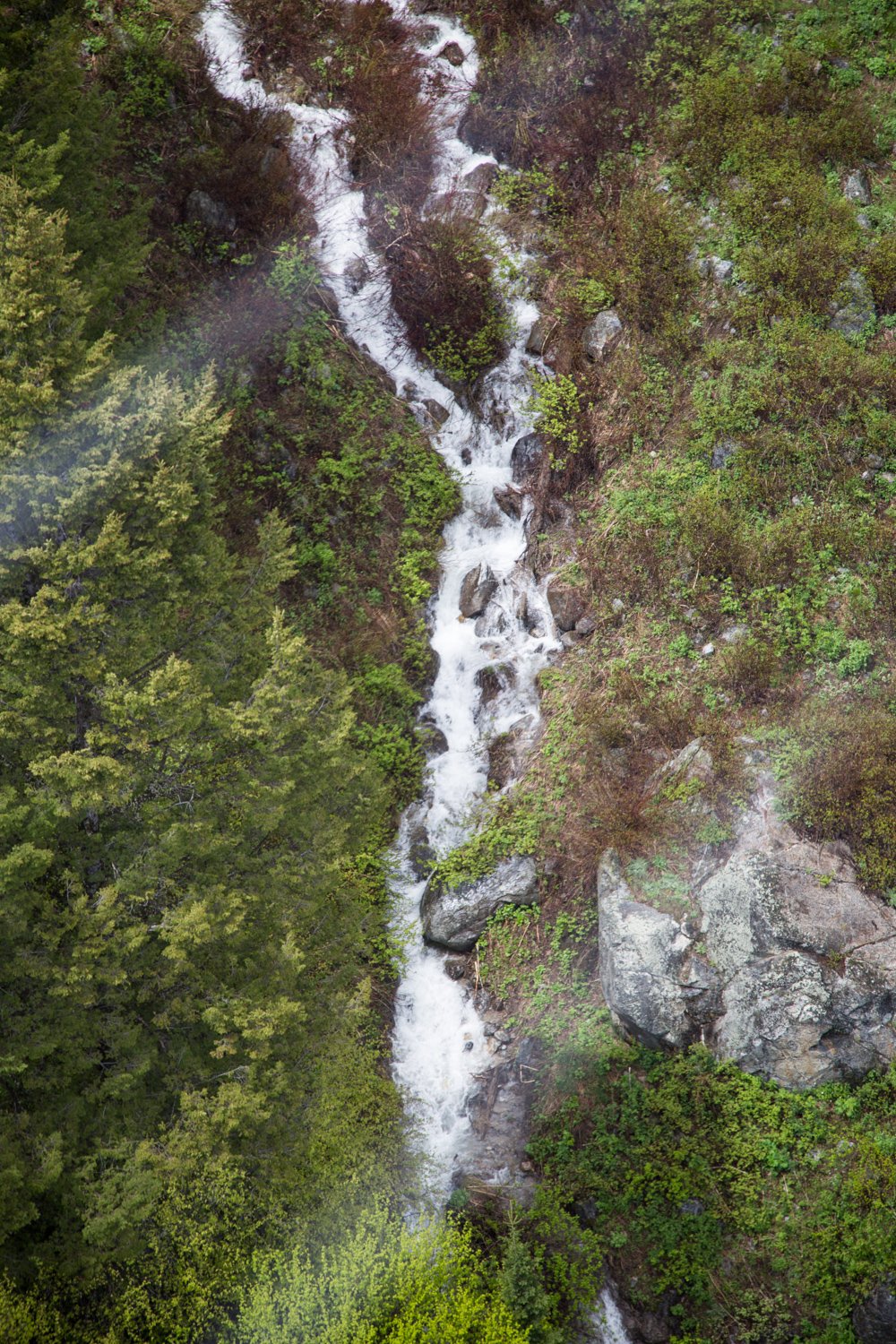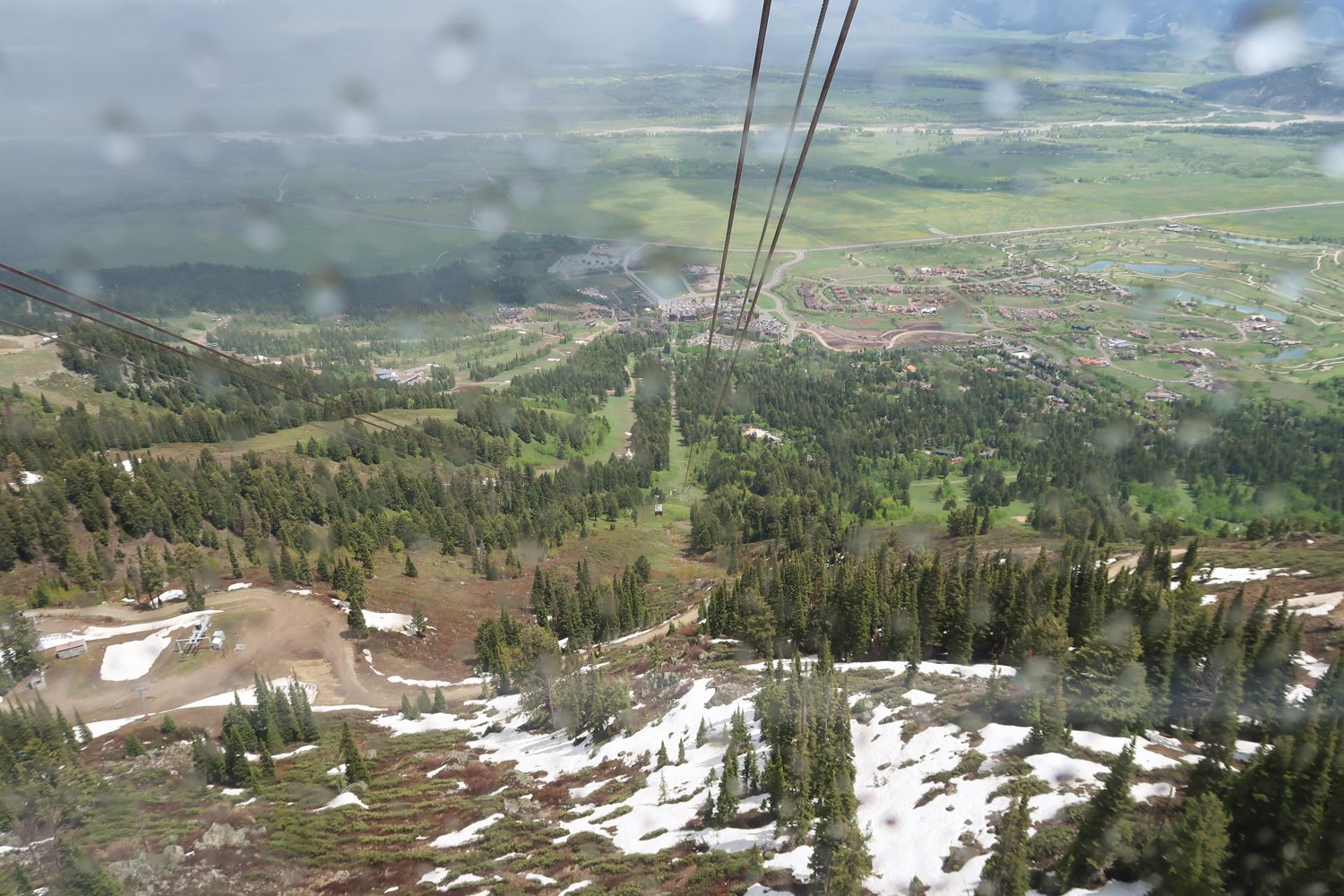 Tram Ride
As you ride the tram, don't be scared to move around and look out all the windows.  Each side has an amazing view!  There are also seats in the tram if you rather sit down and enjoy the views.  If you are a big Disney fan, you may also notice the "Soarin" soundtrack being played as you go up the tram.  That was a highlight for us!
Thanks for joining us on our Tram ride adventures at Jackson Hole! If you ever get a chance to visit Jackson, we would highly recommend adding a Tram Ride to your list of activities to do! Hope you have an amazing day!
-Jake and Kelsey 🙂
P.S.   Want more of Jackson adventures?! You can check out our vlogs from the trip here.
Jackson Hole
Snow
Spring
Wyoming