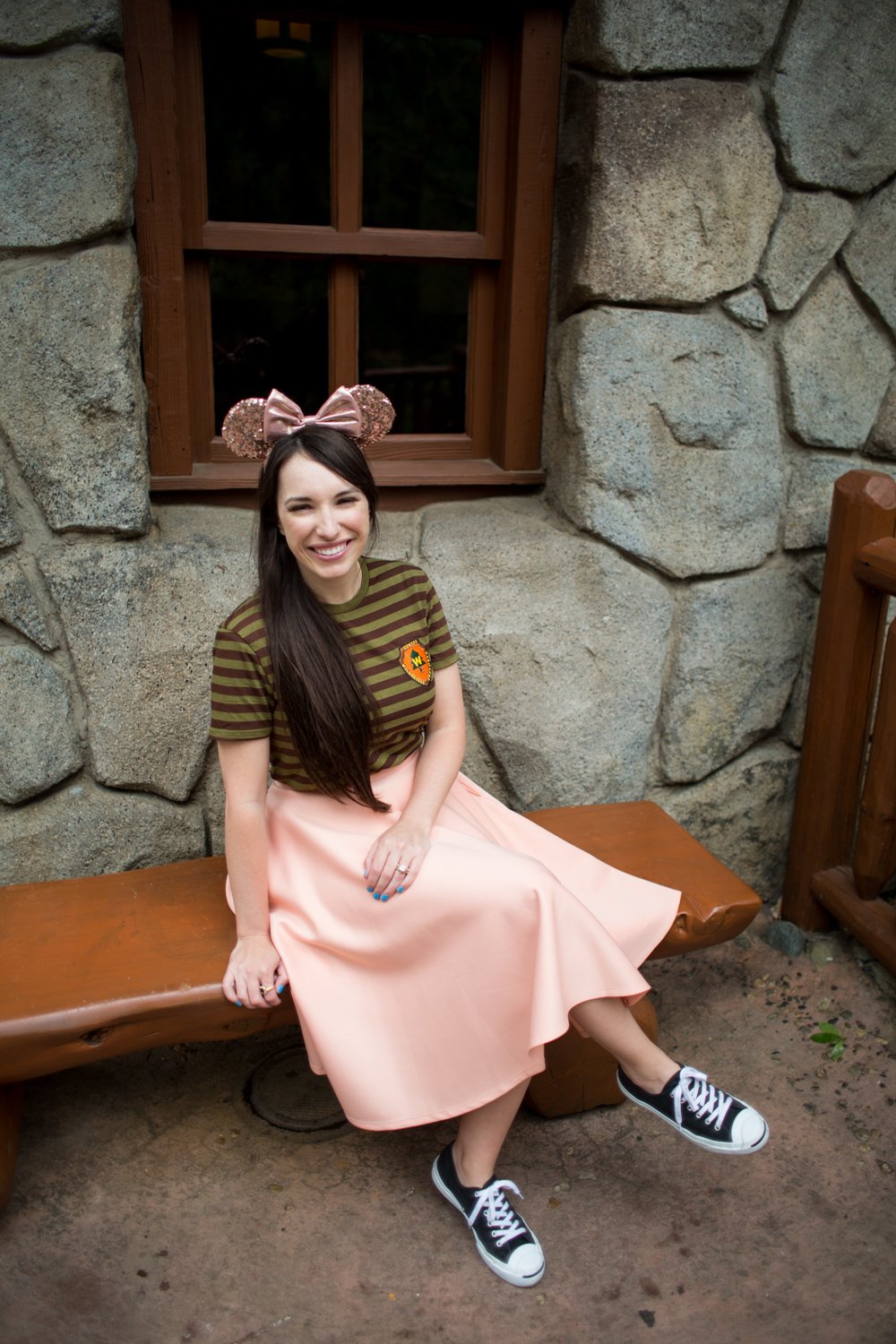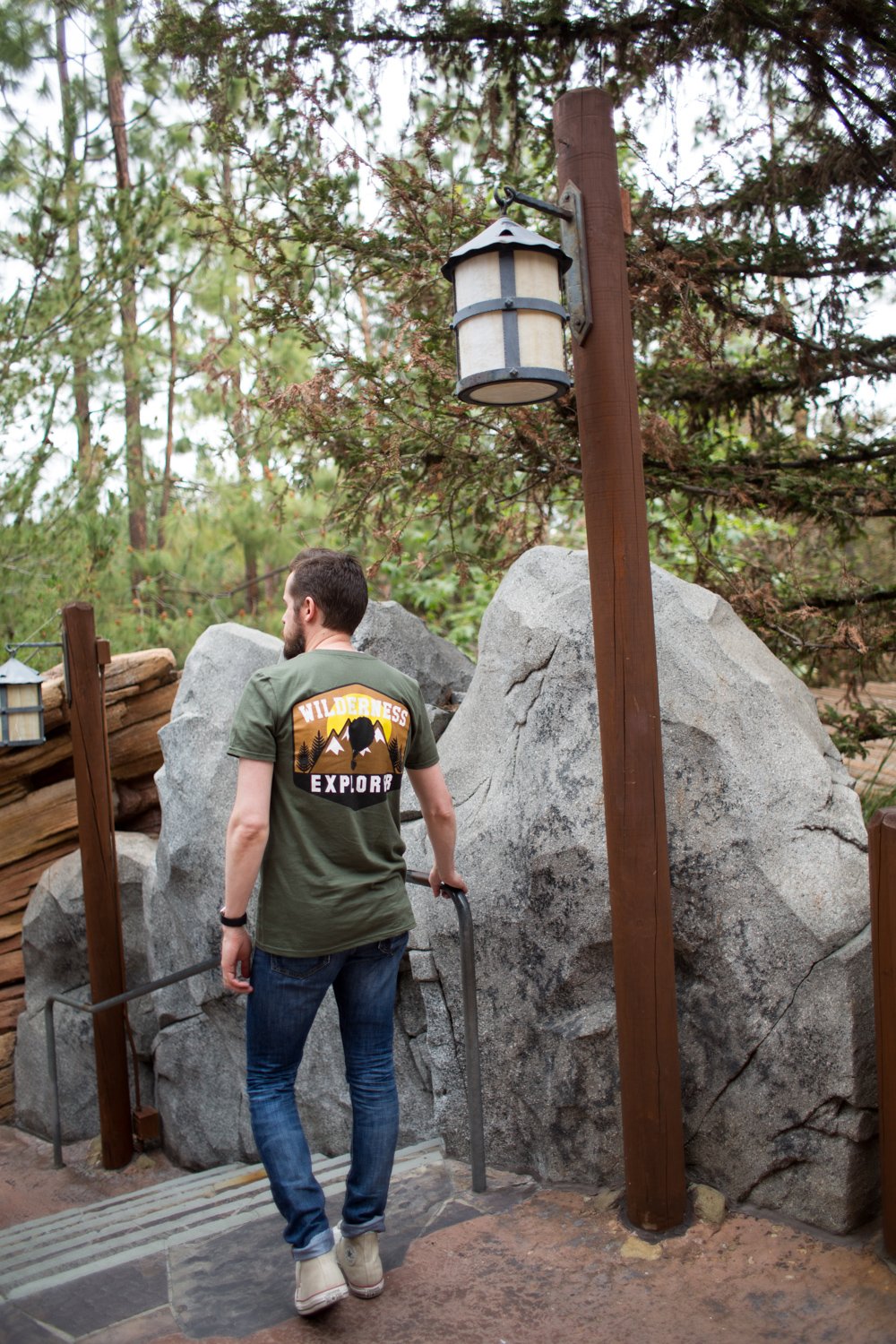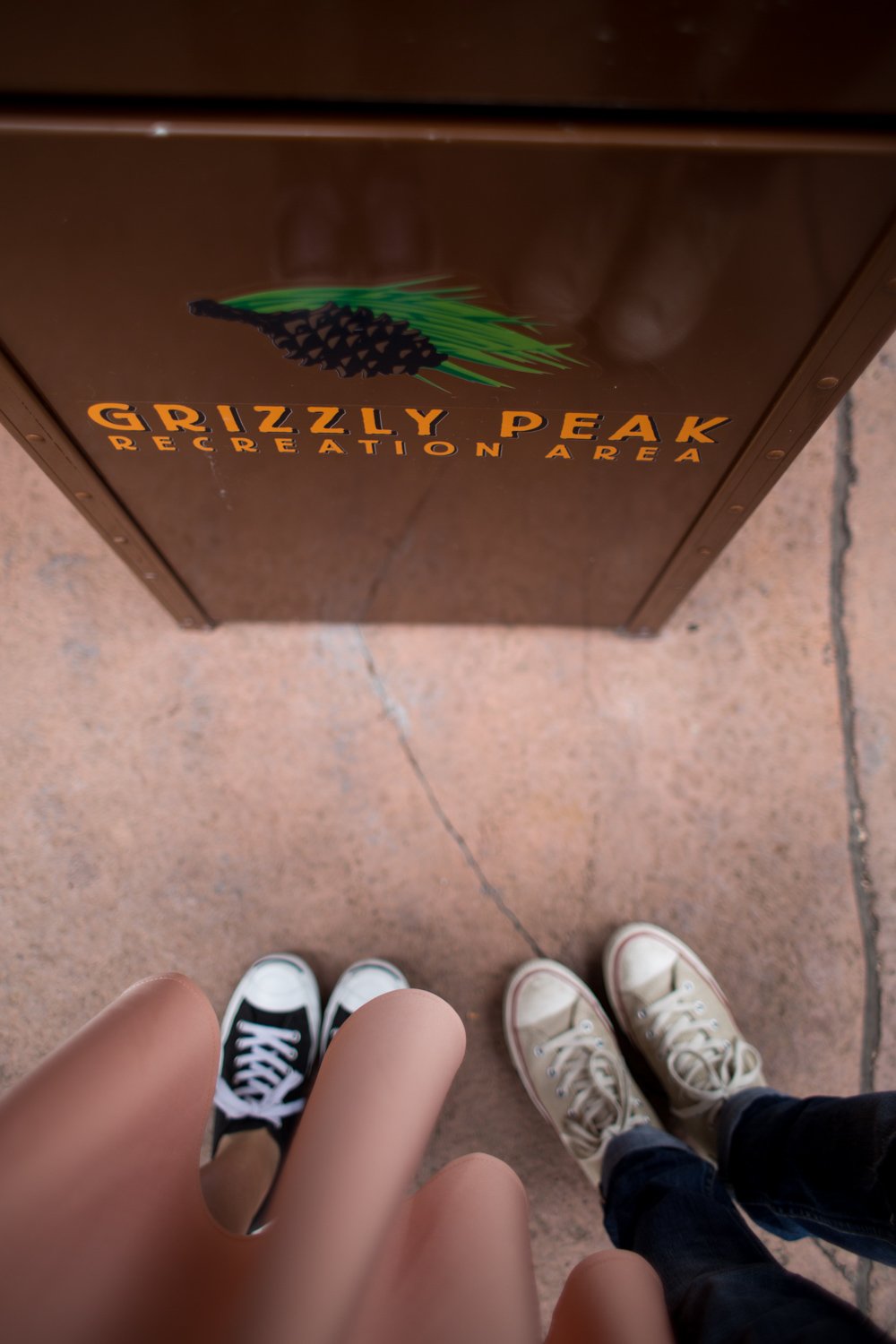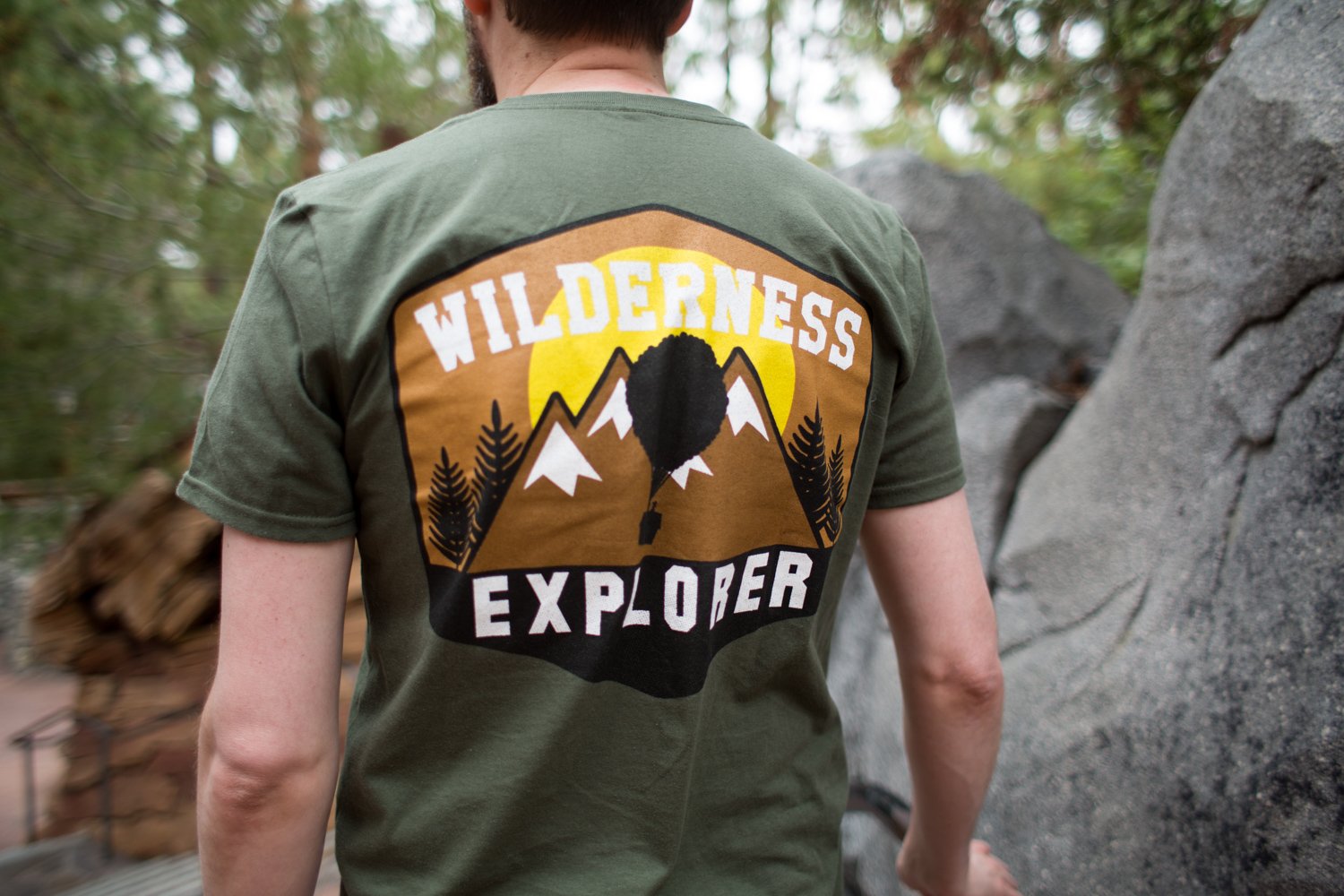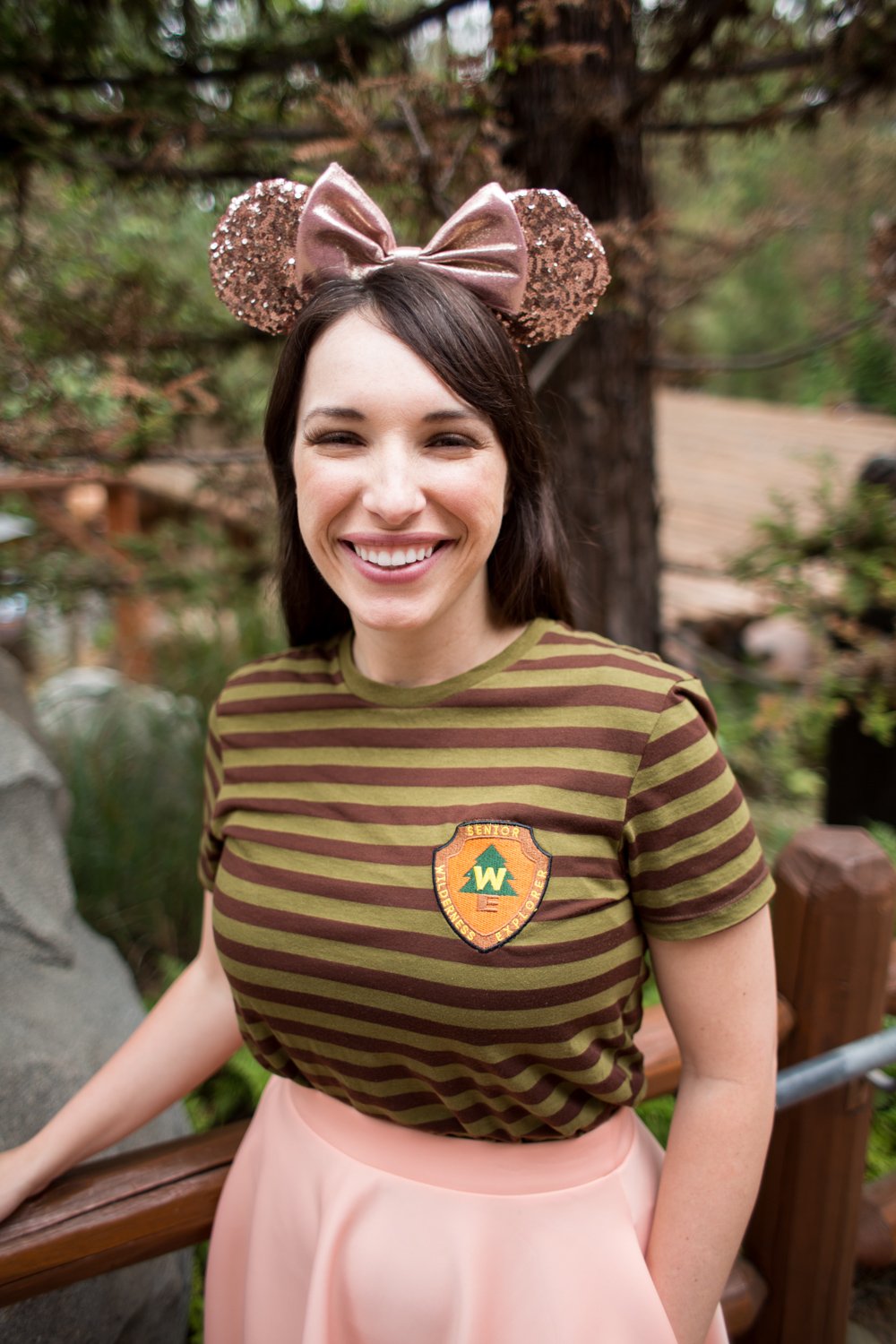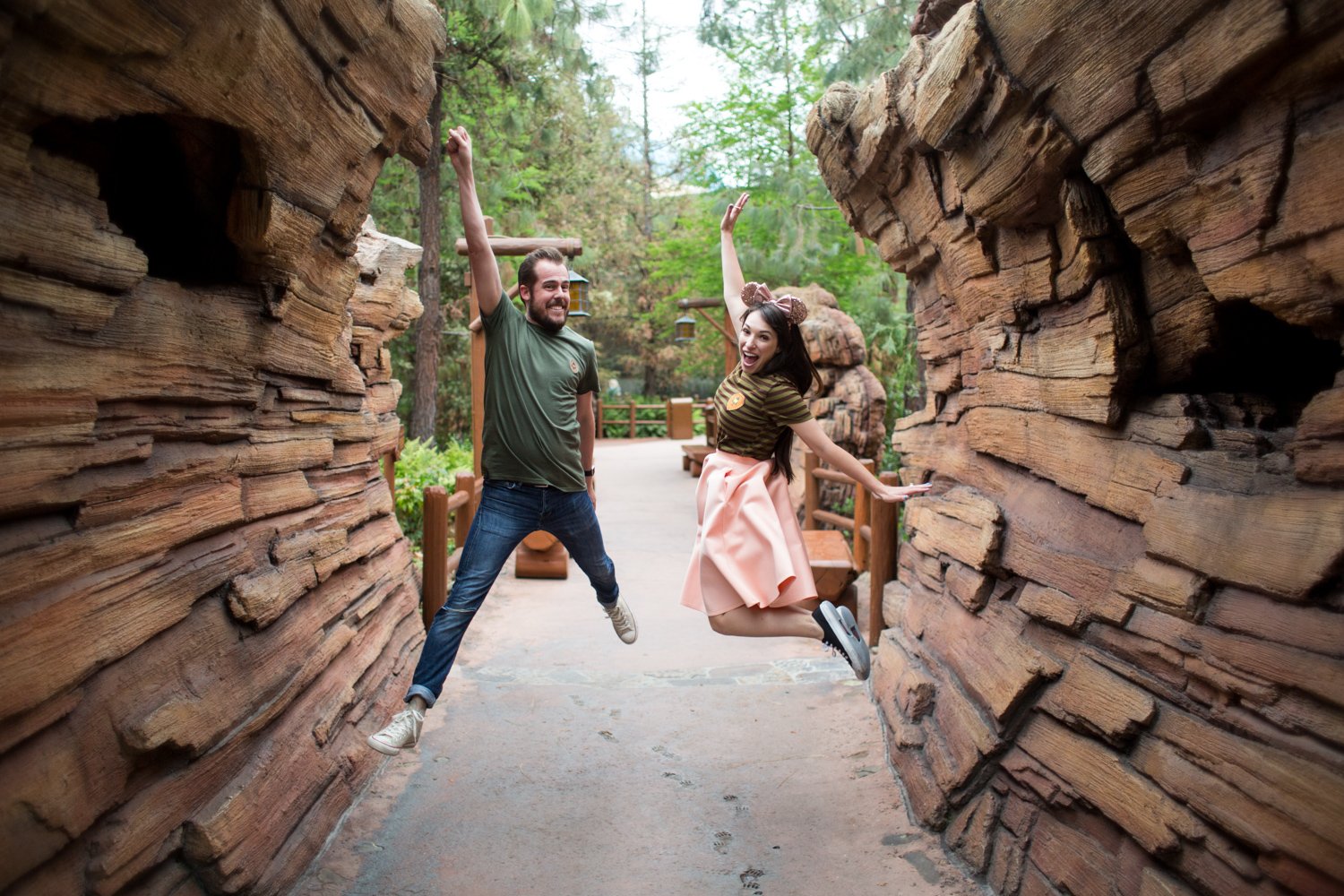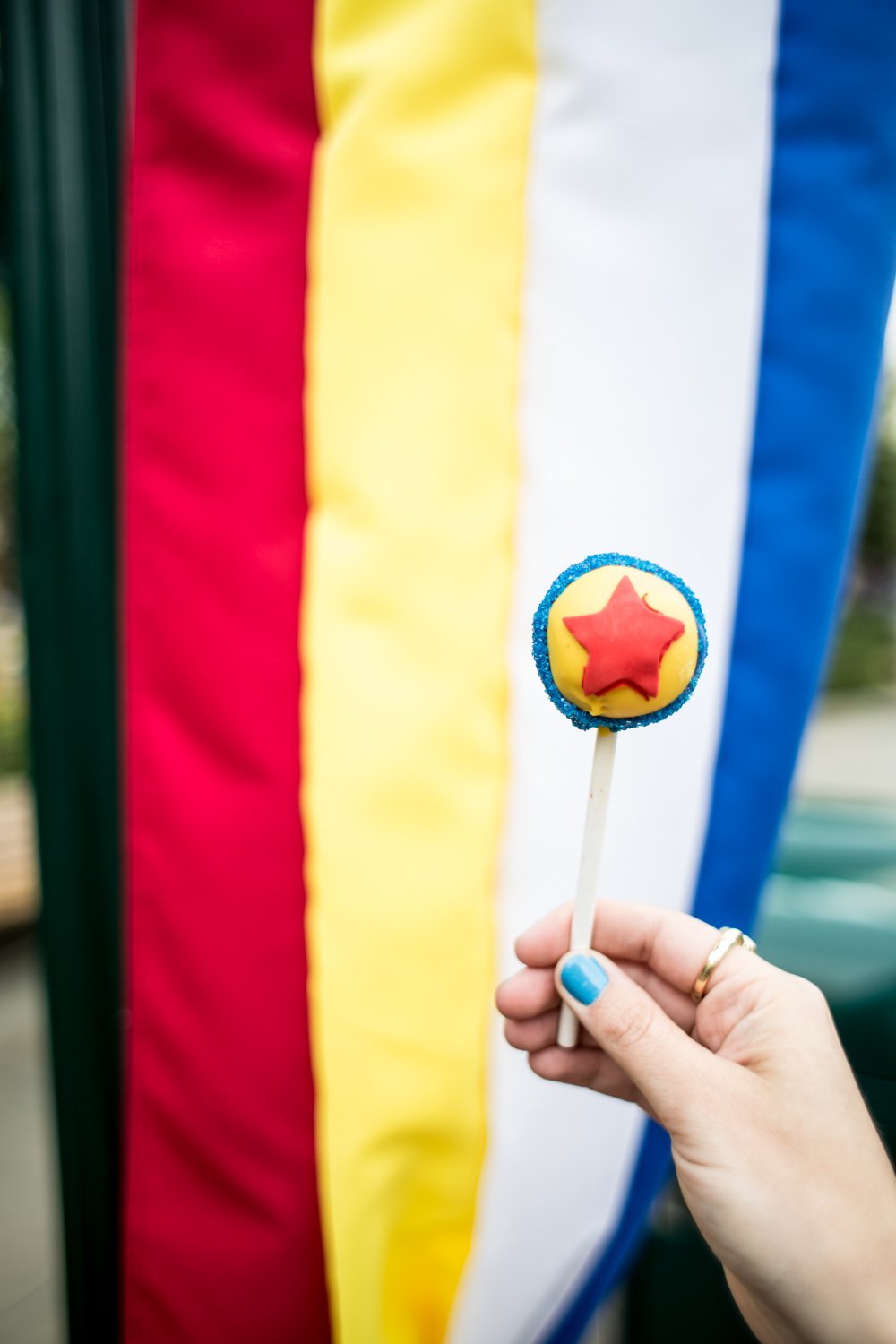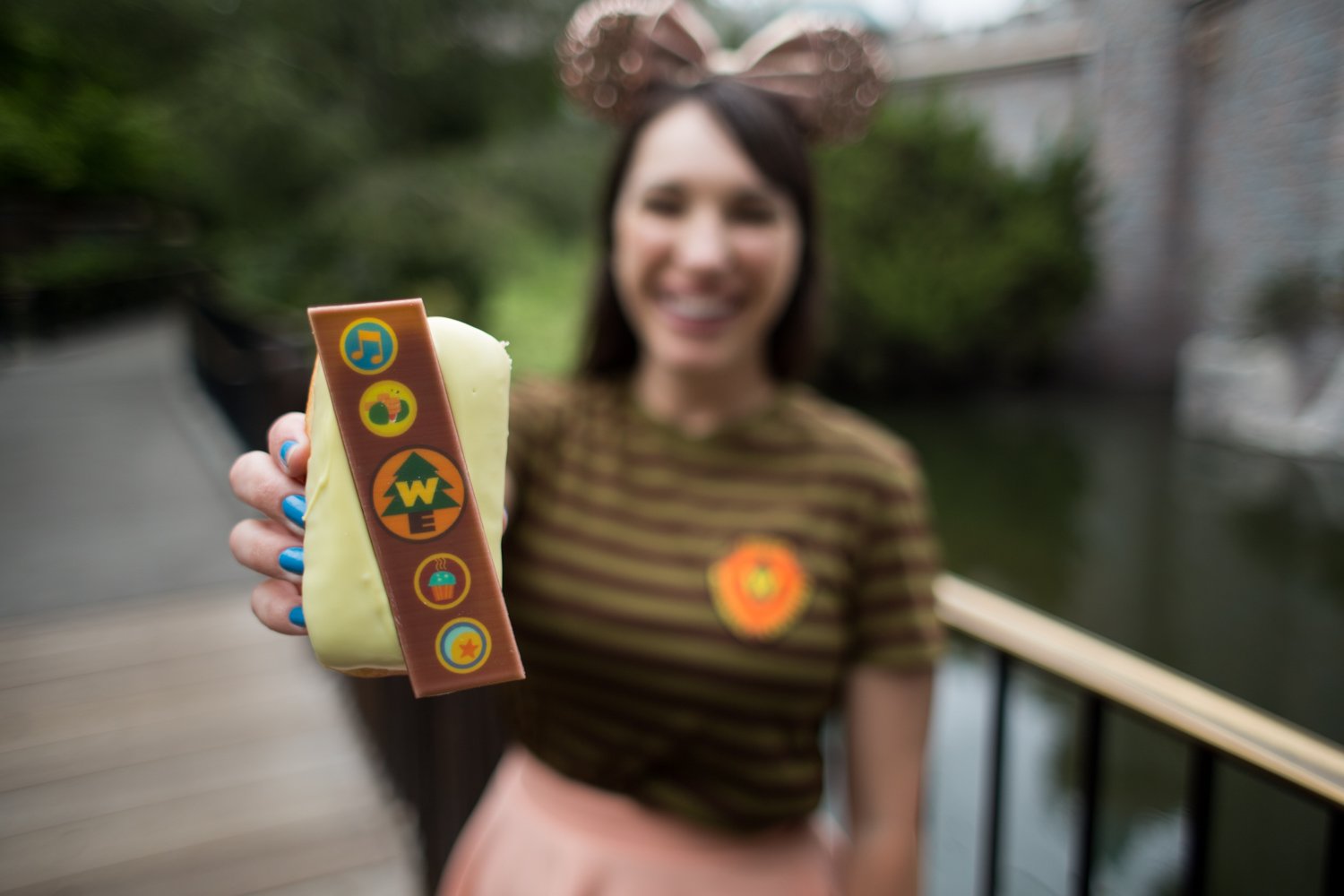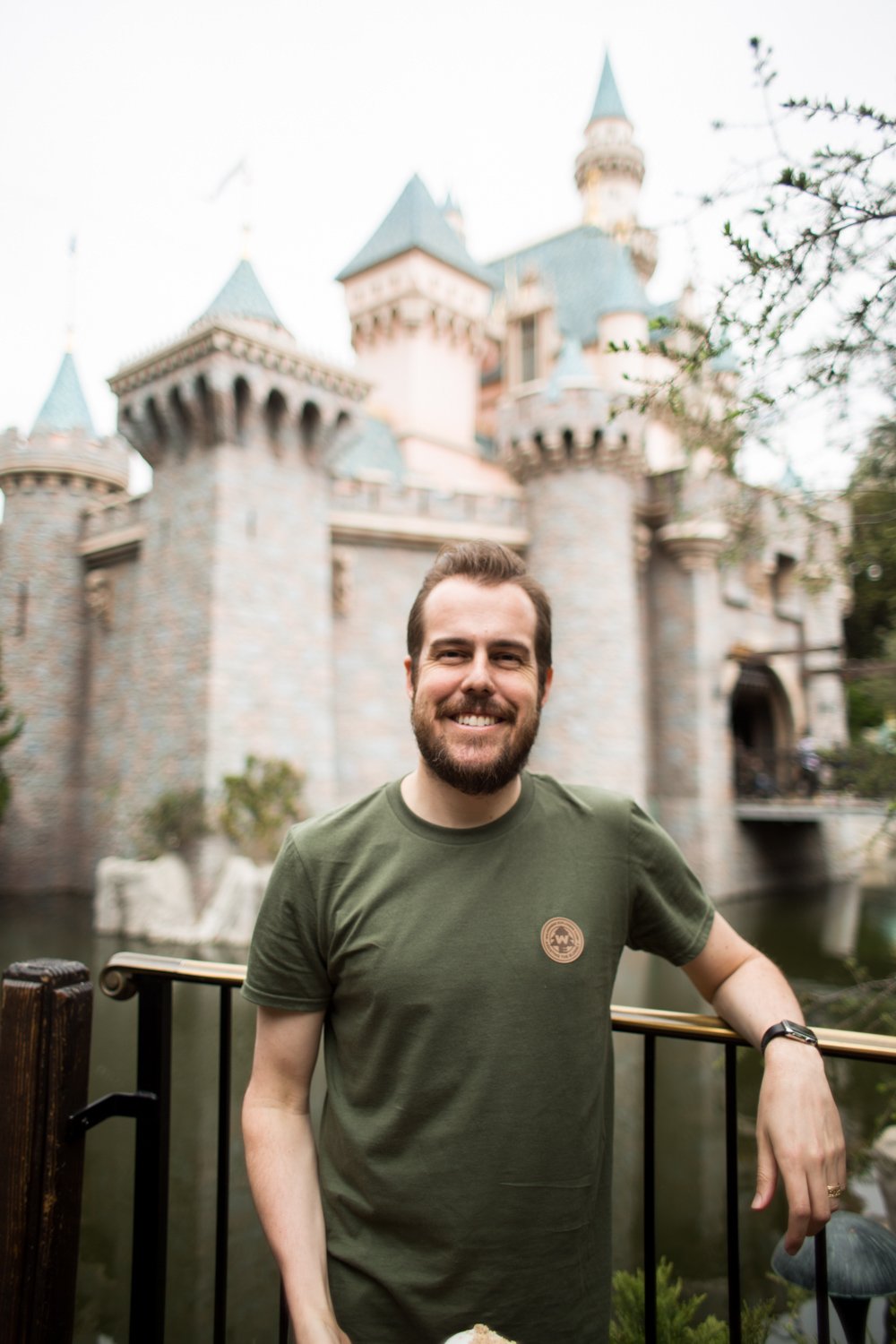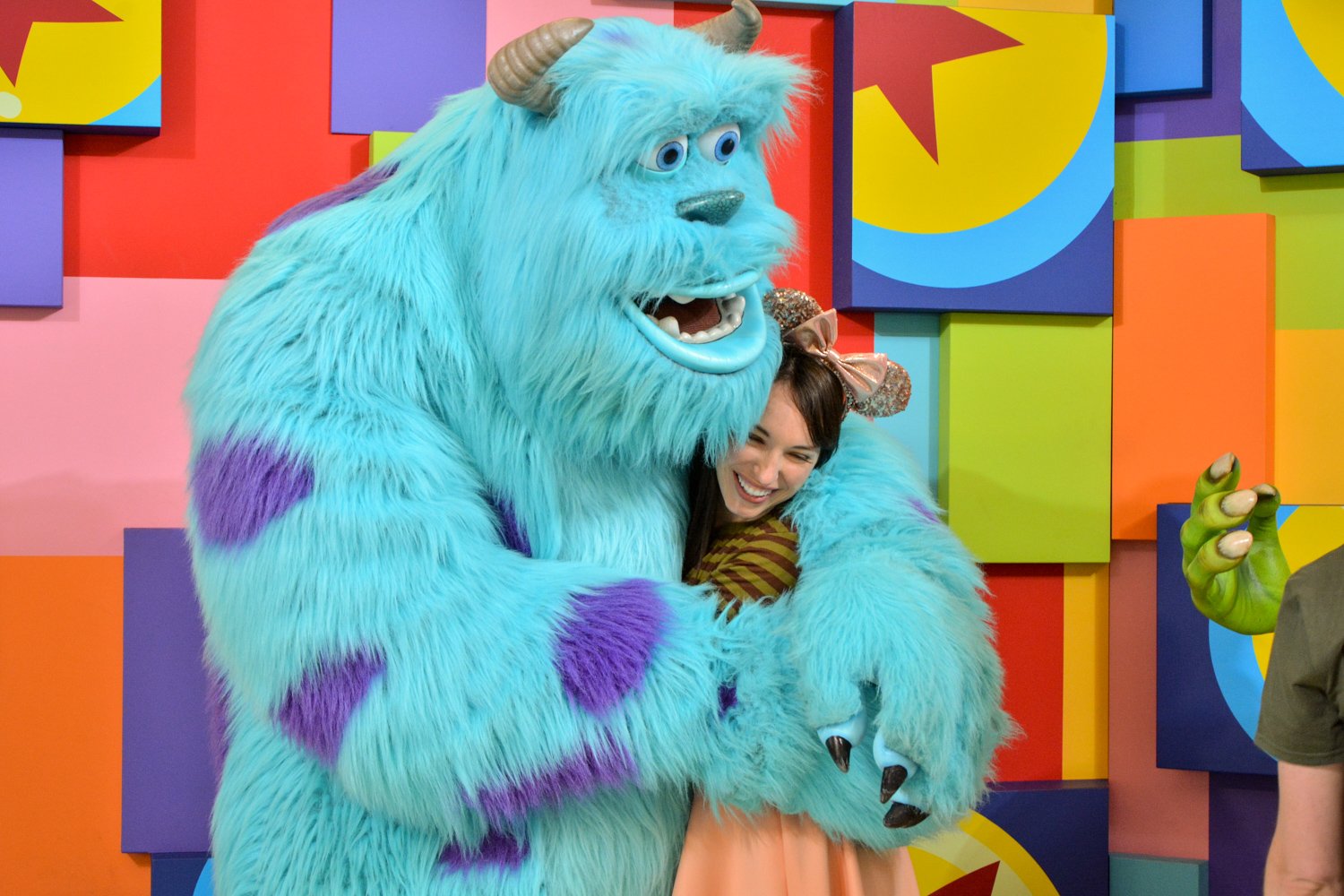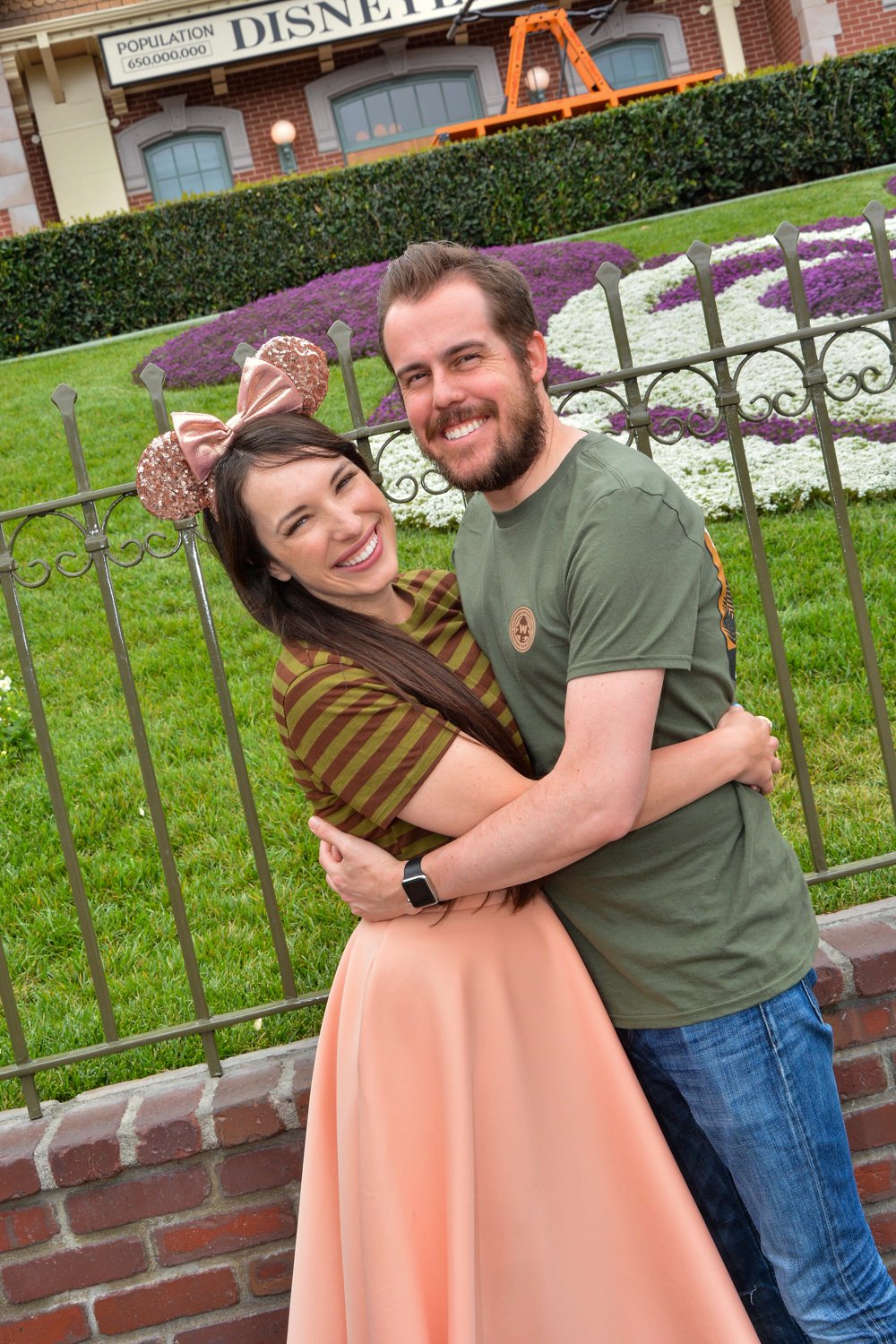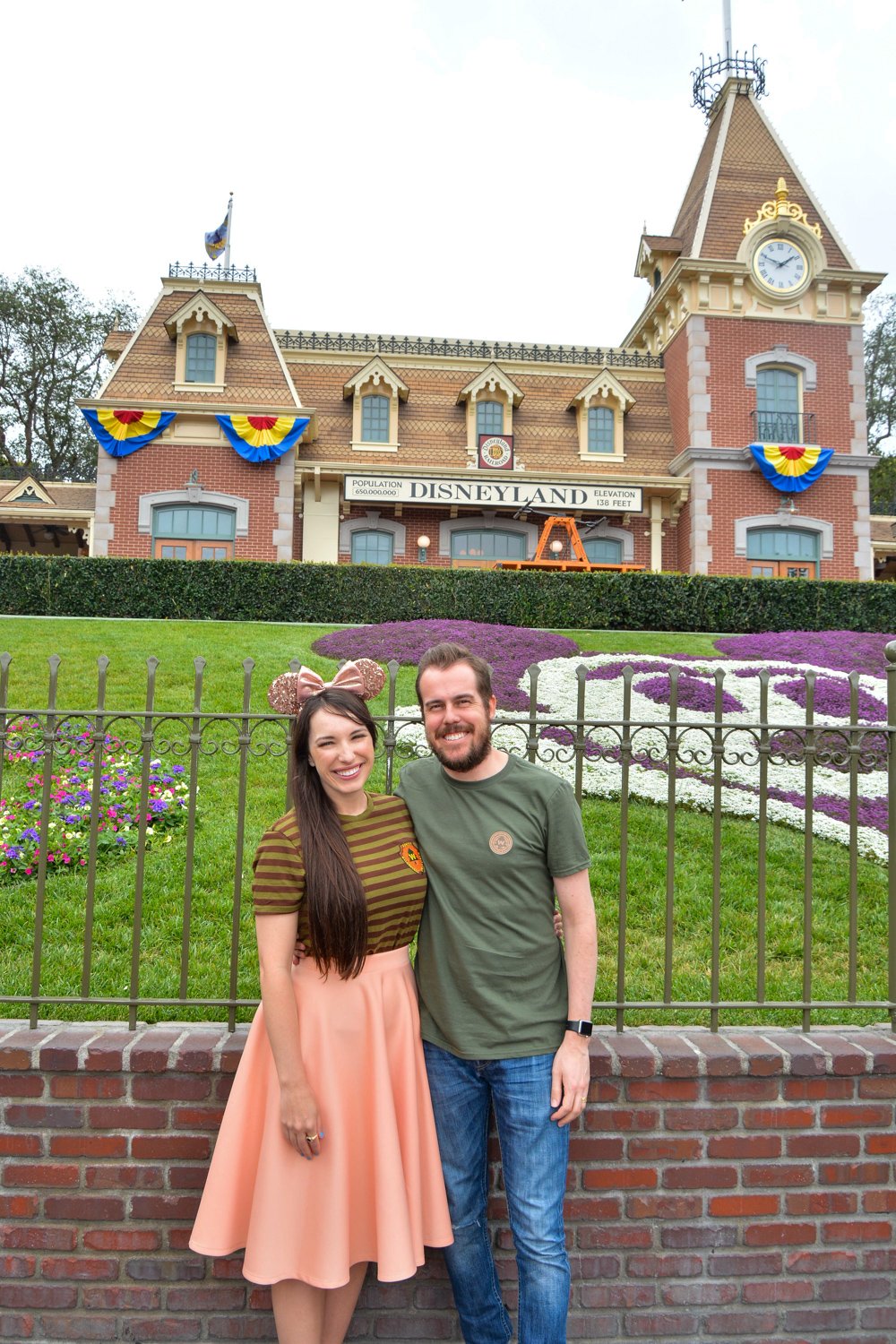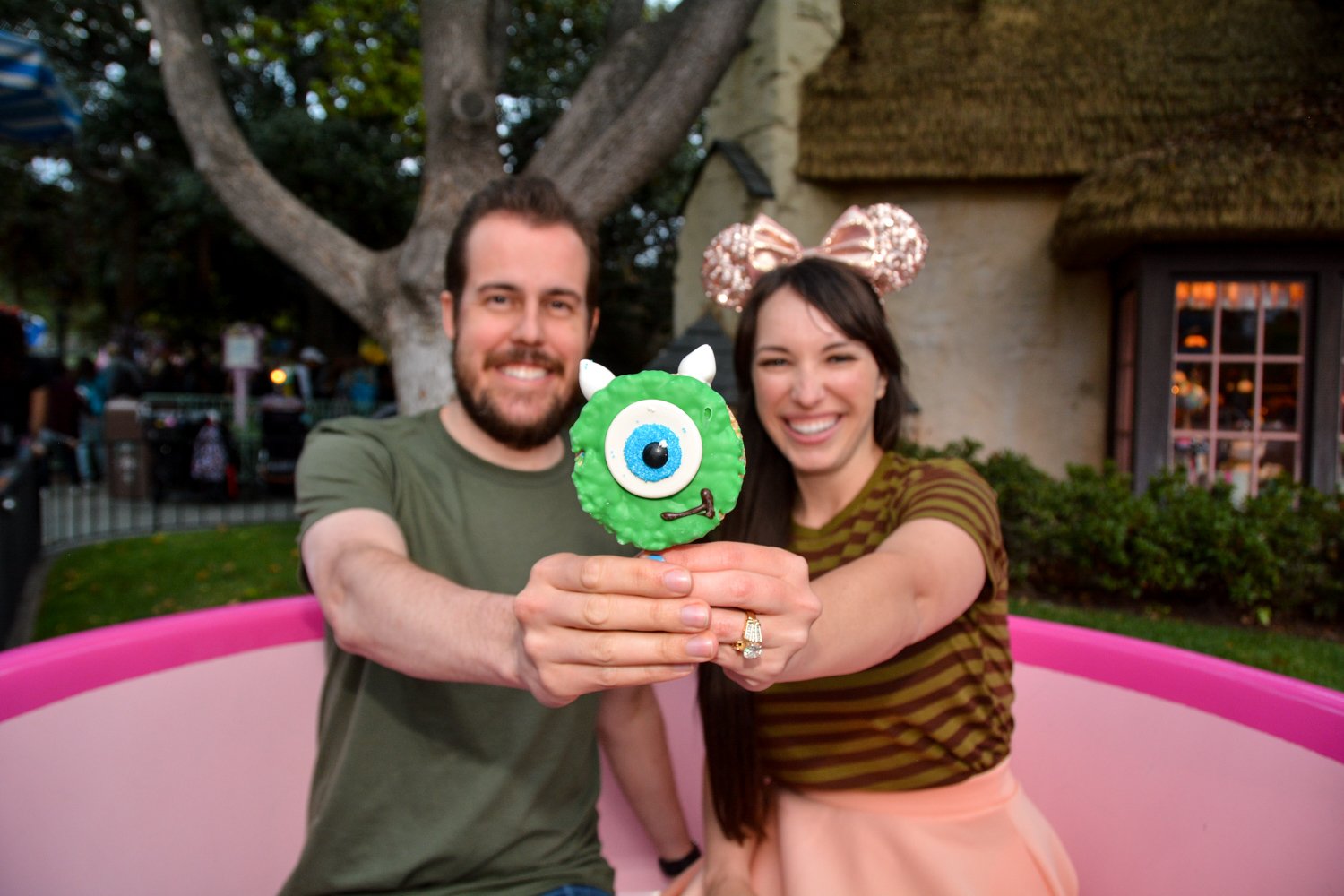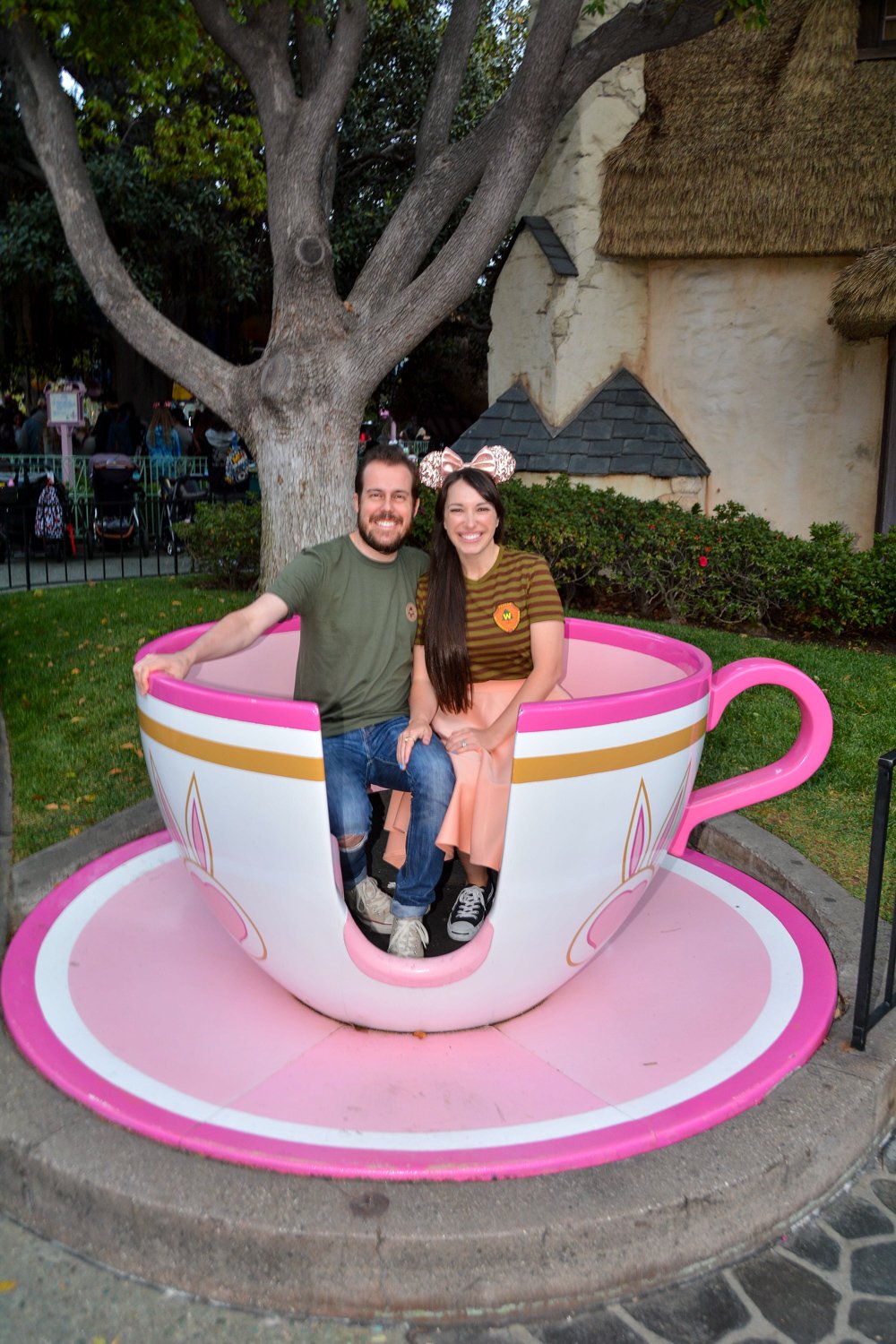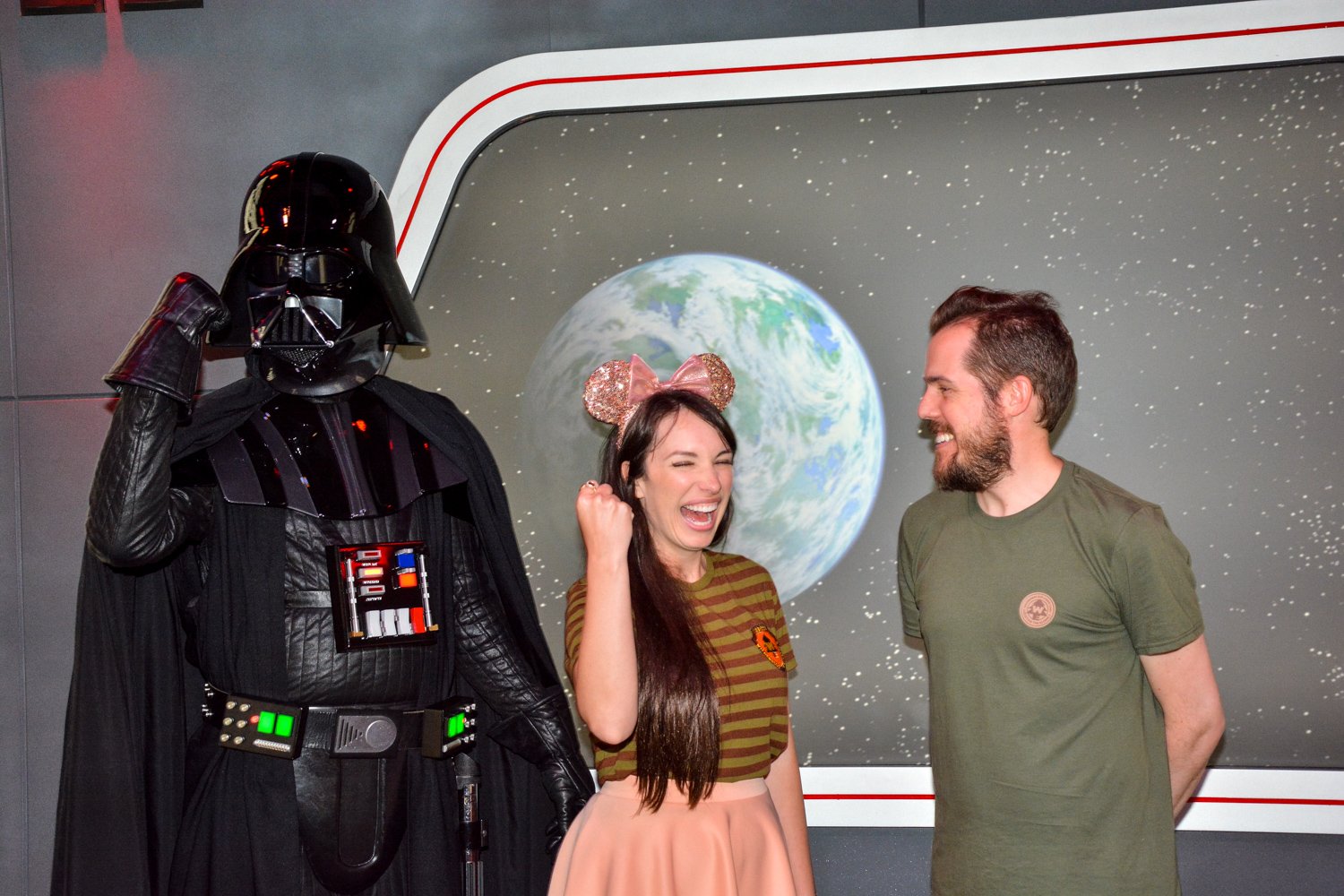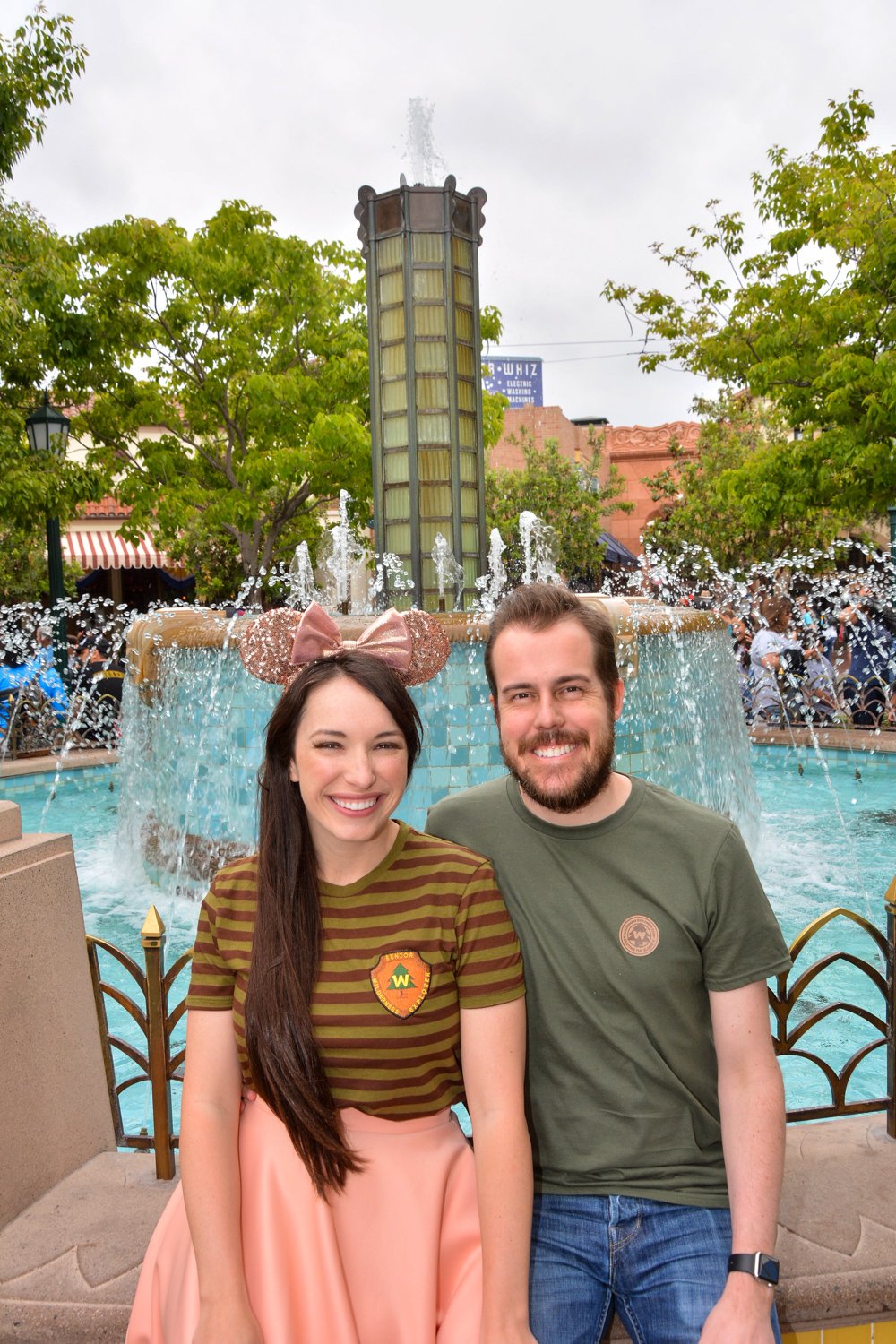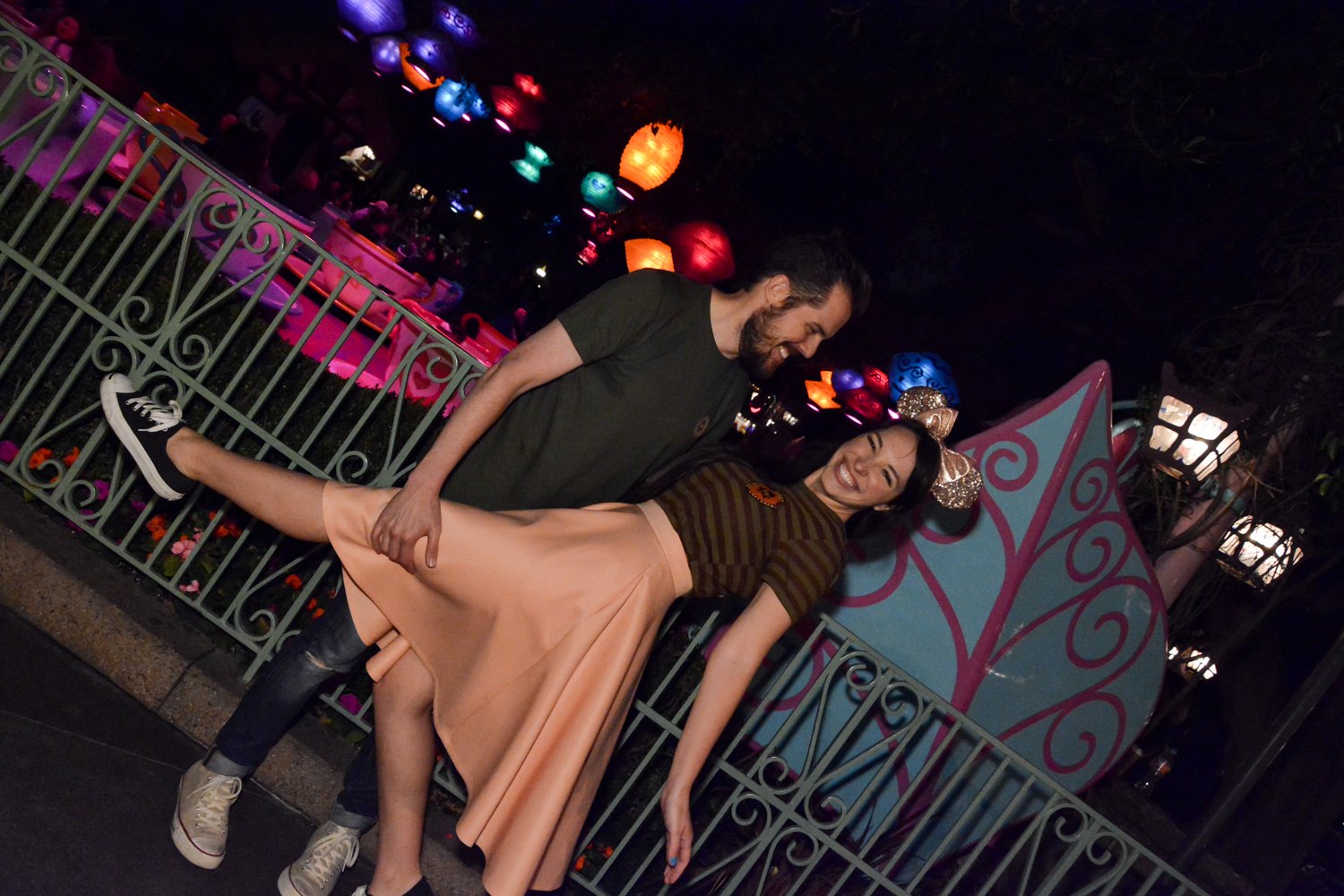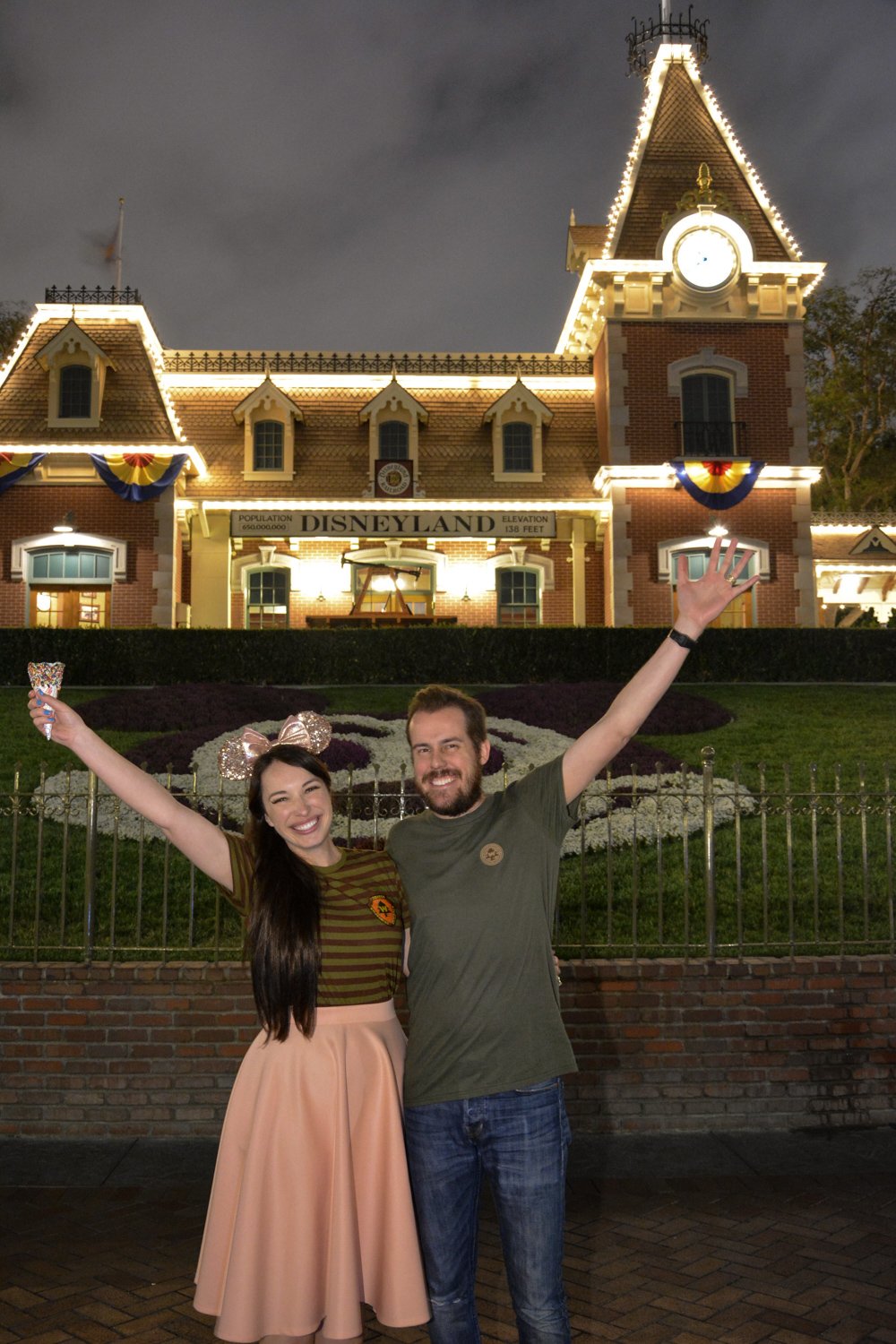 HER LOOK
Mouse Ears: Shop Disney | Shirt: BoxLunch | Skirt: Asos | Shoes: Jack Purcell | Lipstick: Mac-Blanketty
HIS LOOK
Shirt: BoxLunch | Pants: All Saints | Sneakers: Converse

Jake and I recently got to visit Disneyland for Pixar Fest! One of our favorite things to do at any Disney park is going to the meet and greets! There were so many characters out that you don't normally see, we wish we stayed in line to meet more!
We were loving all the darling treats that came out with just for the occasion! I am always so amazed at what the bakers create! Every few weeks they are coming out with new treat designs just for the event! Our favorites that we tried were the Alien Macaron and the Carrot Cake Churro!
Before we left for our trip we were tying to find some fun Pixar themed outfits to wear to the park. When we were shopping at the mall we went into the BoxLunch store. We saw these Wilderness Explorers and knew they were a must!
If you haven't had a chance to attend Pixar Fest yet, you still have time! The event is going on till September 3! The crowds are packed, but it still is a good time! Get the Max Pass and you will be in good hands!
Thanks for stopping by today! Hope you have a great week! For more Disney inspired outfits, check out here.
The Vlog
Want to join in the Disney magic?! Come along with us on a Disney adventure blow!
BoxLunch
Converse Style
Disneyland
Stripes