The Wort Hotel in Downtown Jackson, Wyoming
When booking hotels, there are always a million places to choose from!  We just stayed at The Wort Hotel in downtown Jackson.  We loved our stay and the vibe of the hotel so much we wanted to share it with all of you!
The Wort Hotel is in prime location smack in the middle of Jackson downtown.  You are right next to the town center, shopping, and lots of food locations!  Just walk out the lobby doors and you have all of downtown Jackson within walking distance to you!  Plus you are super close to Teton National Park too!
If you road trip in like we did, there is a gated parking lot across the street for guests.  There is also a valet parking for guests available at $15 per day.  The hotel also has turn down service, room service, fitness center and 2 jacuzzi tubs to name of few of our favorite amenities!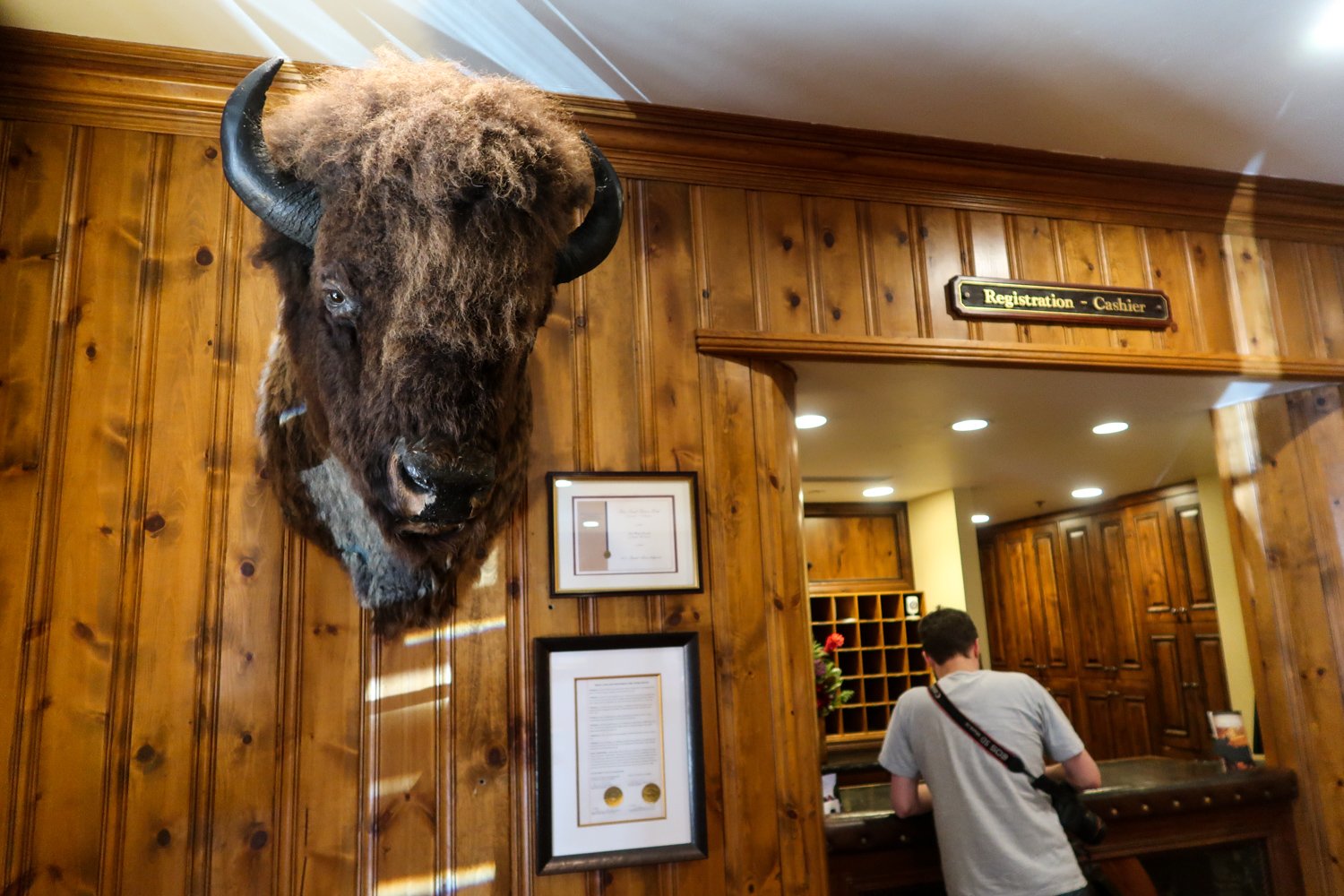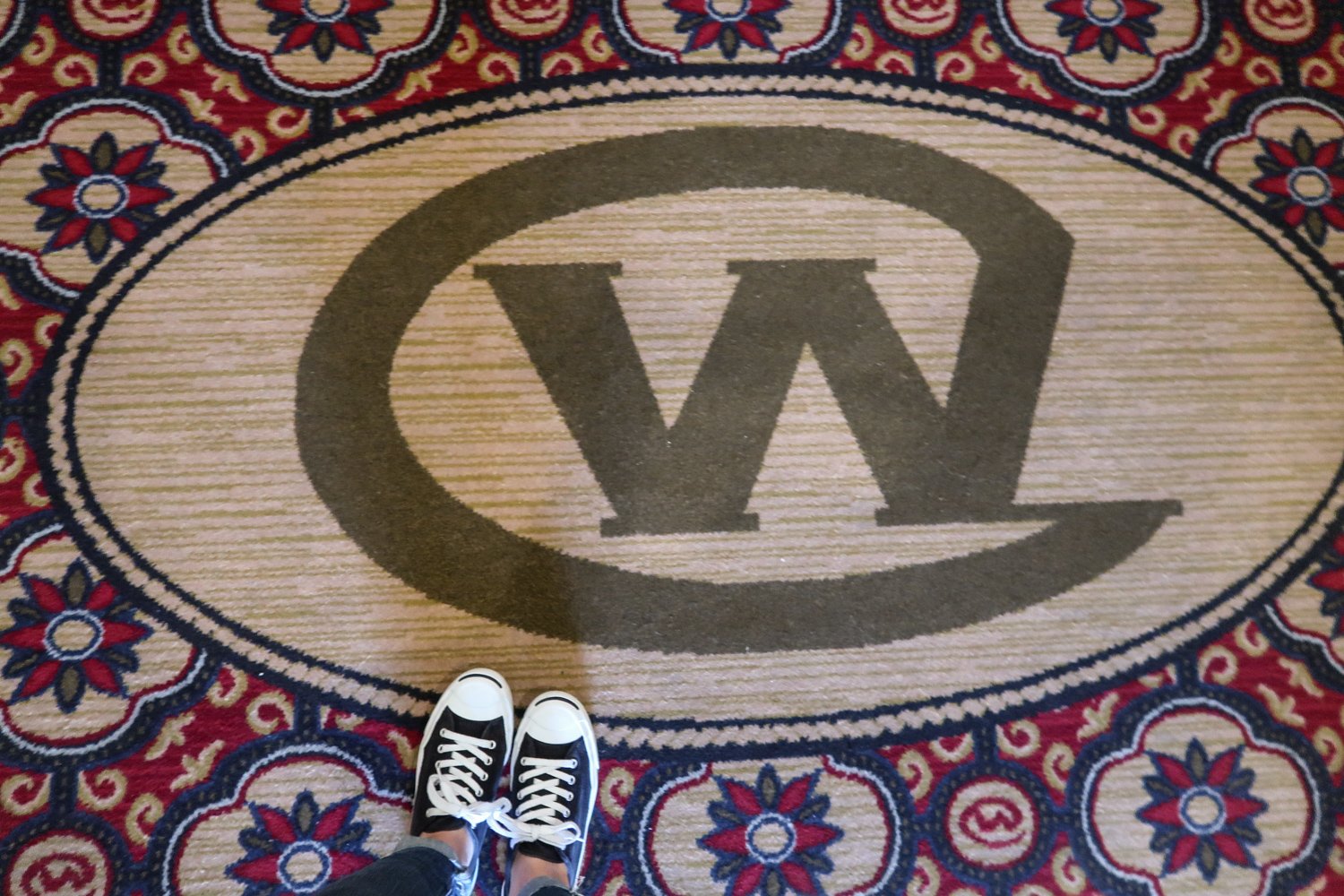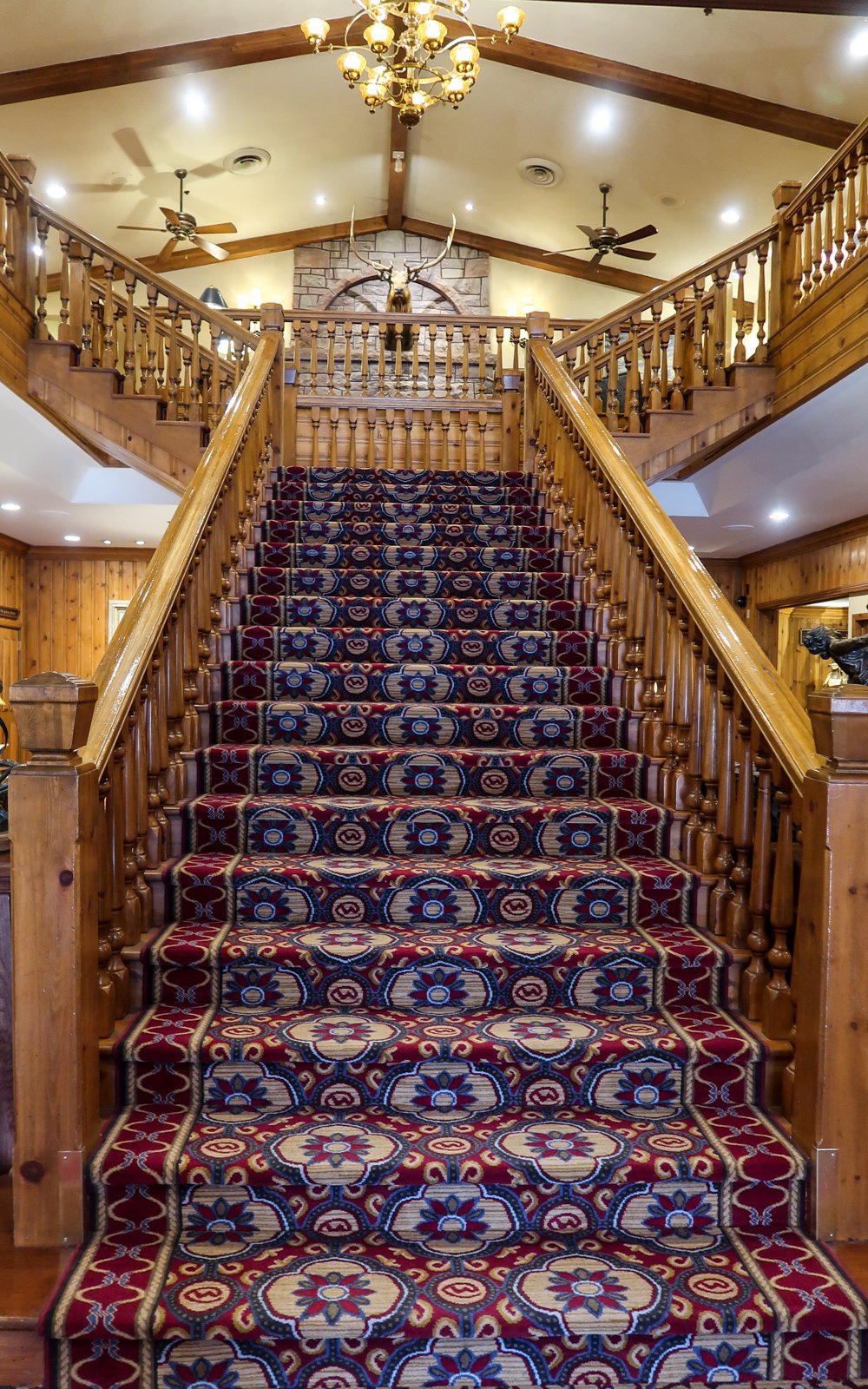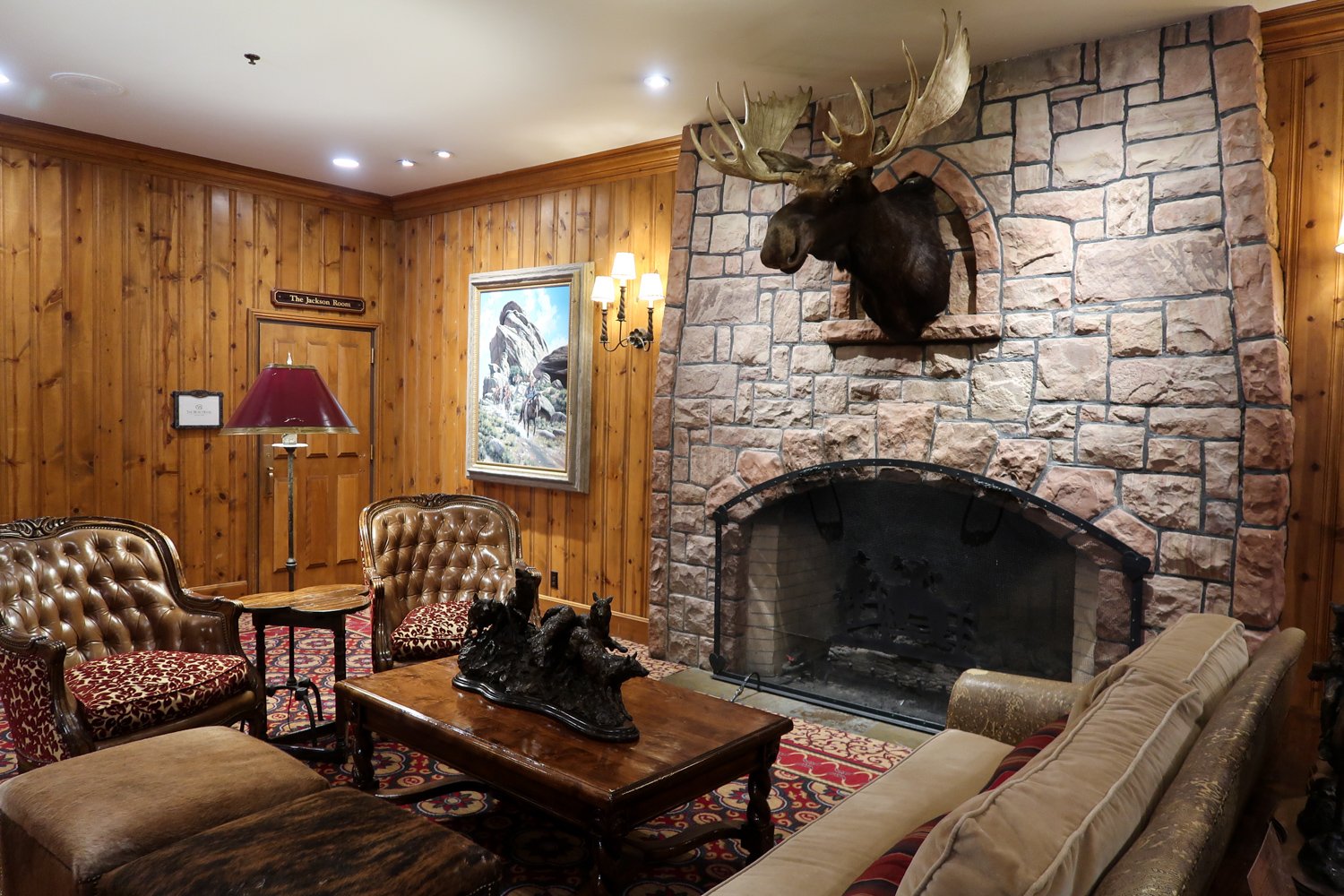 The Lobby
Isn't the lobby super cool?! As you can see there are several sitting areas to hang out and read a good book or relax by the fire!  I loved the stair case that gives you a big warm welcome when you come in!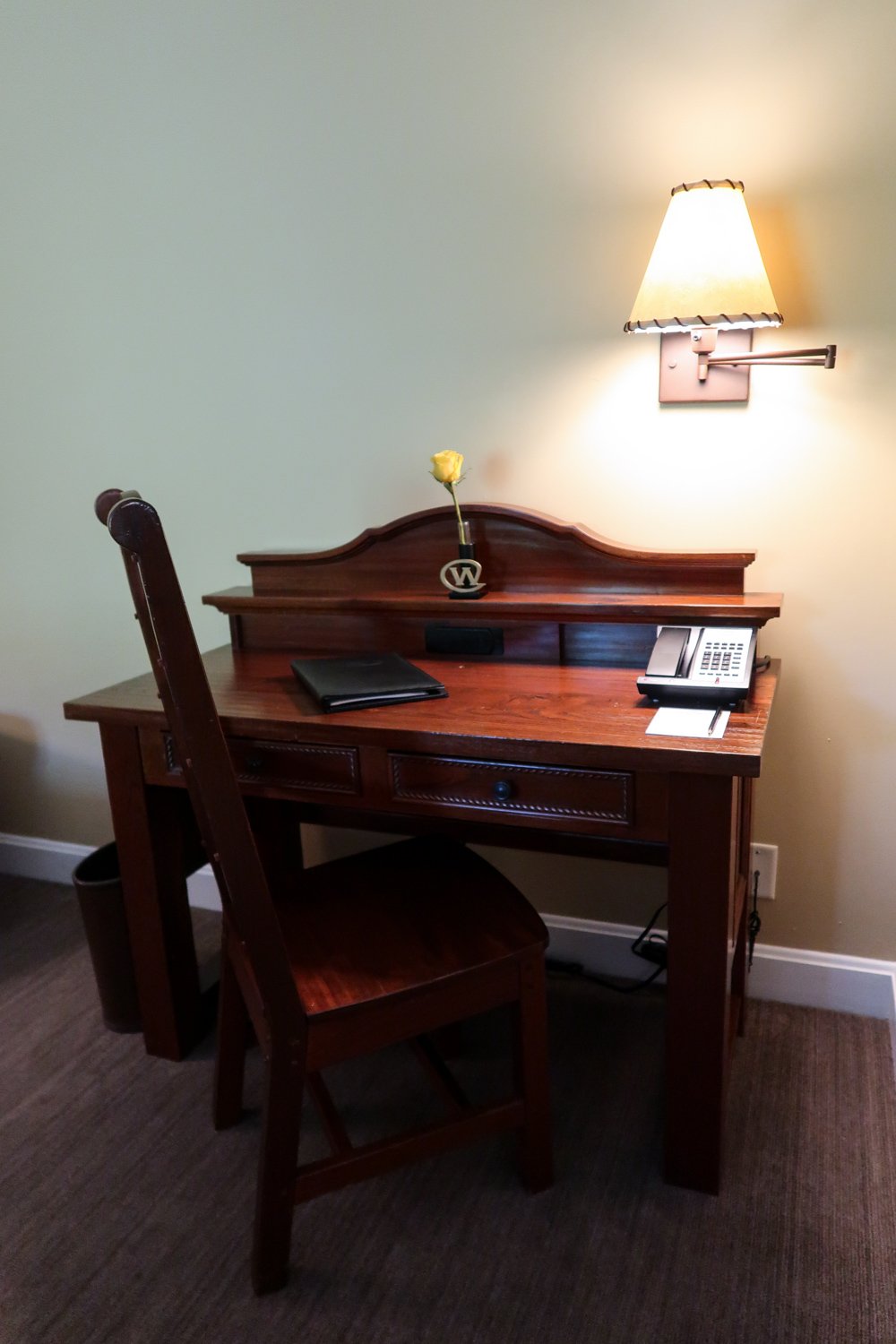 The Rooms
This was the room we stayed in!  It was full of fun Cabin Western Vibes!  We felt so spoiled when we walked into our room and saw a box full of goodies from our friends in Jackson!  The big bear though, he comes in all the Wort Hotel rooms!  He is there fun hugs and snuggles for all!  If you want your own, they sell them in the hotel shop in the lobby.
Turn Down Service
Anyone else a huge fan of turn down service?  I love a fresh made bed in the morning and then coming back to a room at night with a bed all ready to jump in and go to bed!  Jake and I really love the little details, so getting chocolates on our bed with info on the next day's weather we were fans!  The chocolate coins that were dropped off were super cool because they were eatable replicas of the famous Silver Dollar that is seen throughout the hotel and town.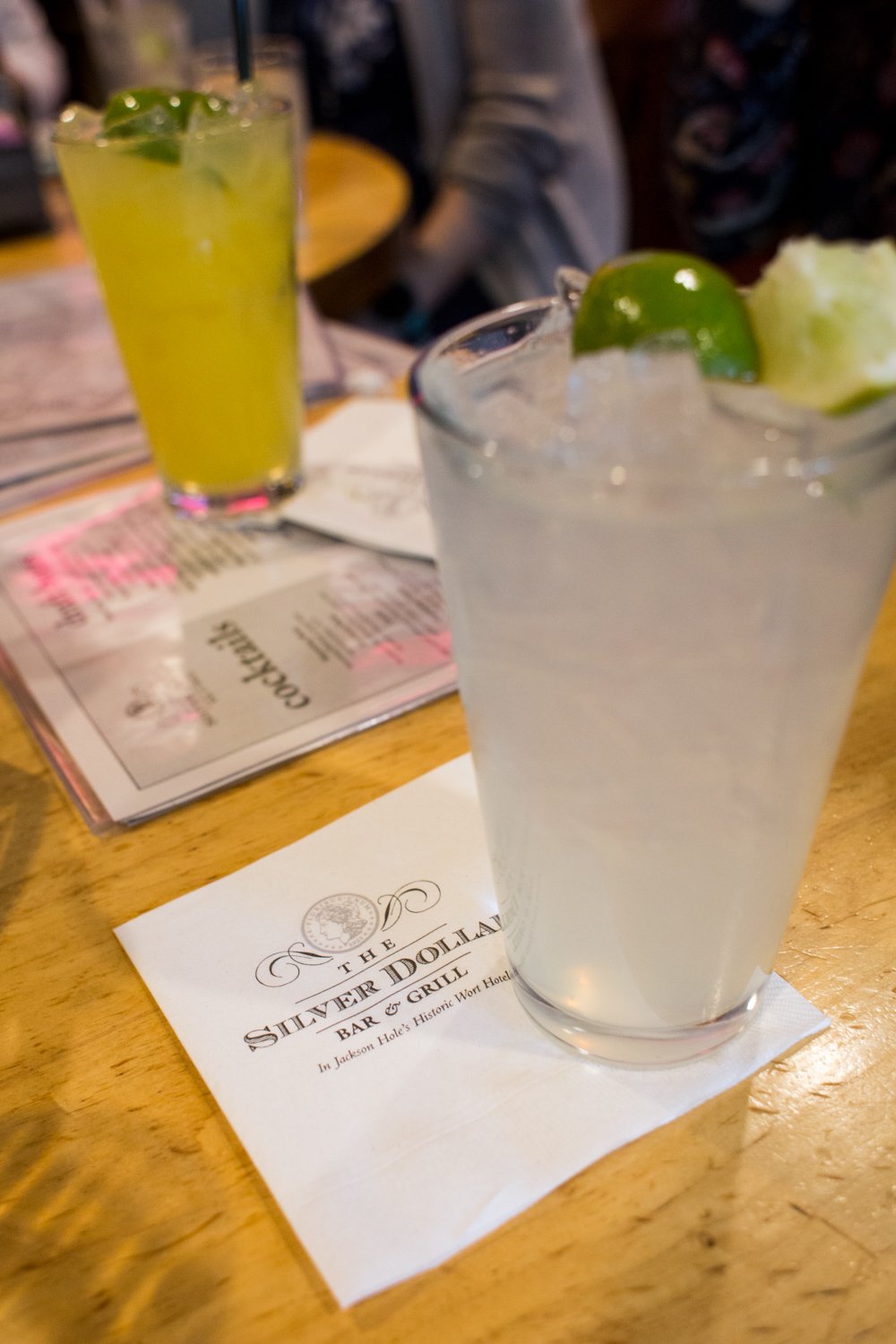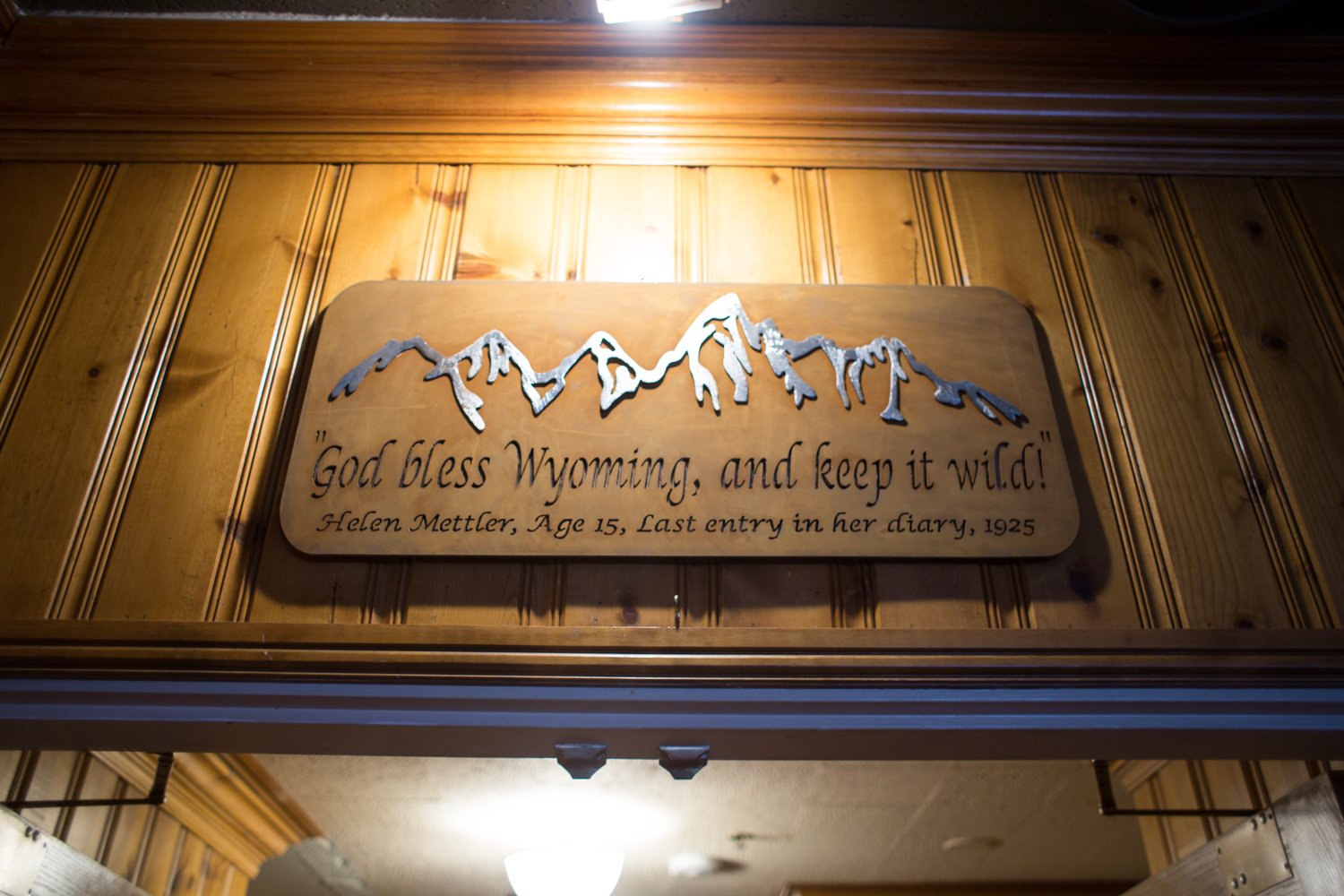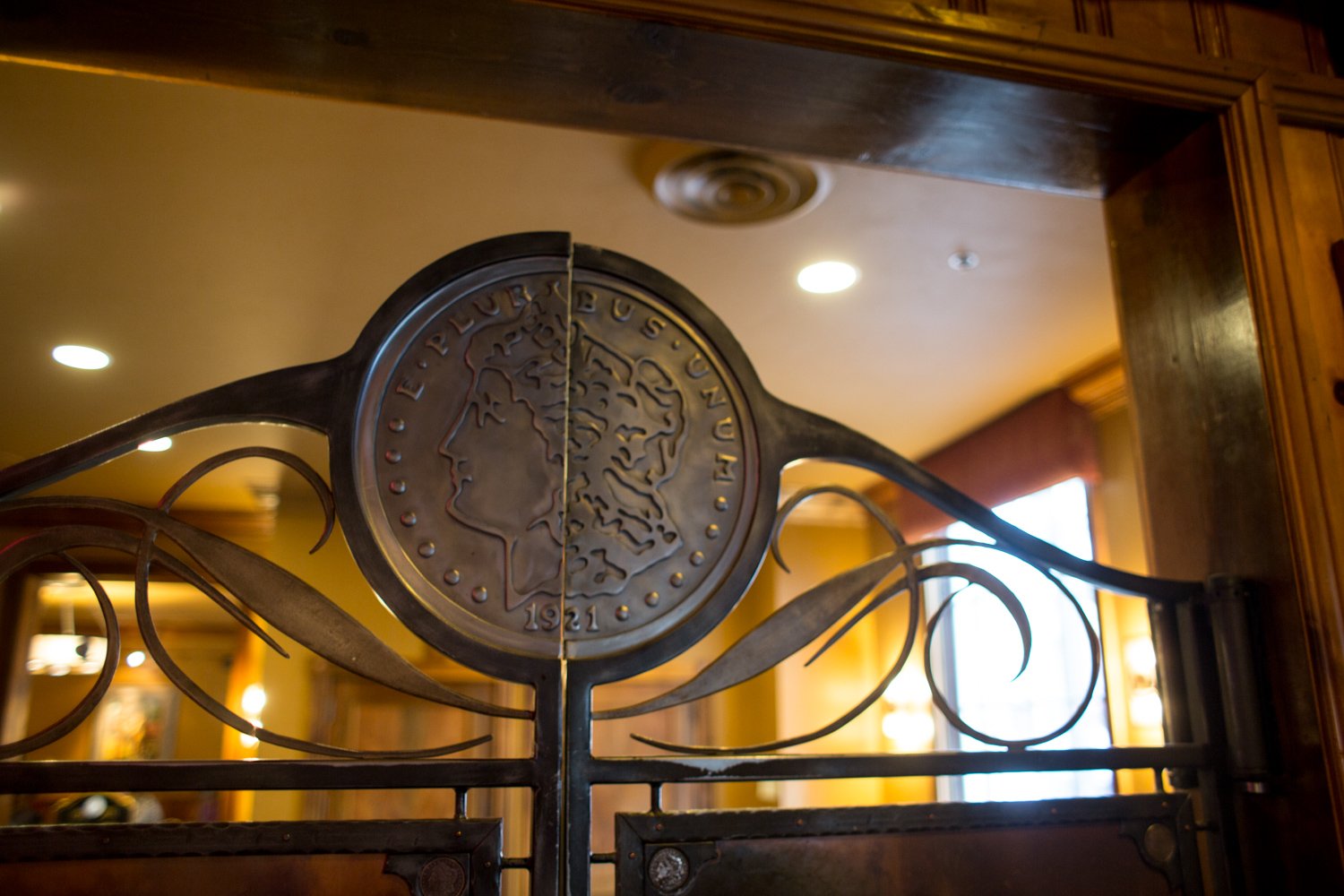 Silver Dollar Bar and Grill
You can find the Silver Dollar Bar and Grill located inside The Wort Hotel.  There is also an street entrance to the restaurant on Glenwood.  We got to stop in here for drinks with our friends, but it has a full breakfast, lunch and dinner menu!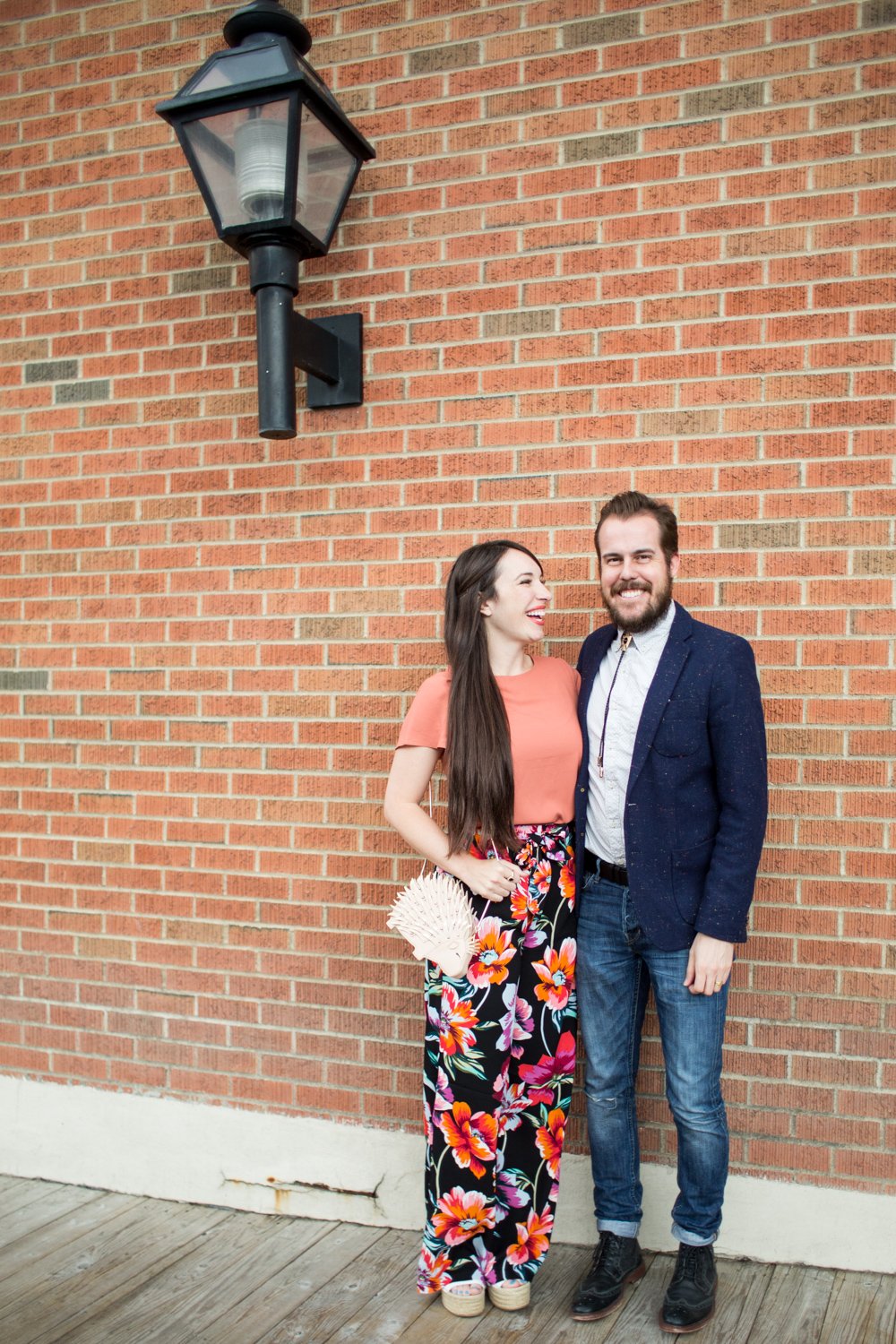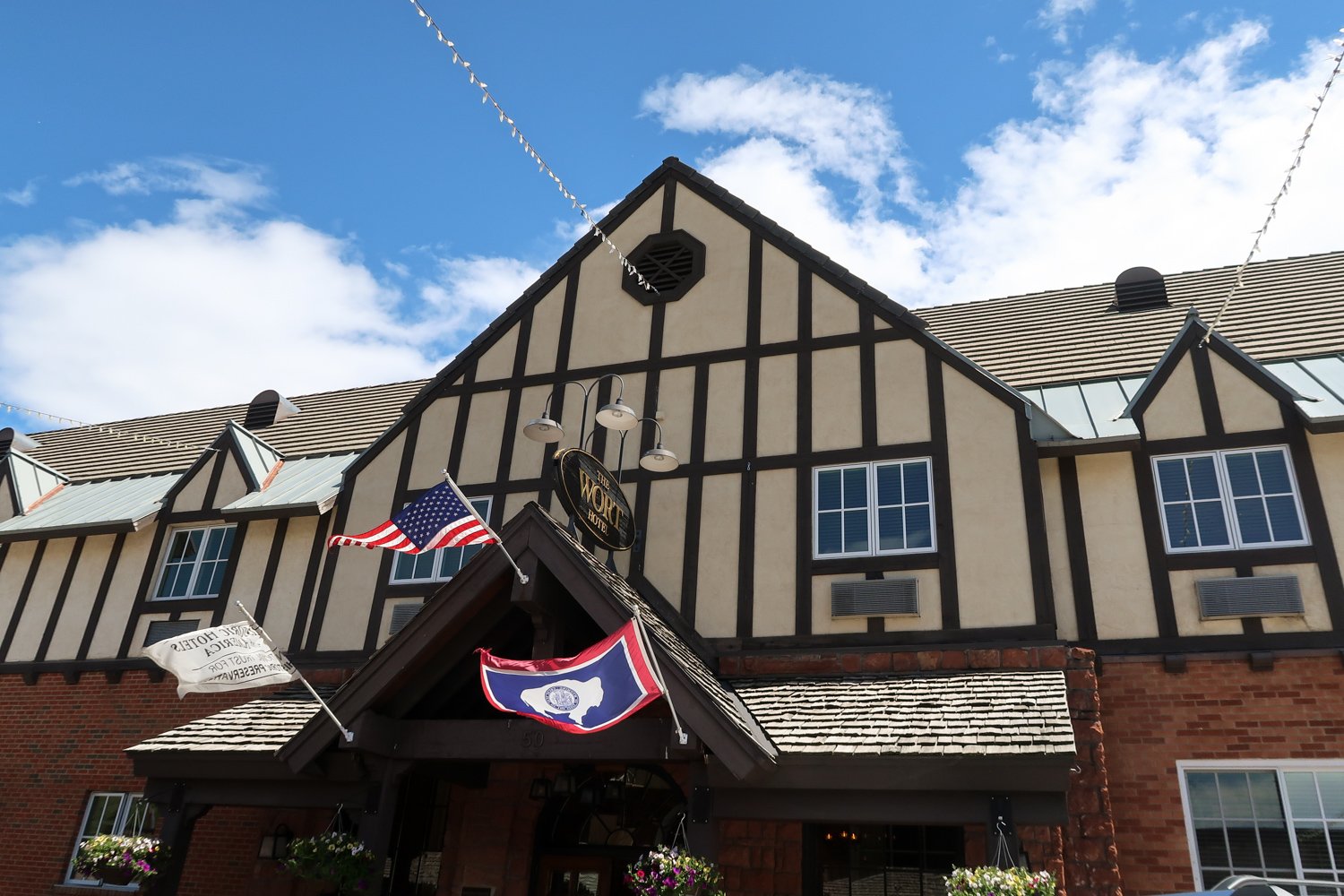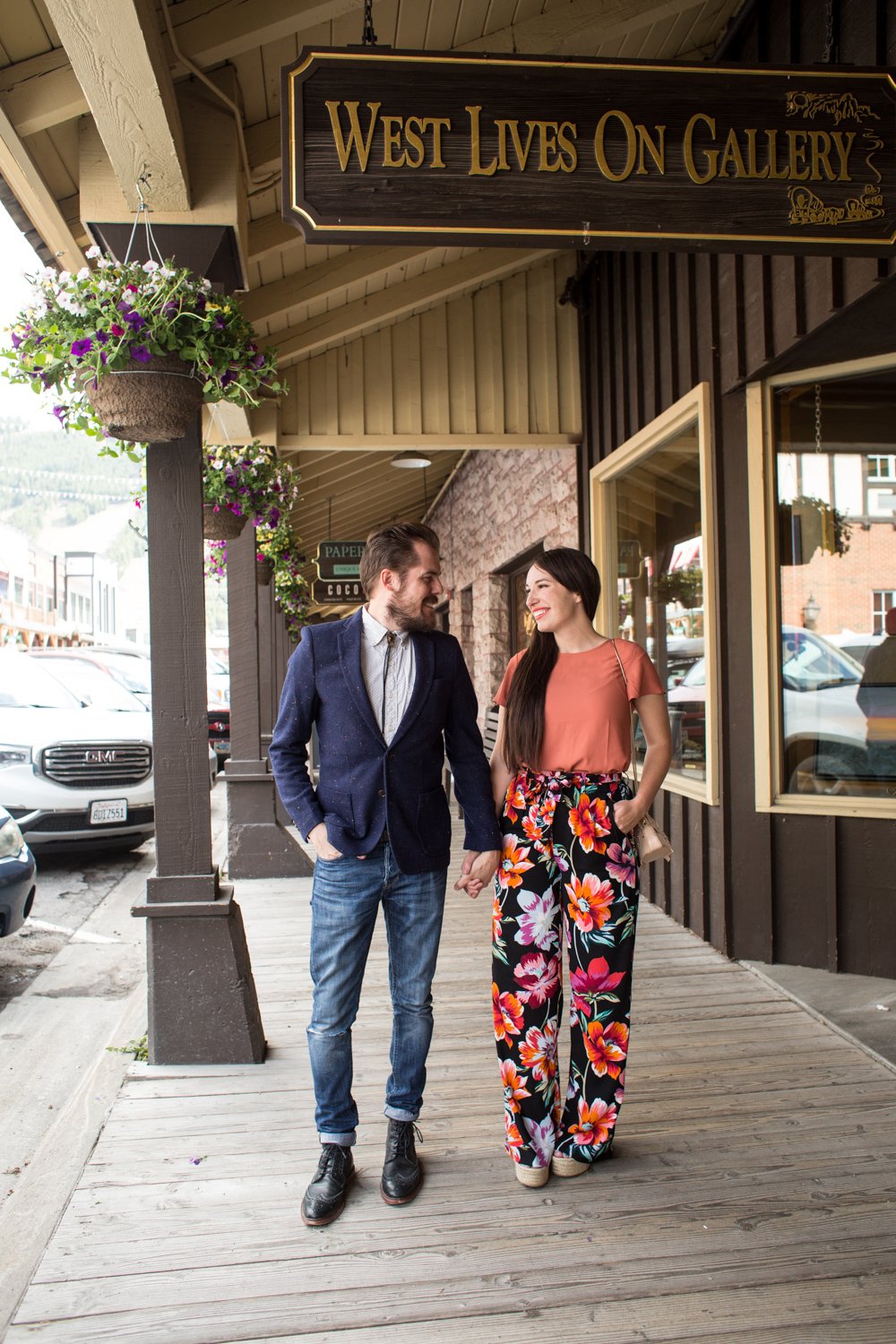 Hotel Exterior
The Wort Hotel exterior has a beautiful red brick, so if its a nice day outside, it's the perfect picture spot!  Across the street there are darling shops, with fun flower planters out in the spring time and summer so thats a great spot too!
Outfit Details:
HER LOOK
Blouse: Ann Taylor | Floral Pants: Asos | Lipstick: Mac- Neon Orange | Hedgehog Purse: Kate Spade | Shoes: Vince | Sunglasses: Karen Walker
HIS LOOK
Blazer: Scotch and Soda | Bolo Tie: Topman | Shirt: Jcrew | Jeans: All Saints | Boots: Johnston and Murphy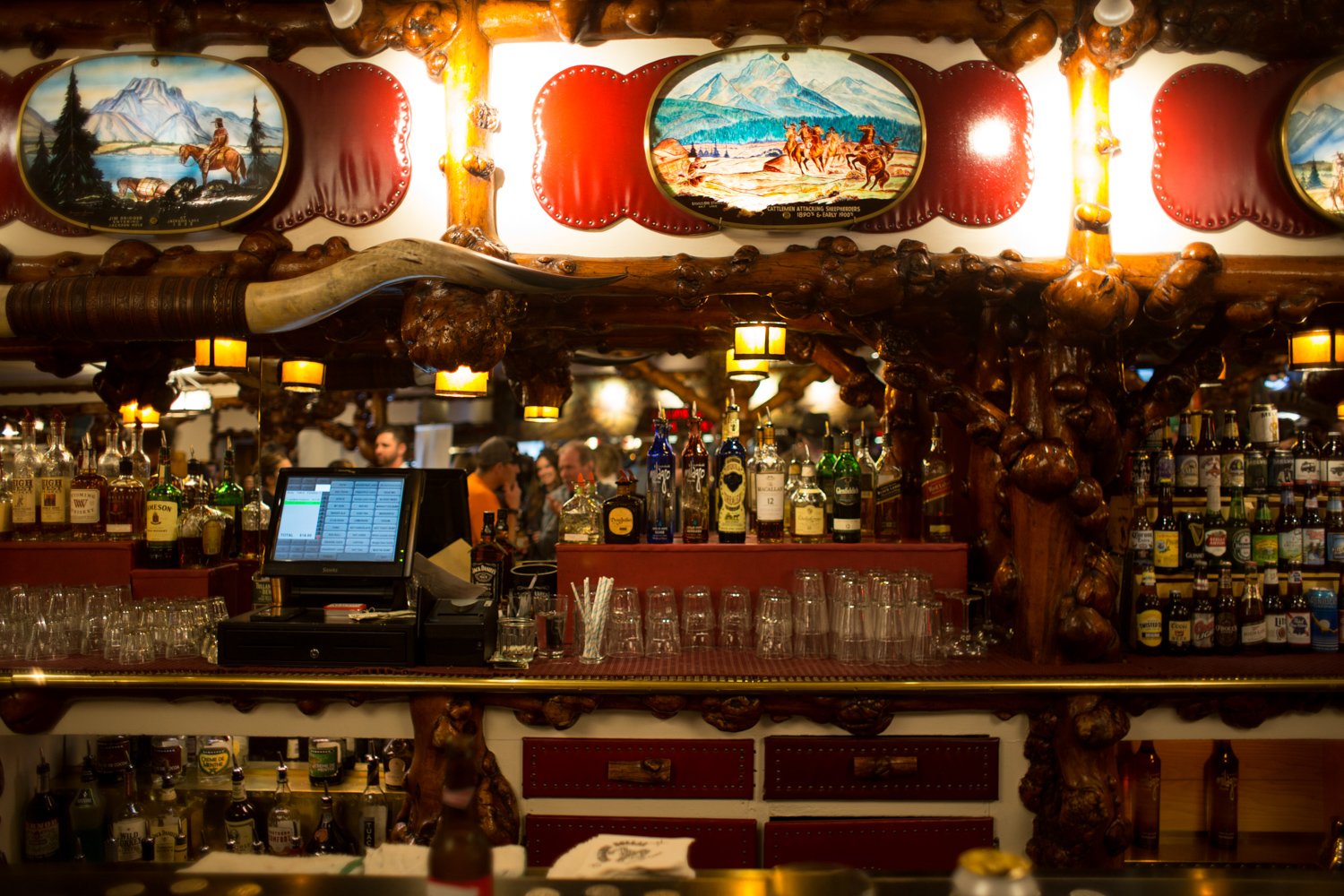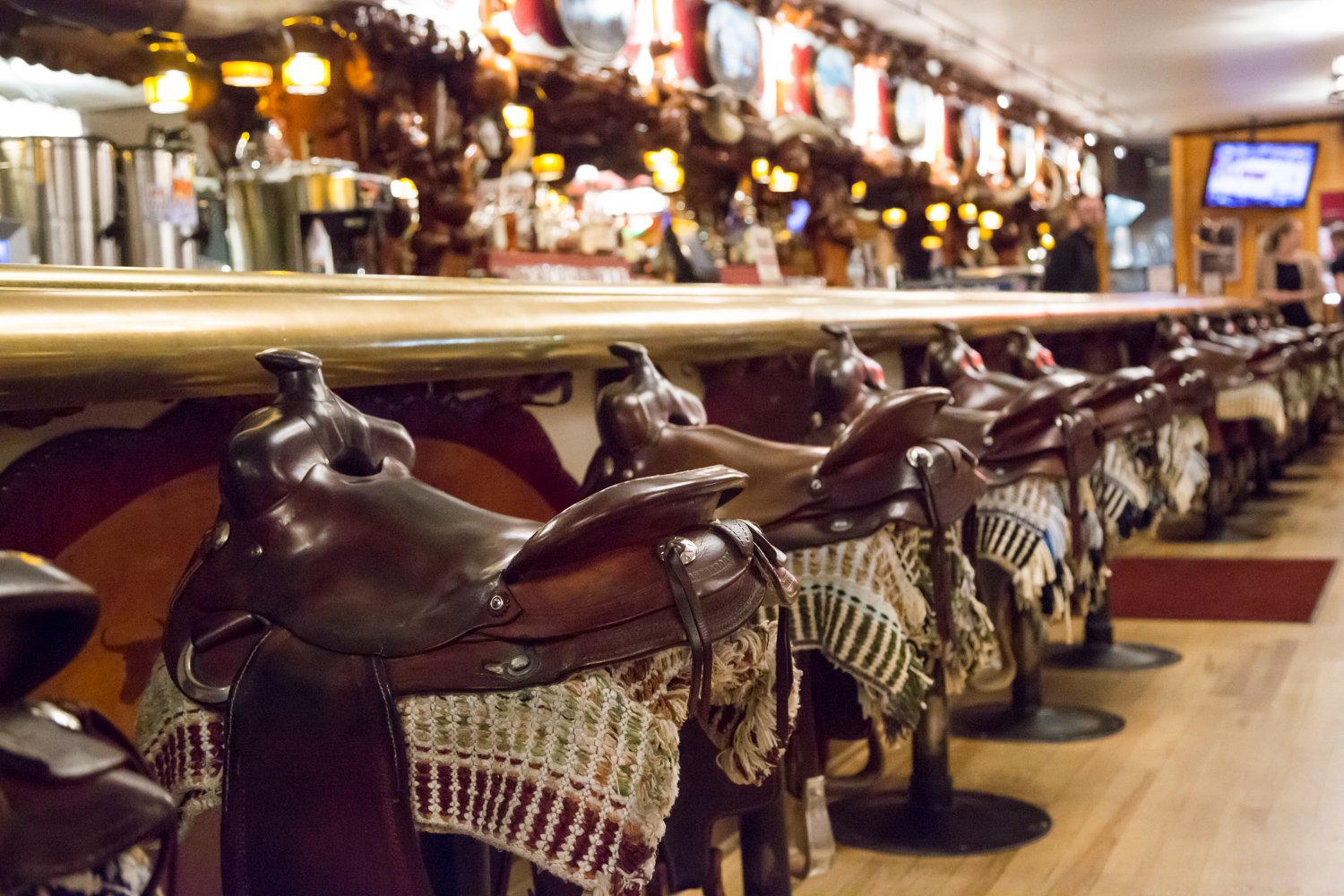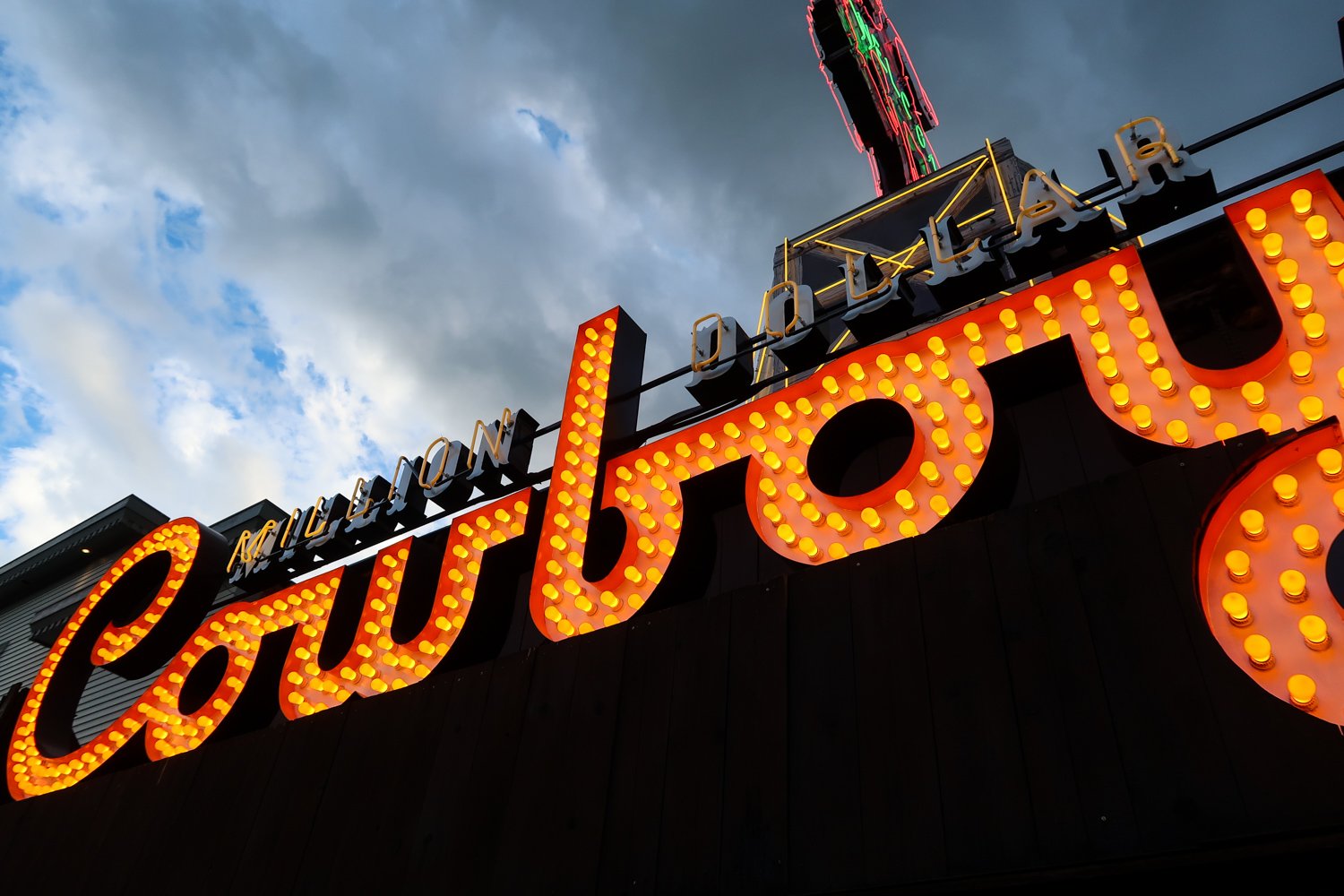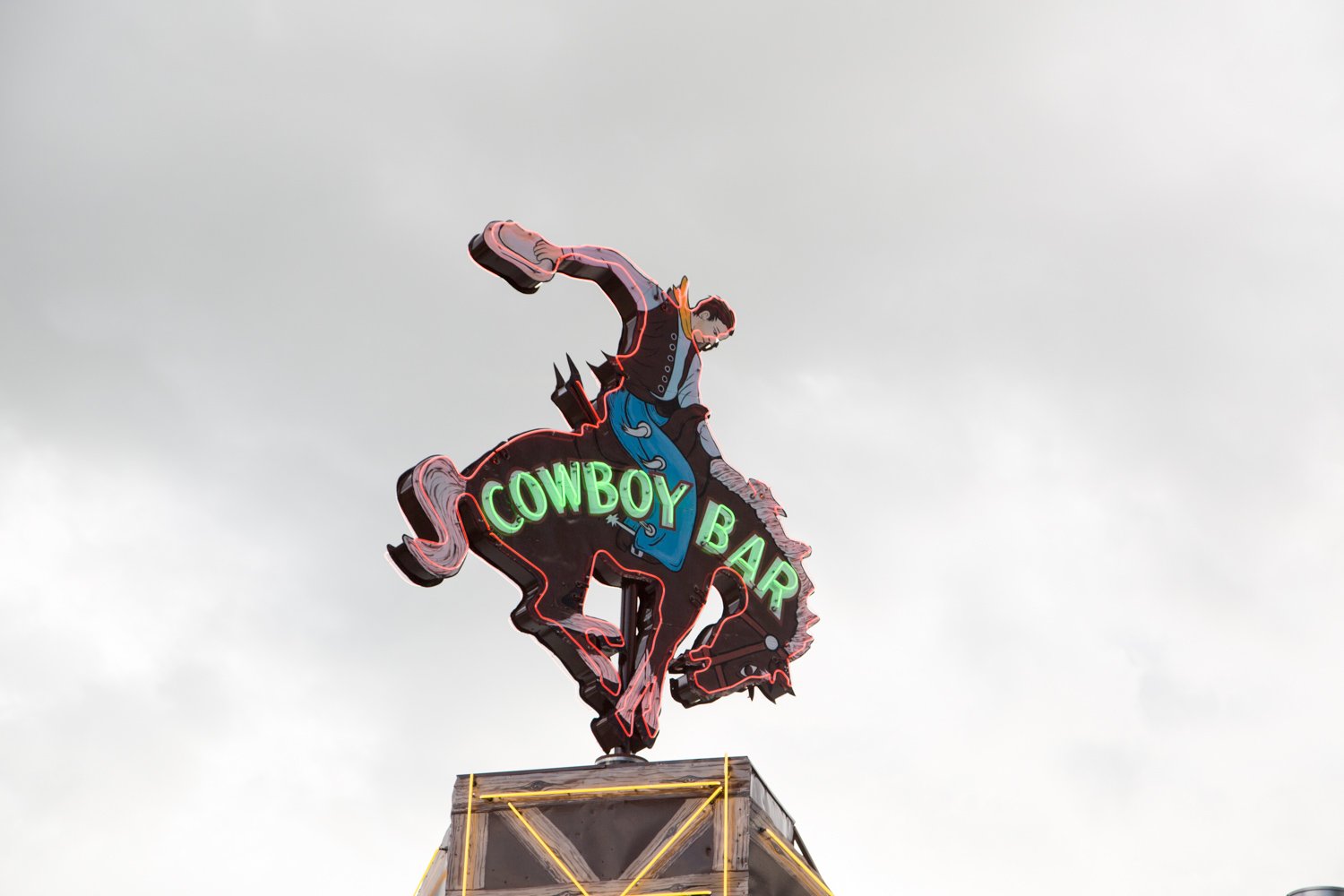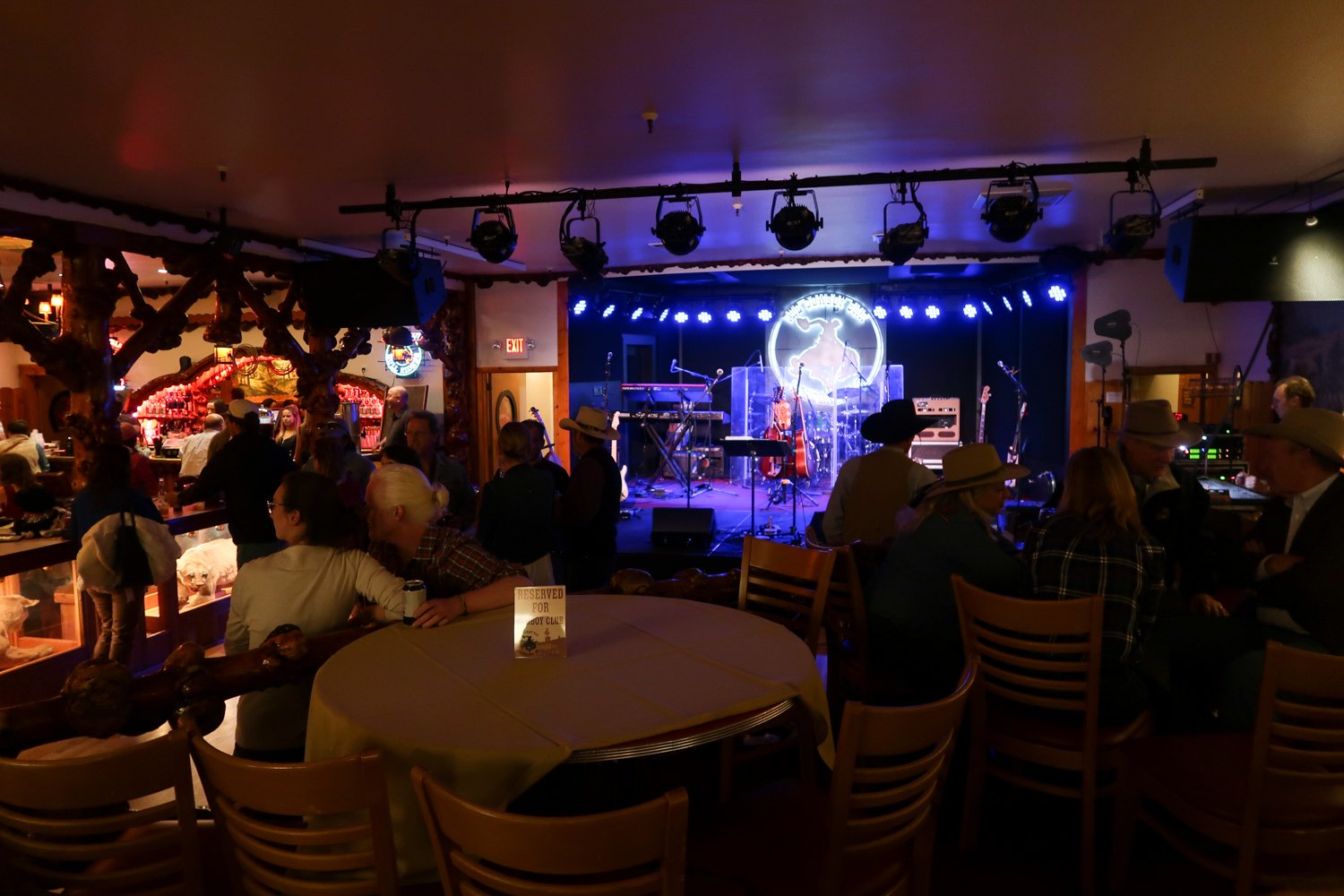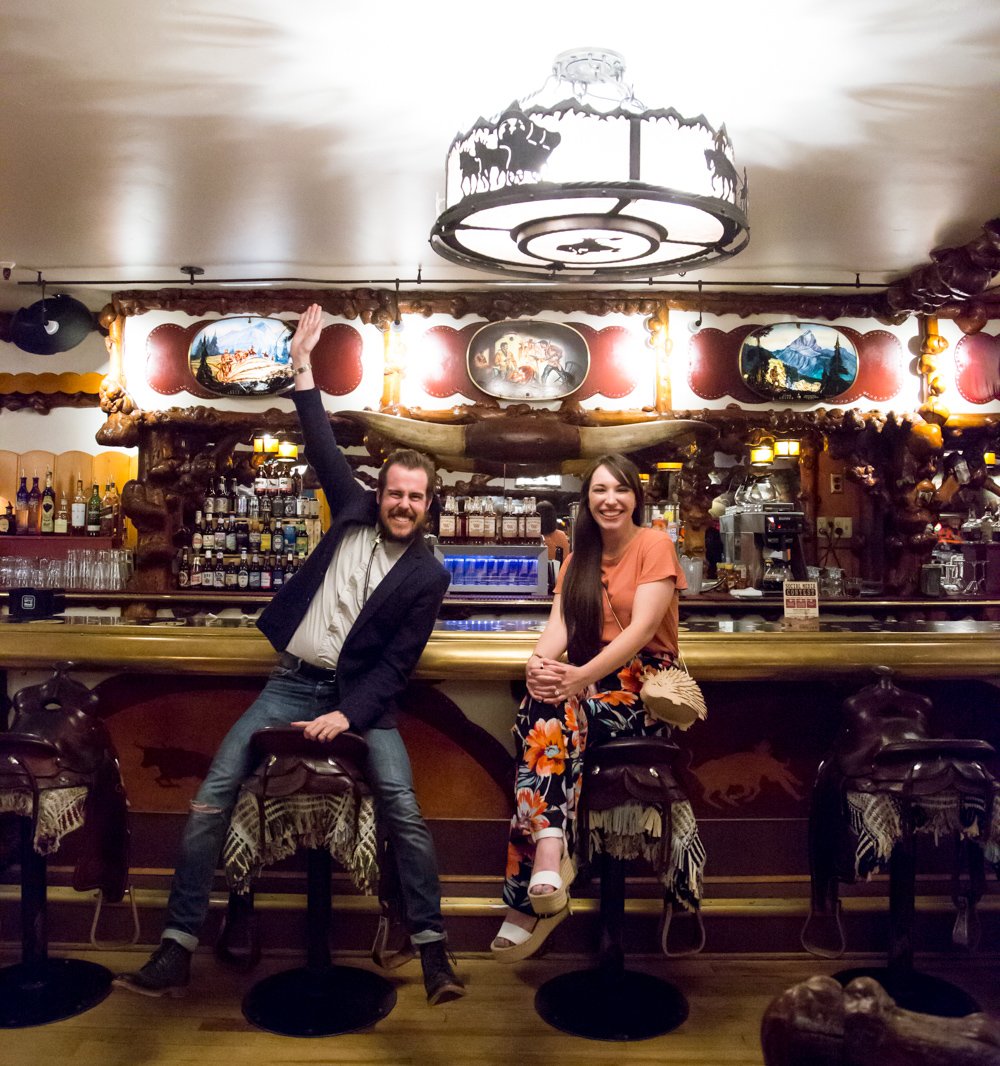 The Million Dollar Cowboy Bar
Right down the street from the Wort Hotel is the Million Dollar Cowboy Bar.  This place is a historic landmark in Jackson.  The exterior has a fun neon cowboy sign and now since the grand re-opening of the bar the sign now spins!  For the grand re-opening we all got to count down to 10 as the sign started to spin for the first time in years!
Inside the Million Dollar Cowboy Bar there is billiard tables, cool seats made out of saddles, live music with a neat stage, and my favorite… cool taxidermy!  There is also a restaurant there called the Million Dollar Steakhouse if you are looking for something a little more upscale.  Even if you don't drink the bar is super cool to check out and watch some live music!  You can get food, virgin drinks, or play a game of pool and have some fun!
Thanks for stopping by today! If you want to see more of our Jackson, Wyoming adventures, you can catch our vlog's here. Hope you have a wonderful day!
-Jake and Kelsey 🙂
Floral
Jackson Hole
Spring
Wyoming