Thank you Columbia for sponsoring this post. While this was a sponsored opportunity from Columbia, all content and opinions expressed here are our own.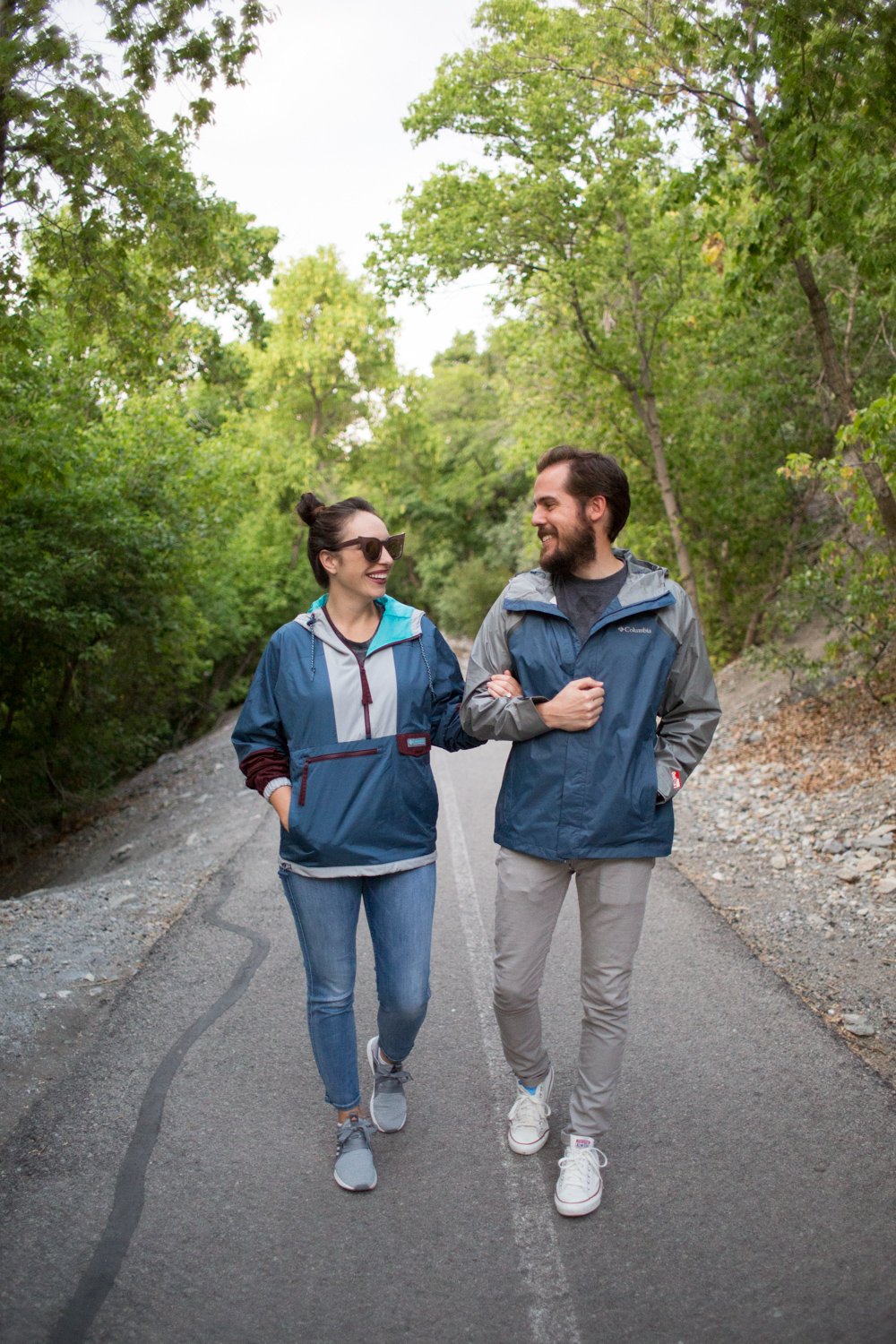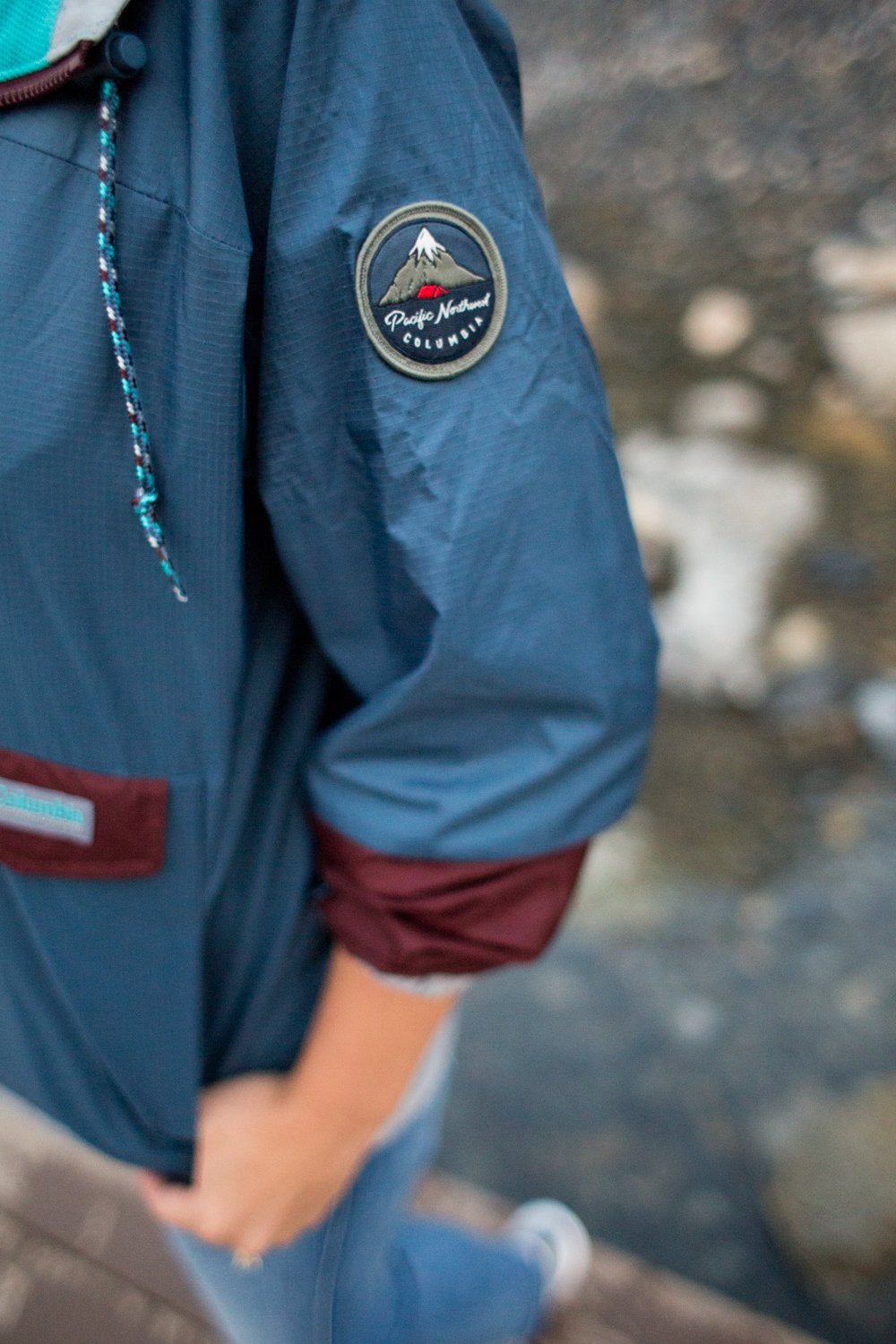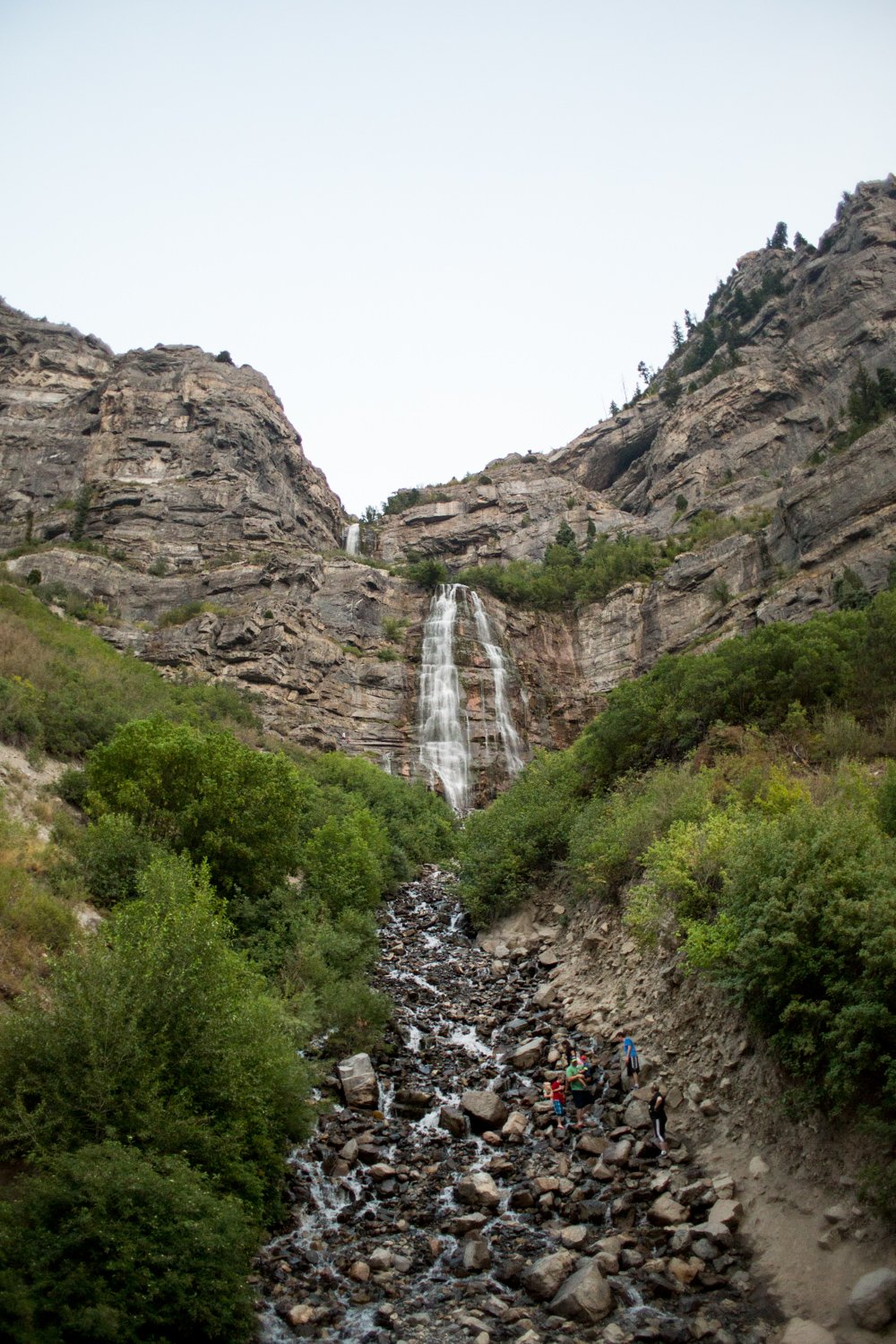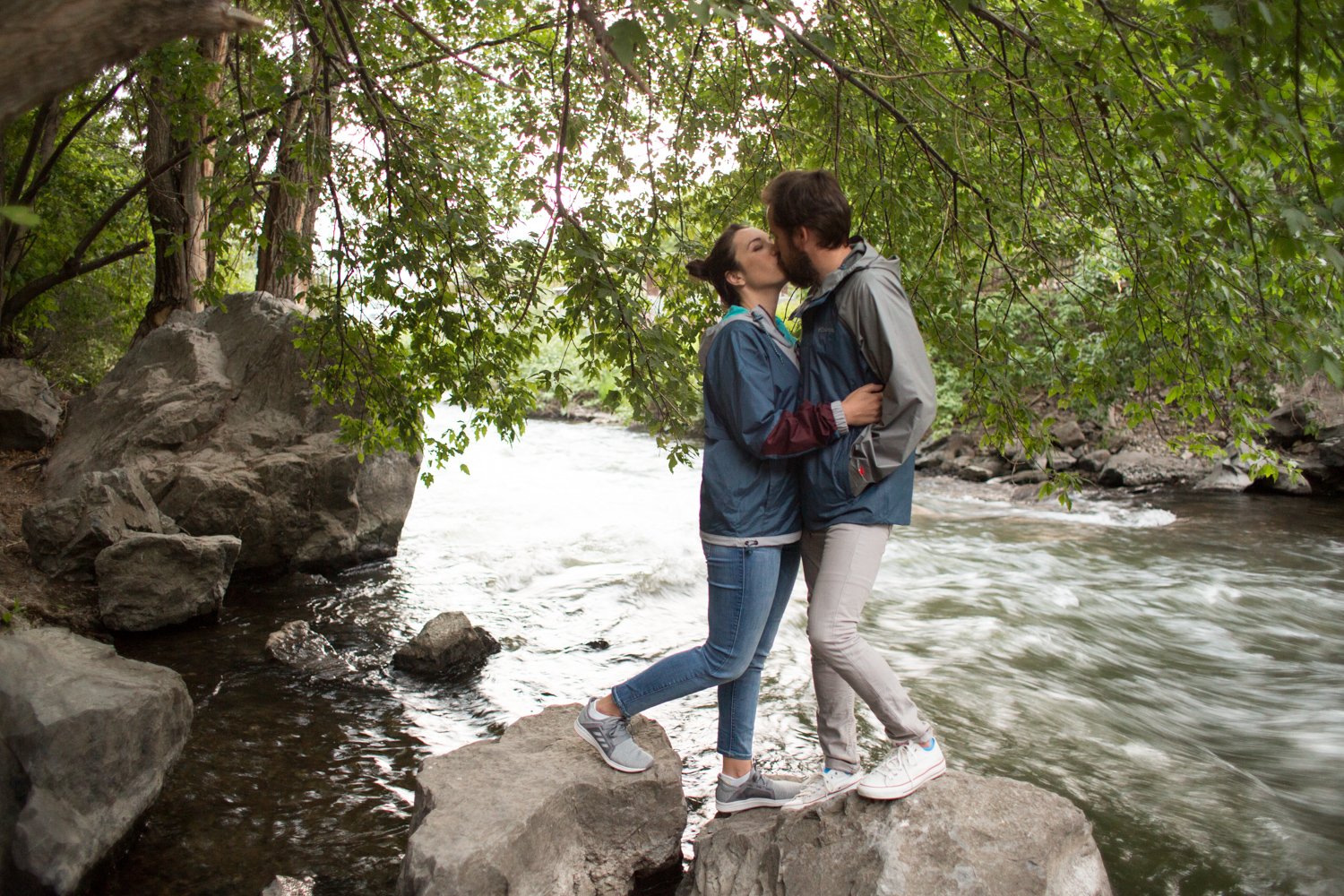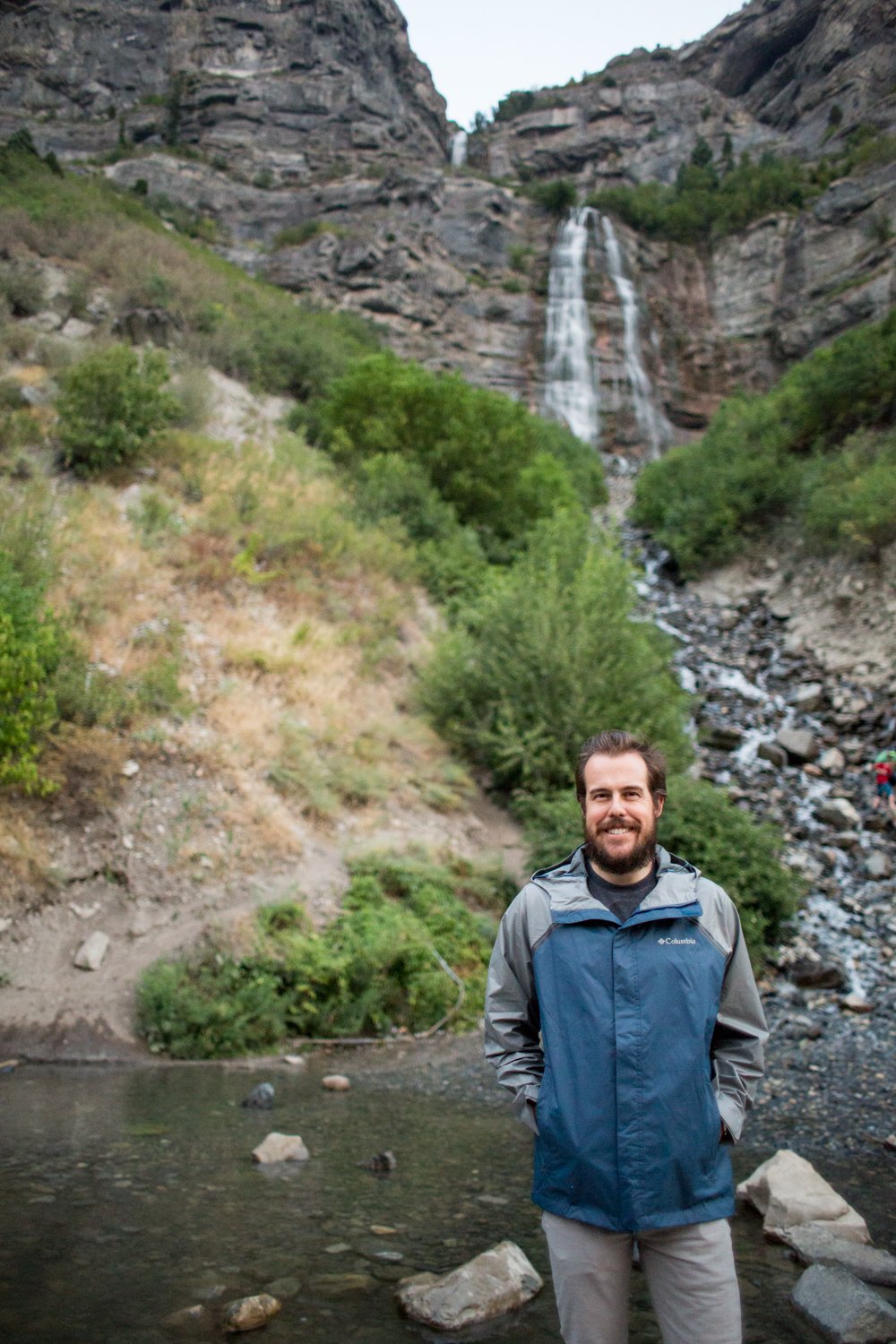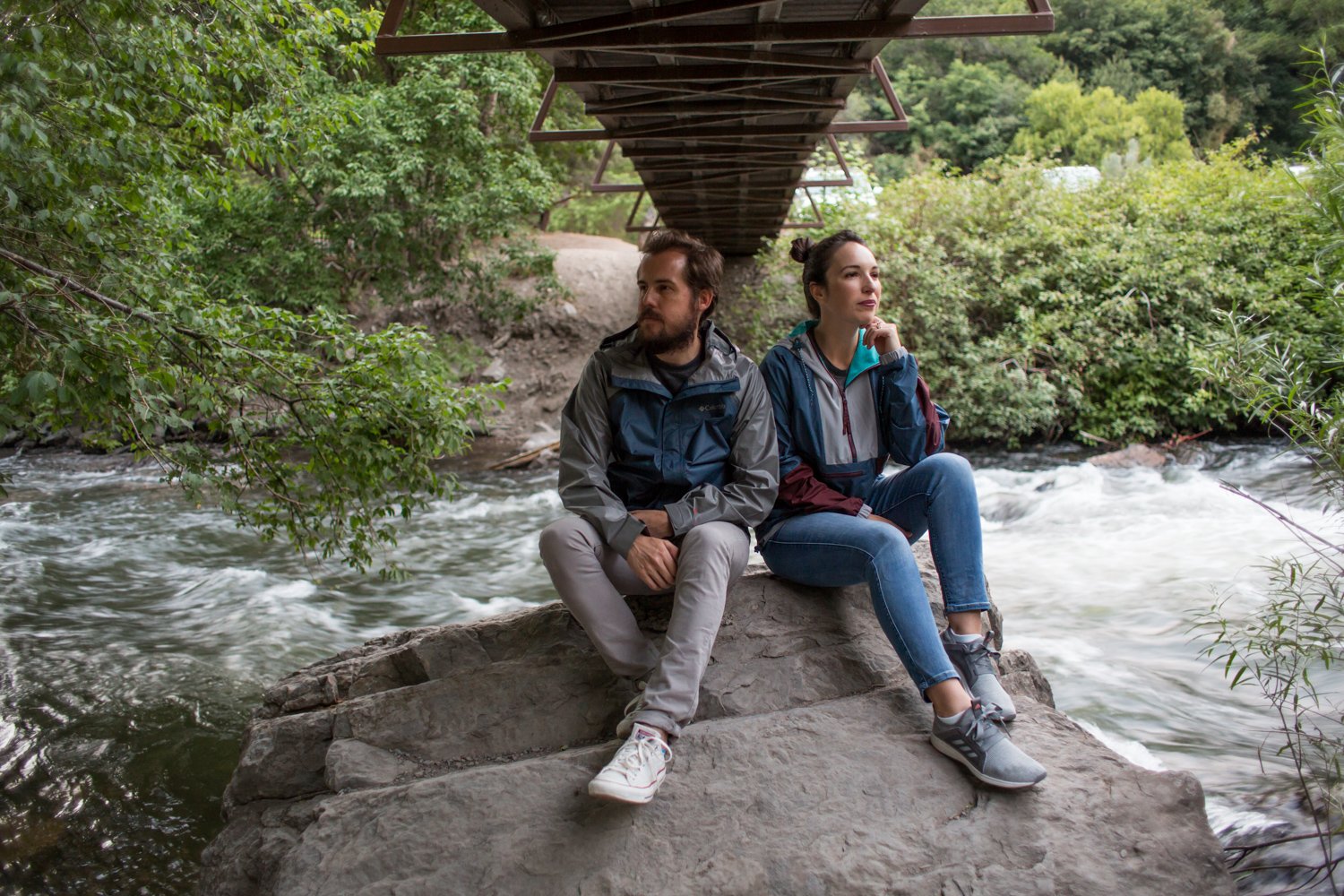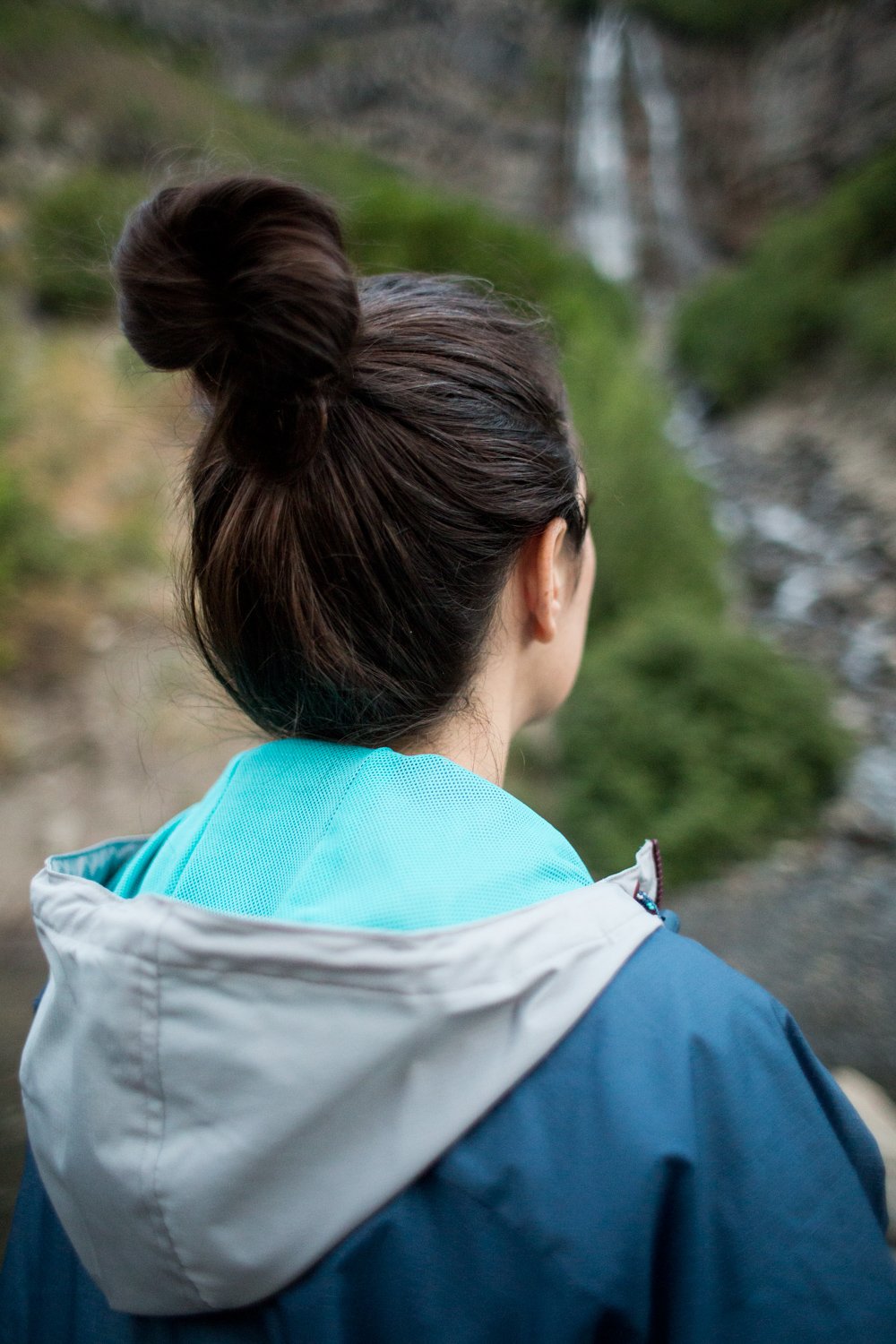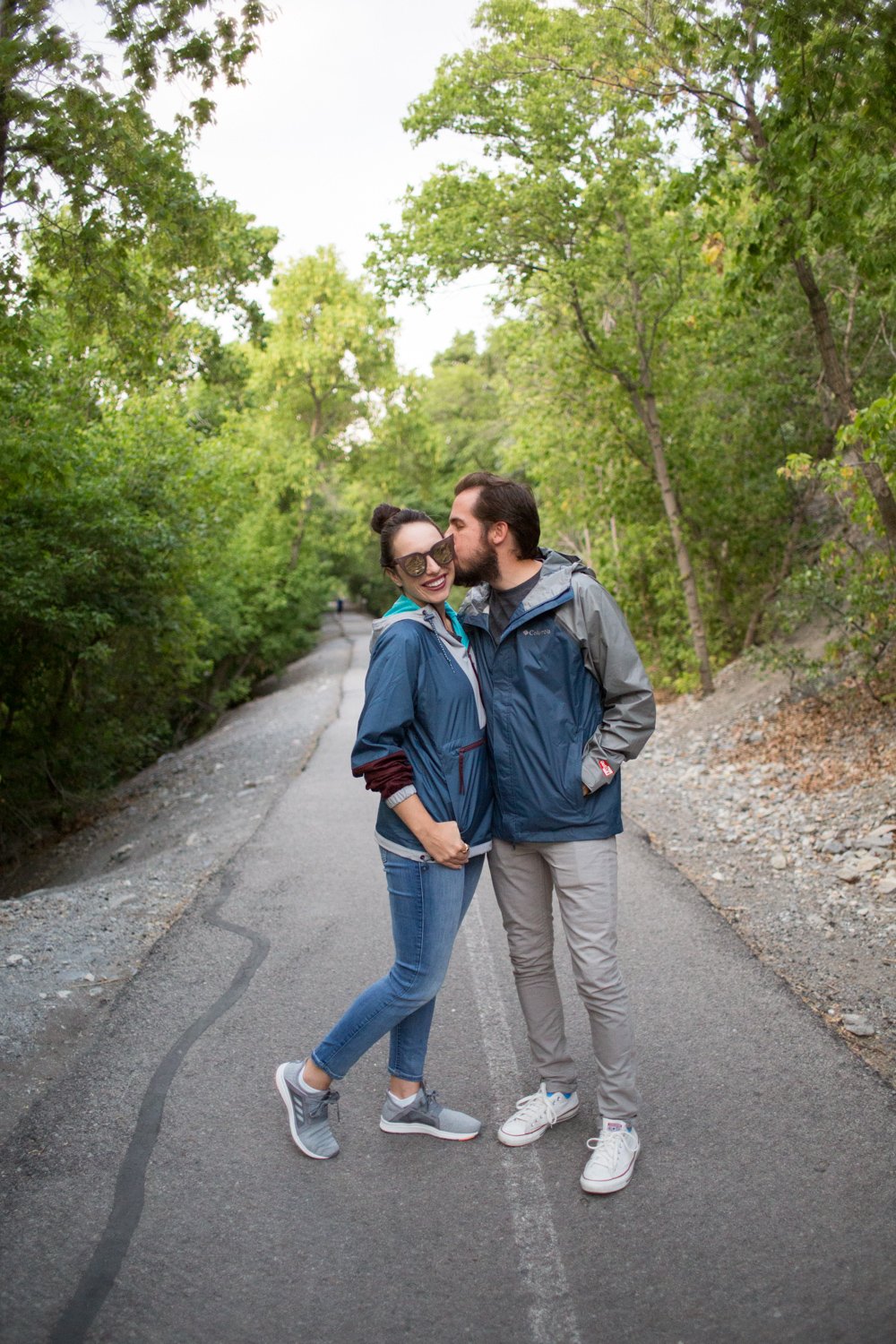 Jake and I have been taking it easy these past few weeks, slowly working on transitioning the types of food we've been eating. As such we haven't had a chance to get out and explore as much as we like to. This weekend we were determined to make it happen!
There is a nearby canyon that is one of our favorites to explore. Every season is different and it is so fun to see the changes. The summertime in the mountains can be pretty hot during the day, but once that sun goes down it can get downright chilly!
One thing we've learned is that the weather here can be super unpredictable and the quickest deterrent to exploring is not having the right clothes on for the weather. Since we started our hike late afternoon, we brought some water to stay hydrated and didn't want to roast or lug up thick jackets. Our Columbia jackets packed up perfectly in our backpack and Jake said he didn't even notice that anything extra was in the camera bag!
We had been looking for the longest time for the perfect light-weight waterproof jacket and Columbia has just the thing! Their products utilize amazing technologies designed to handle any condition mother nature can throw at you. You'll really have to read about the cool tech here! Sometimes you just want to stay dry, but not melting inside a thick winter coat. These jackets both have the perfect amount of ventilation and water resistance. I wore the WOMEN'S HOOD RIVER 1991™ PULLOVER. Of course, I chose the one with bright teal lining! I loved the vintage color block look that I could wear with virtually any other color clothing. Jake was wearing the MEN'S OUTDRY™ HYBRID JACKET. He loved that he could adjust the sleeves to keep river and waterfall mist outside. He stayed dry as can be on the inside.
Even once the sun went down, we were feeling great and the cool air coming off the water didn't even phase us. We love taking photos by the river here and there were no complaints staying out even longer as the temperature dropped. Some of our best photos come after we would normally start hiking back. And then suddenly we find the coolest spot! And then the lighting is just right! We're so glad we had our Columbia gear with us and always plan to keep them packed in our camera bag since you never know what the elements will throw at you!
Through August 14th , Columbia is having their summer sale with up to 50% off select gear! Check it out here!
Spring