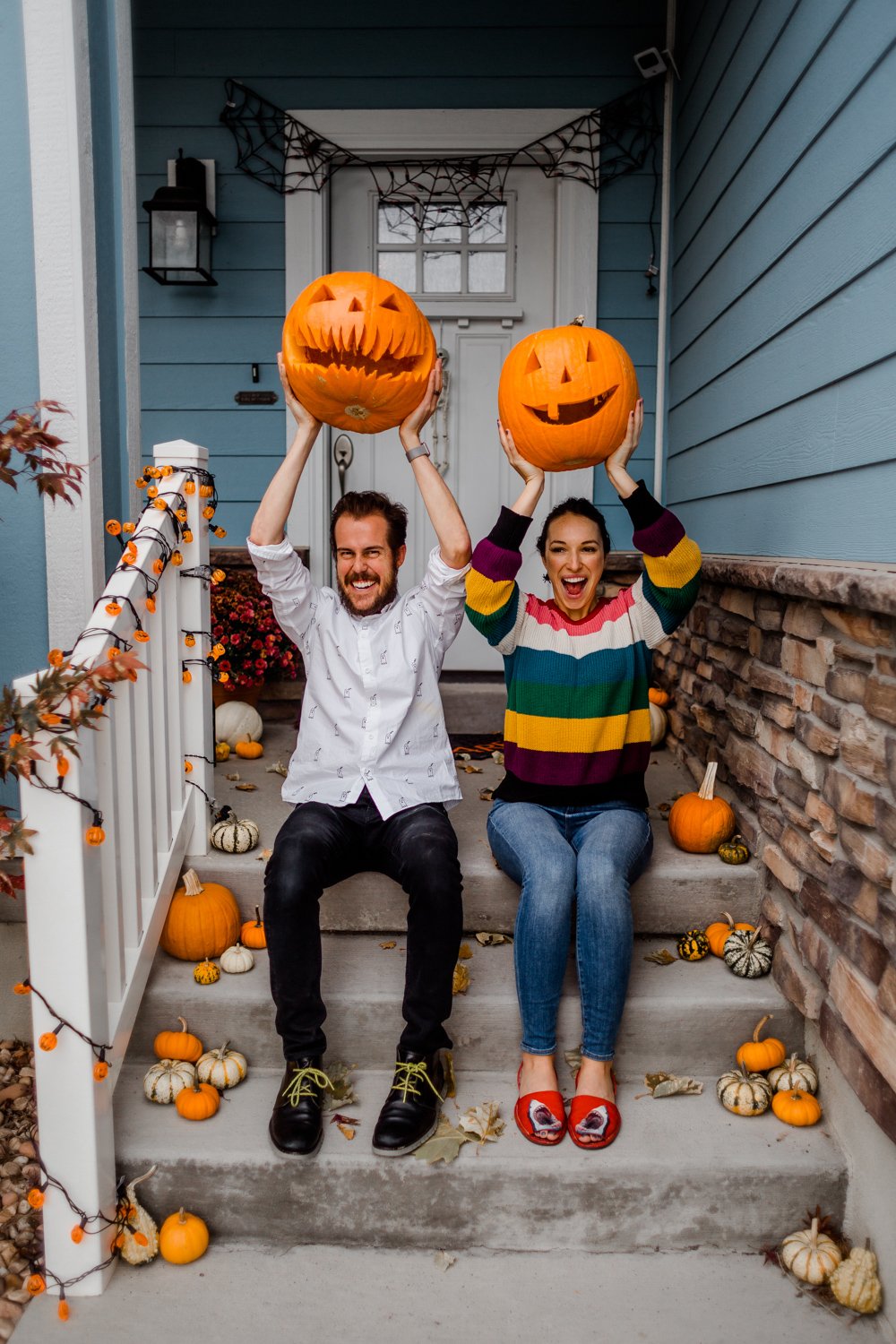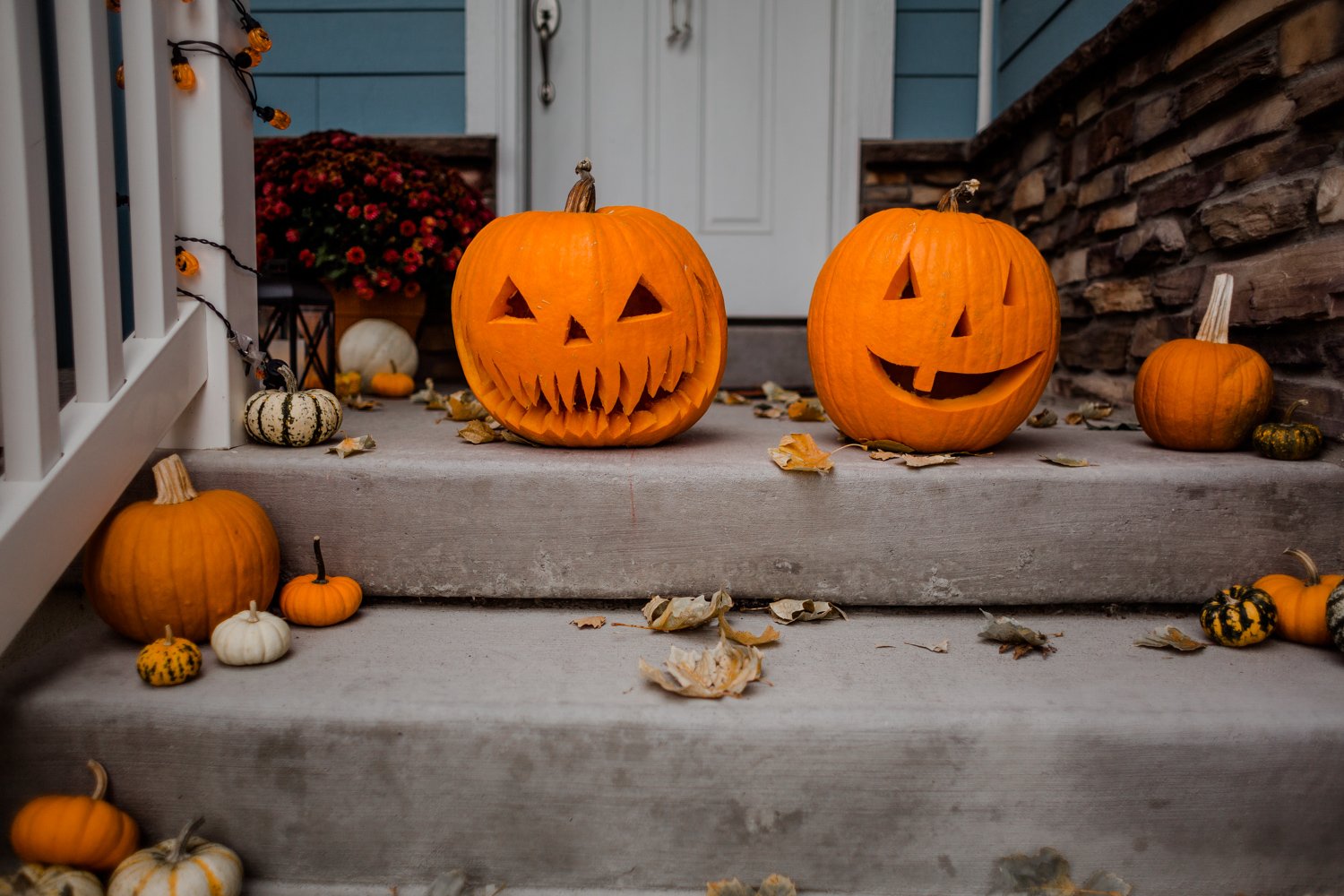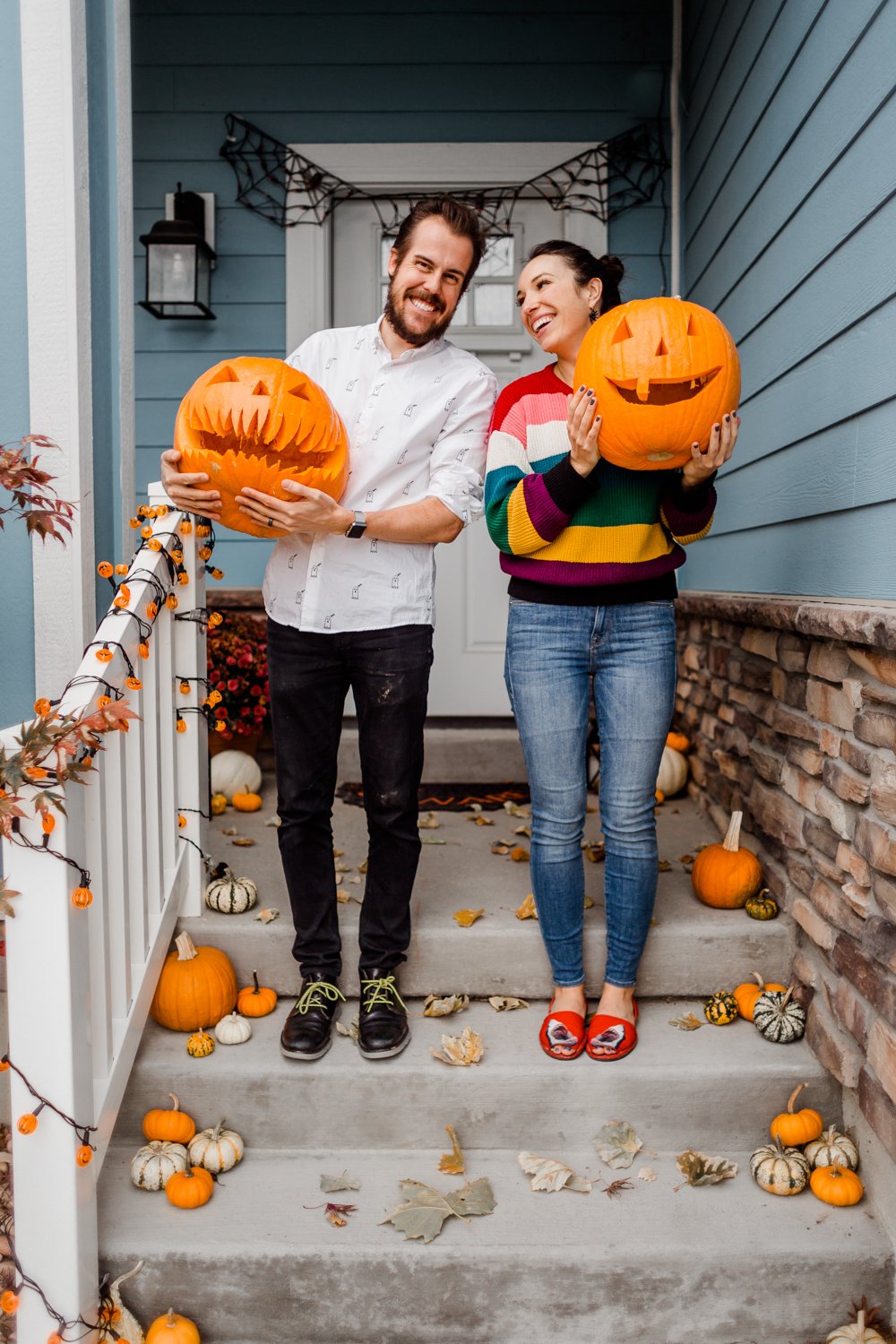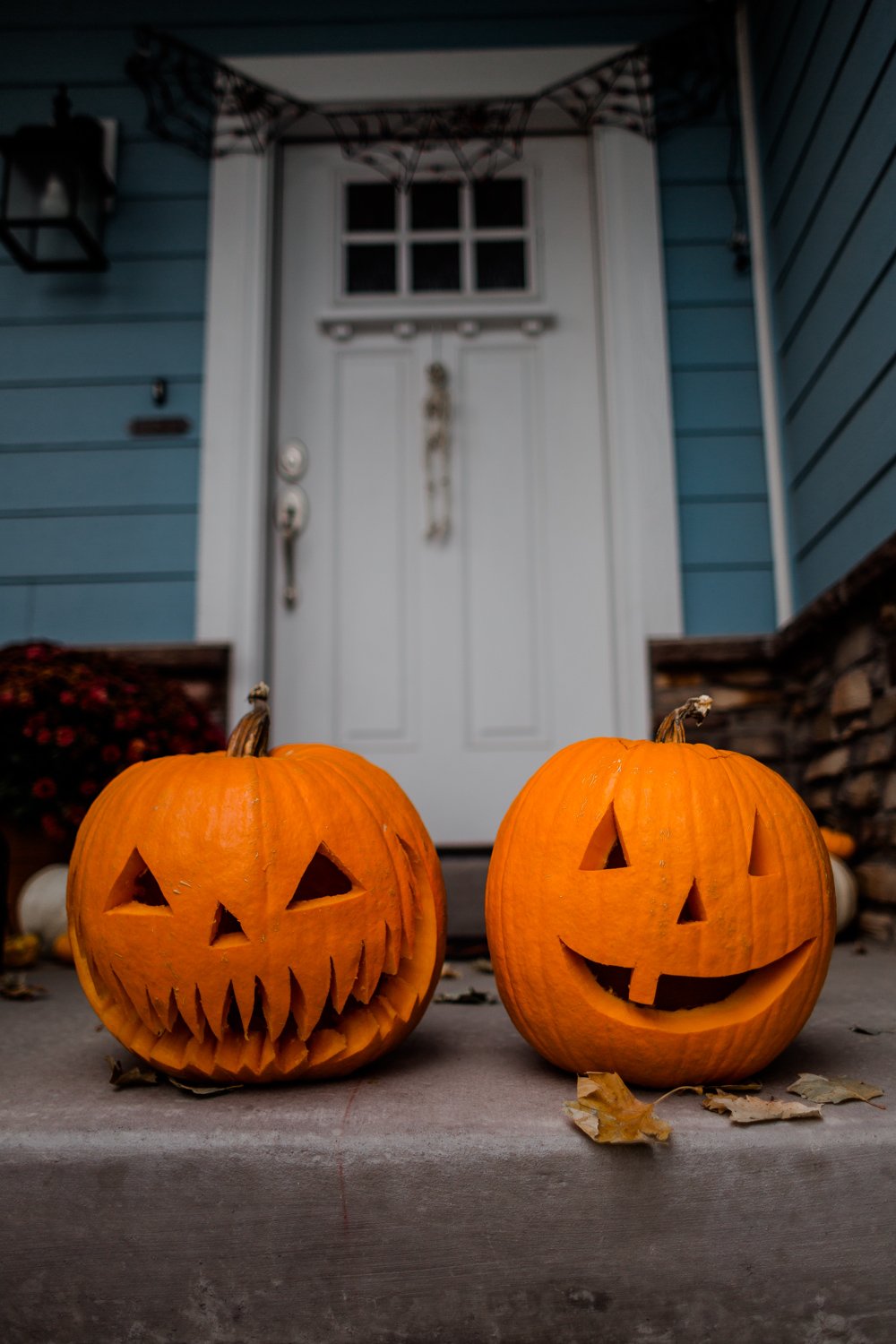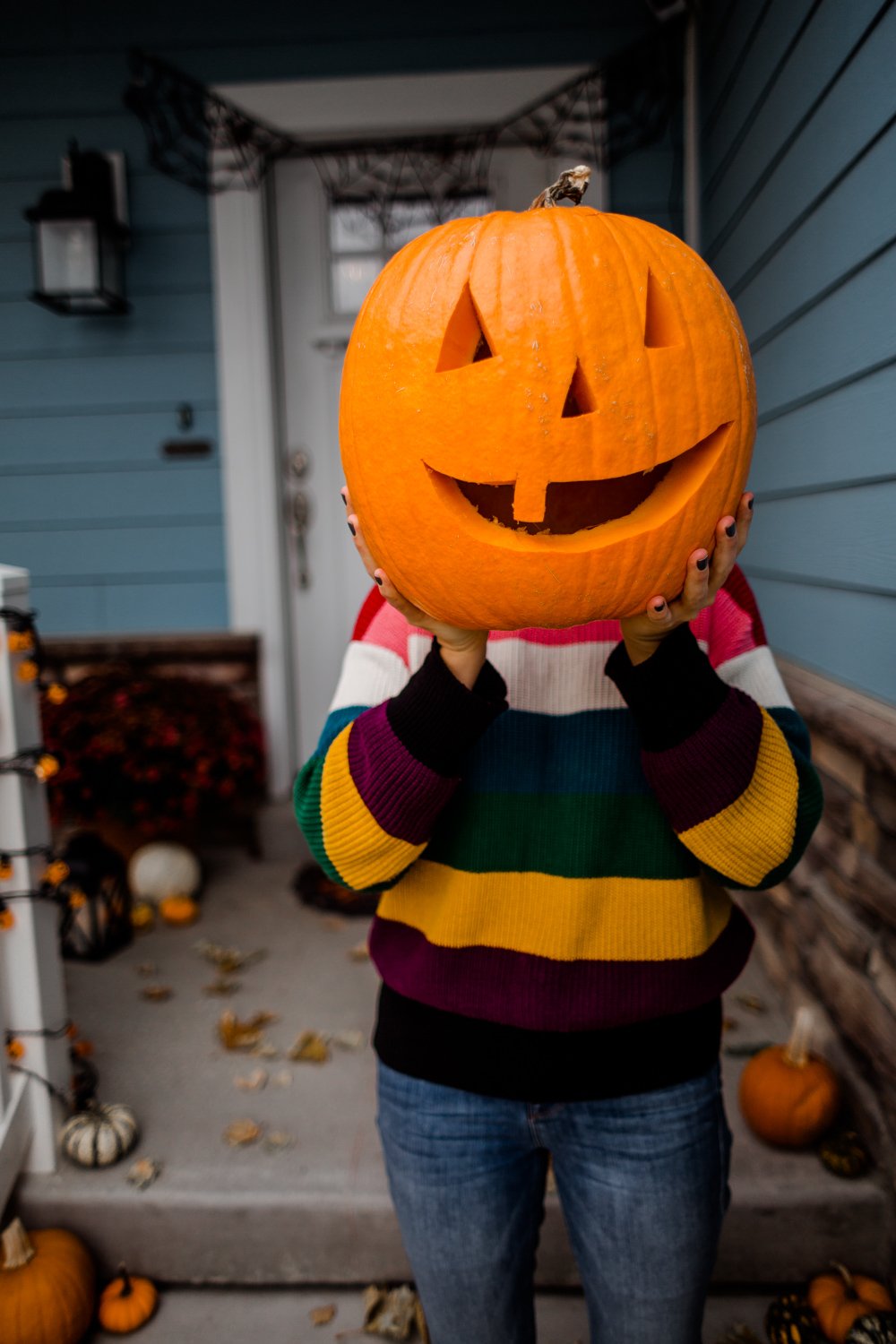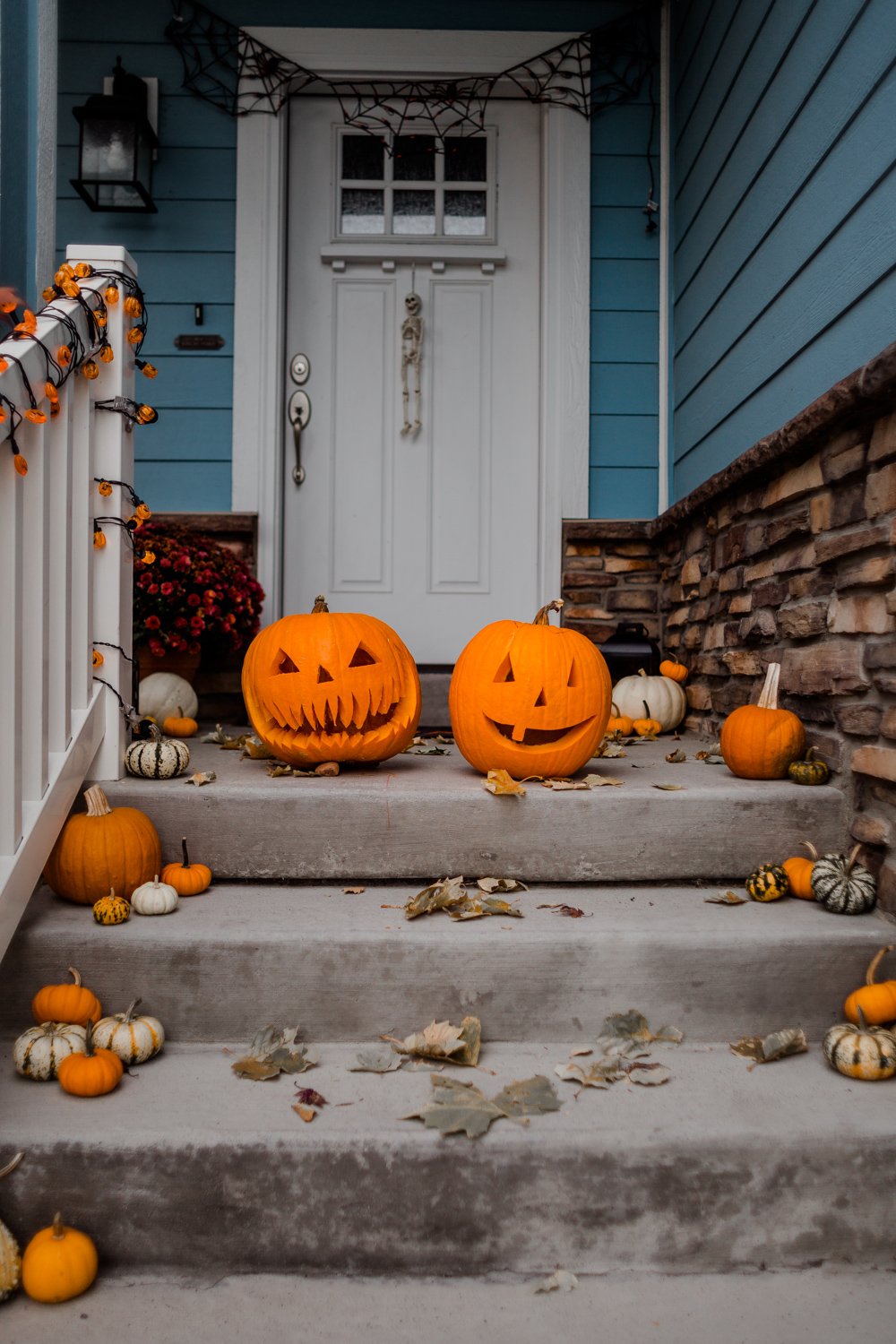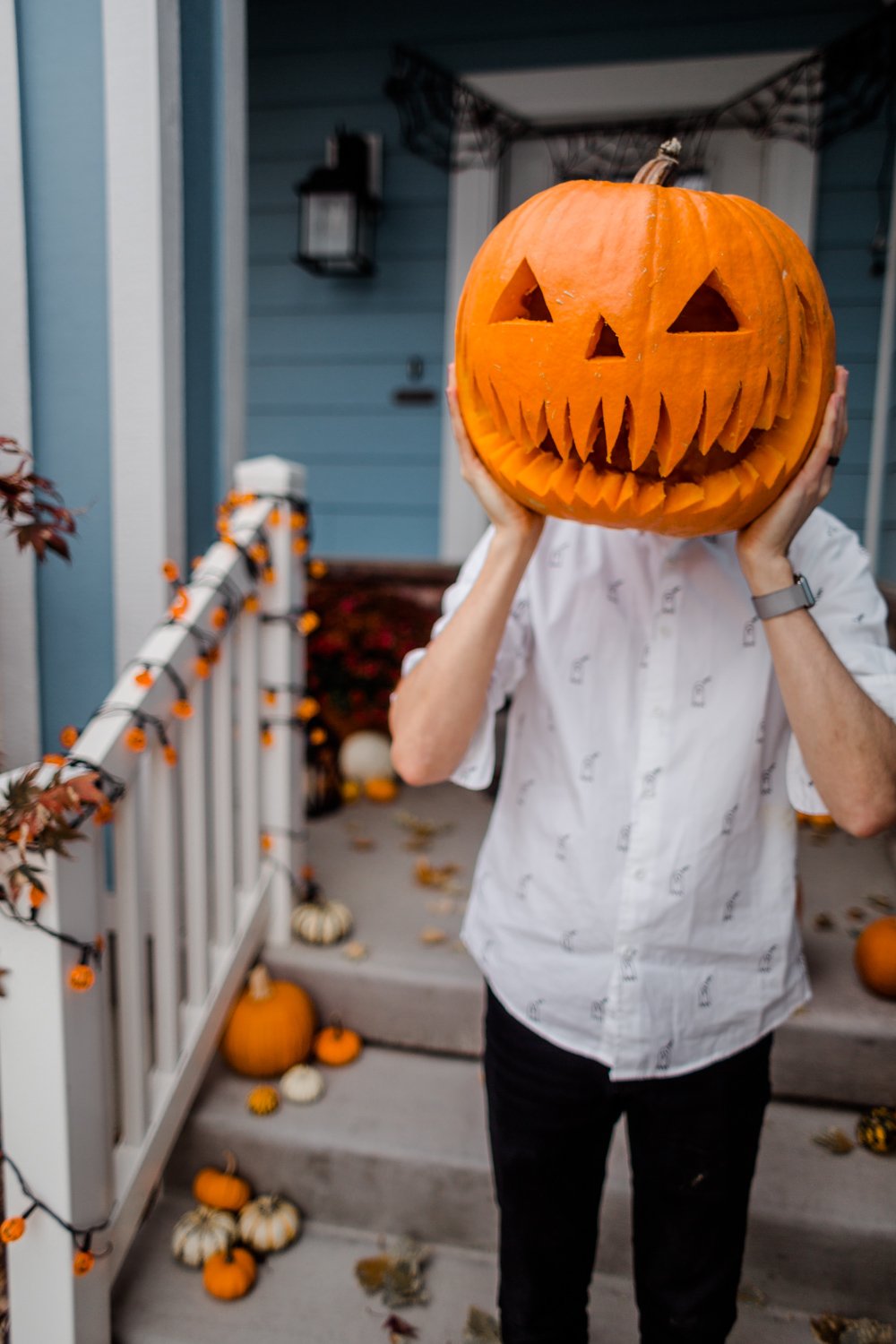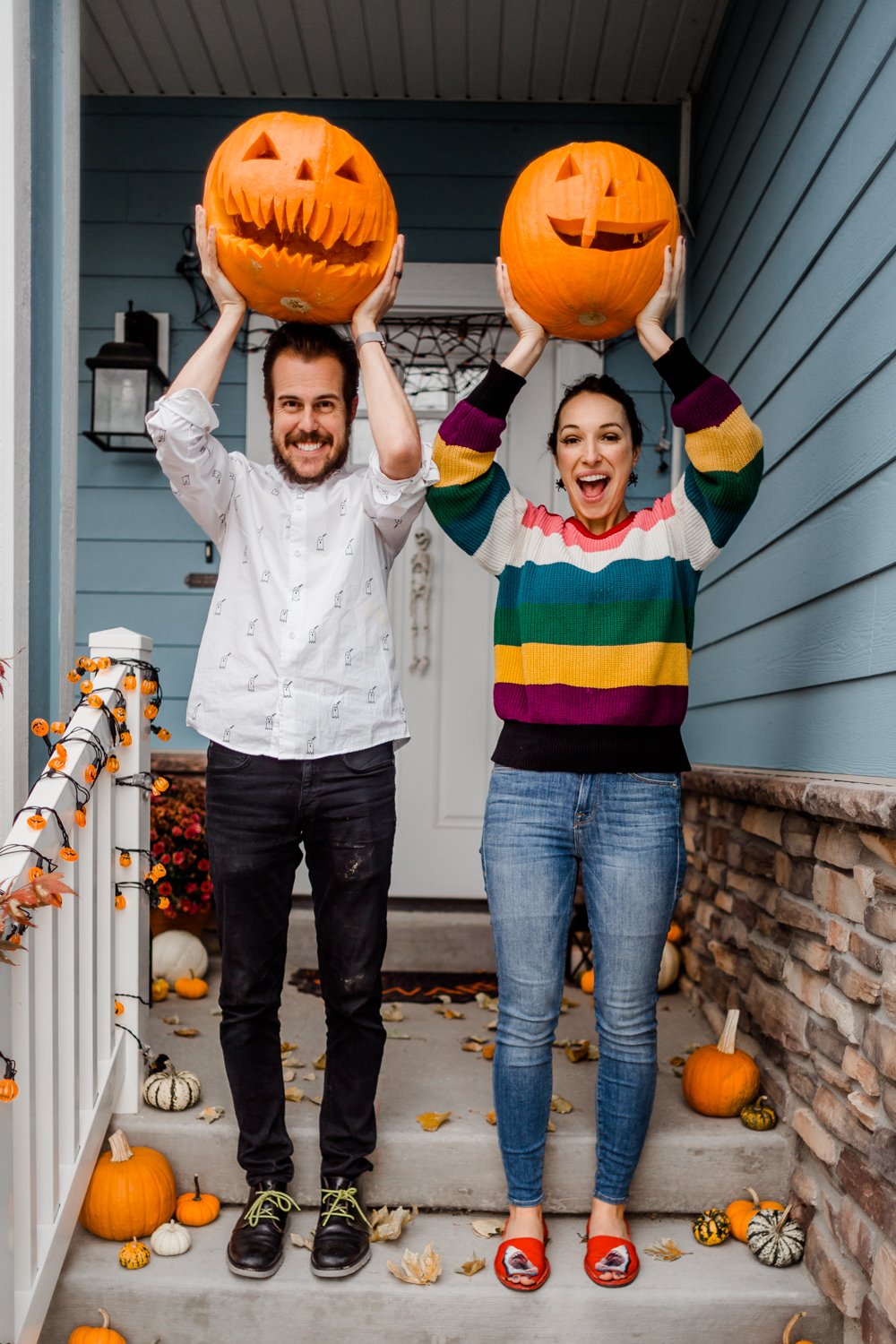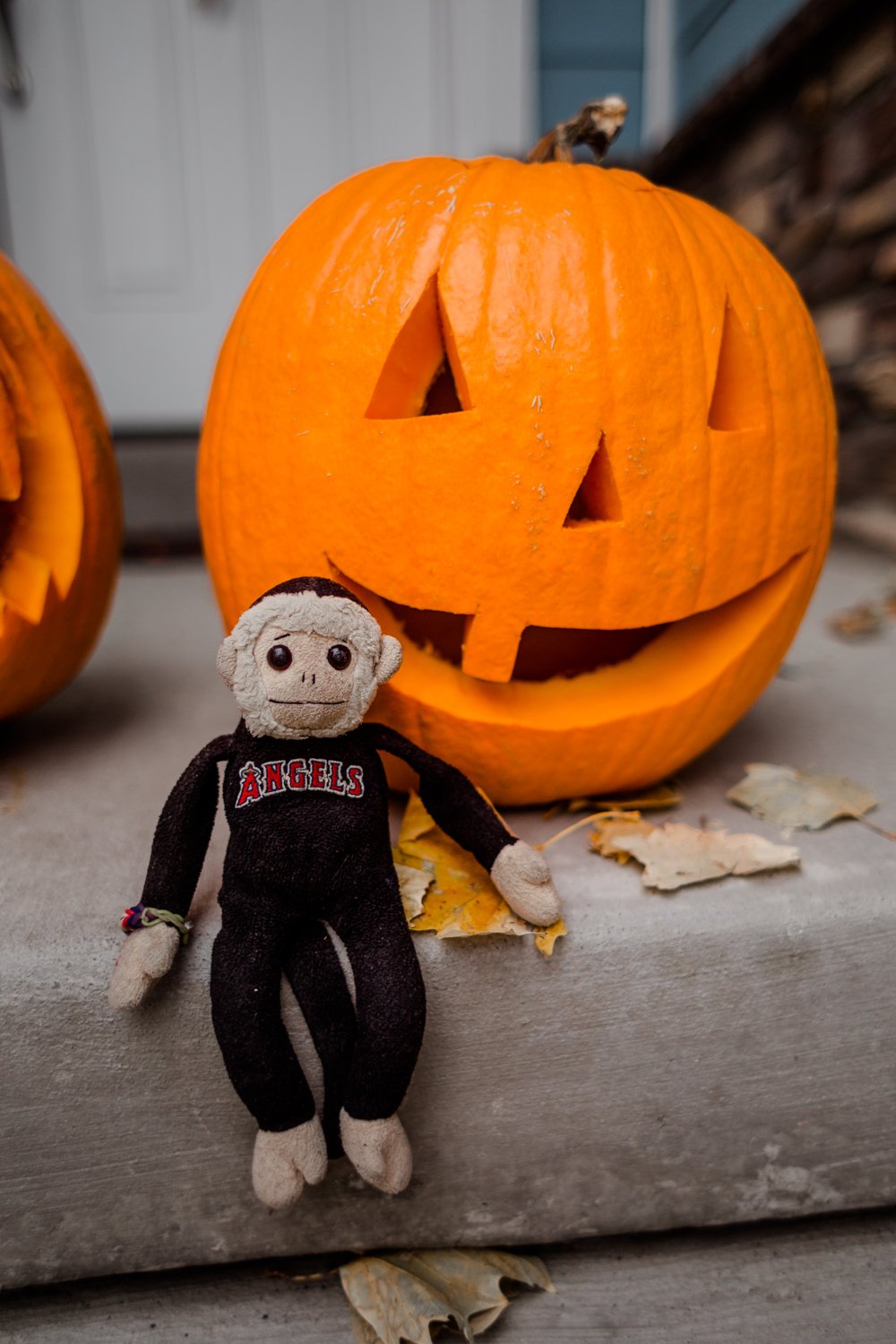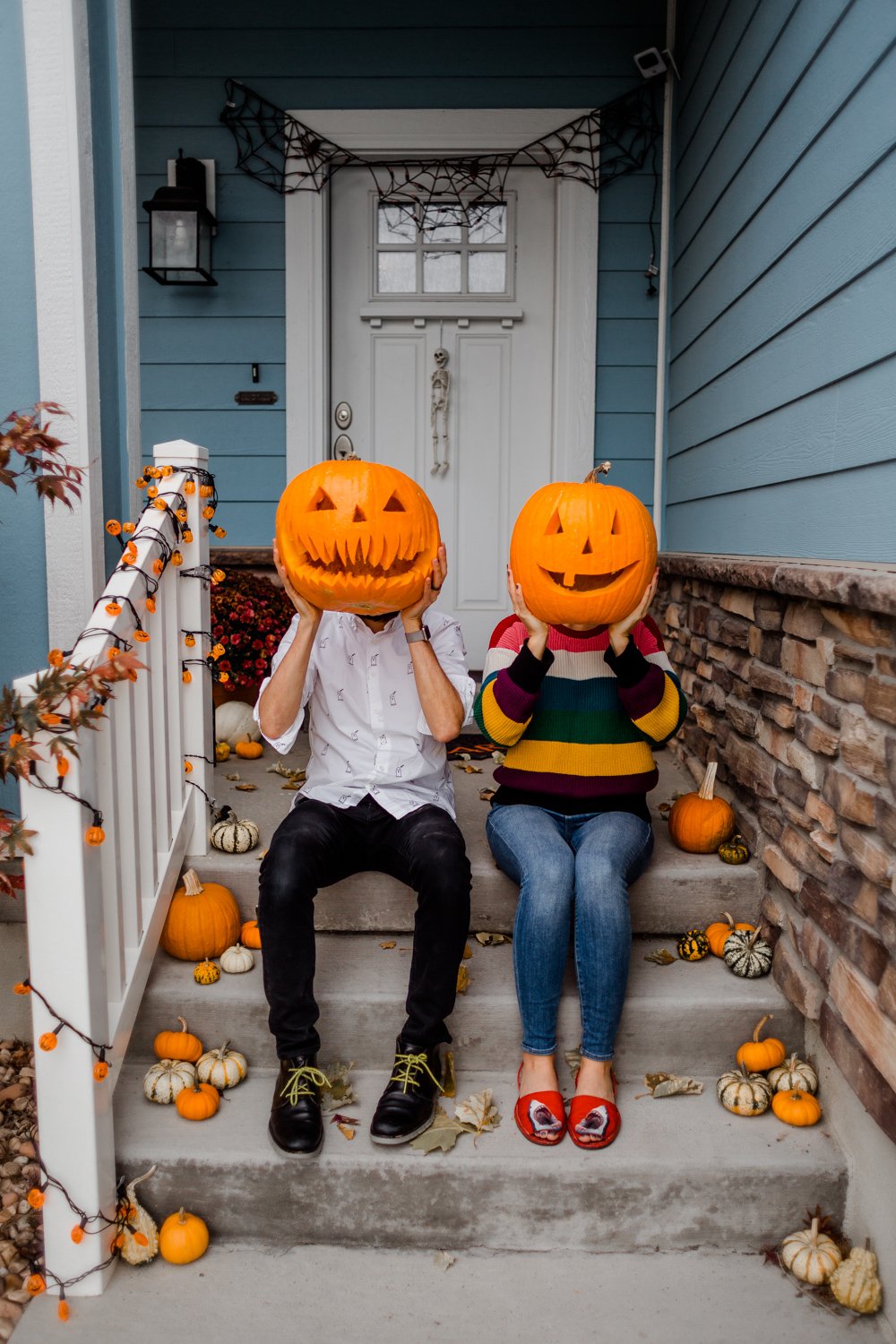 HIS LOOK
Shirt: Asos | Jeans: DSTLD | Shoes: Cole Haan
HER LOOK
Sweater: Forever 21 (under $20) | Jeans: Good American | Shoes: Jeffery Campbell | Spider Earrings: Walmart

Happy Halloween! Hope you had a great one! Super grateful it was an awesome Halloween for us over here.  We had a fun evening carving pumpkins, making homemade pizza, and passing out candy.
We always love seeing the fun costumes kids are wearing.  There were the cutest neighborhood kids that came around this year!  One of our favorites was a little girl dressed up as Pennywise with a red balloon and all! I don't know if she has seen that scary movie, but she made Pennywise super cute 😉
Did you have a good Halloween?!? We would love to hear all about it in the comments below! Thanks so much for stopping by today! Happy Halloween!
Fall
Halloween