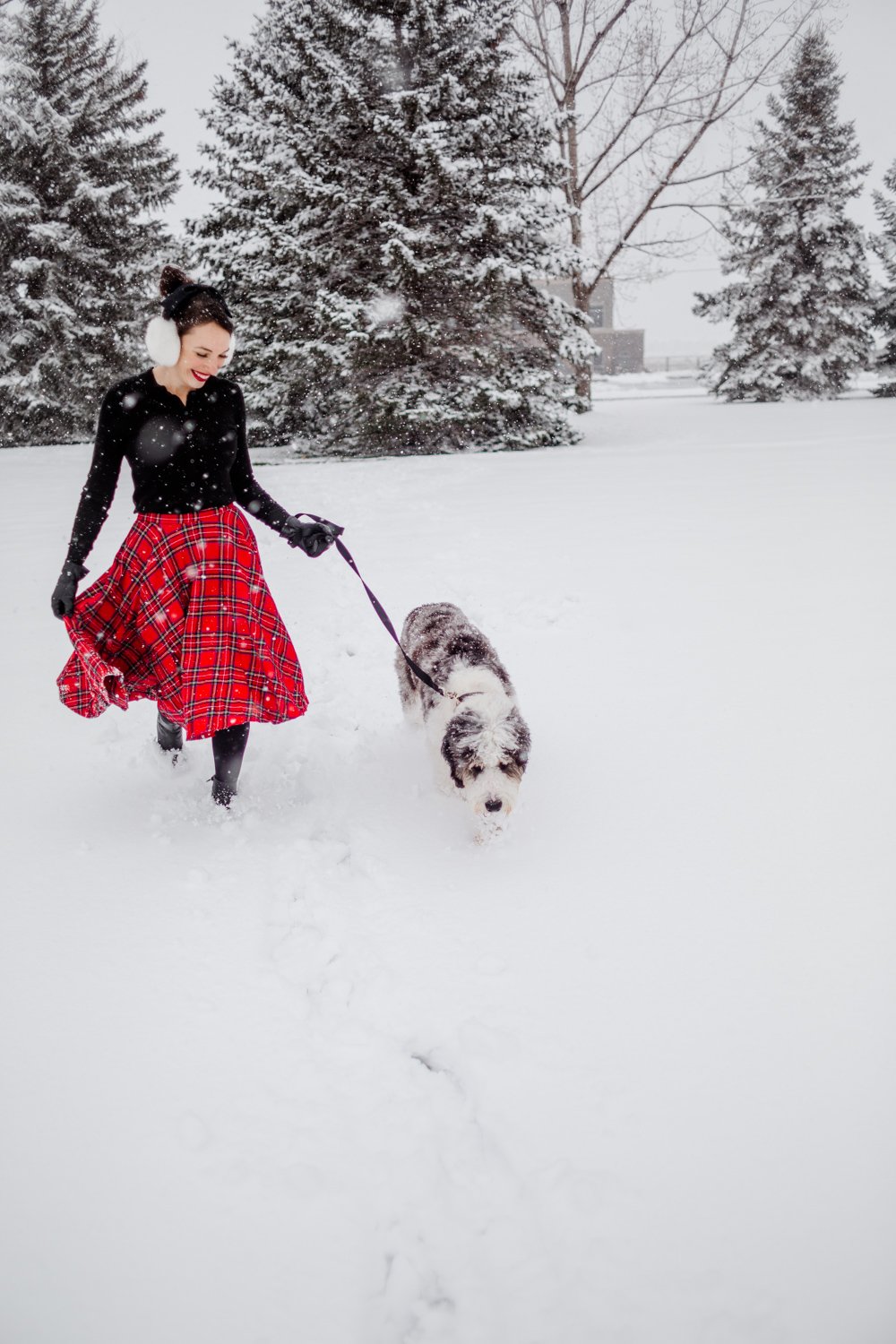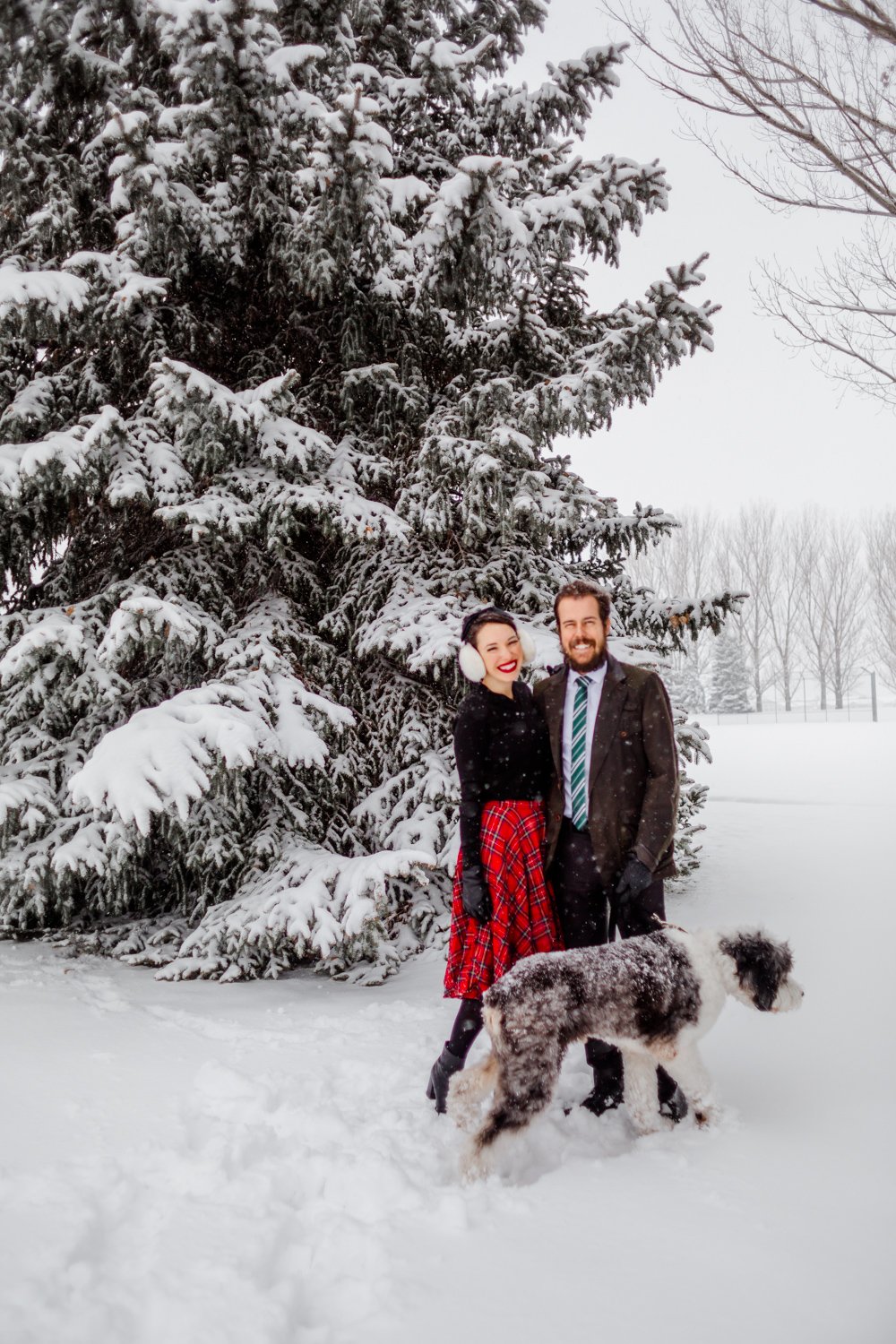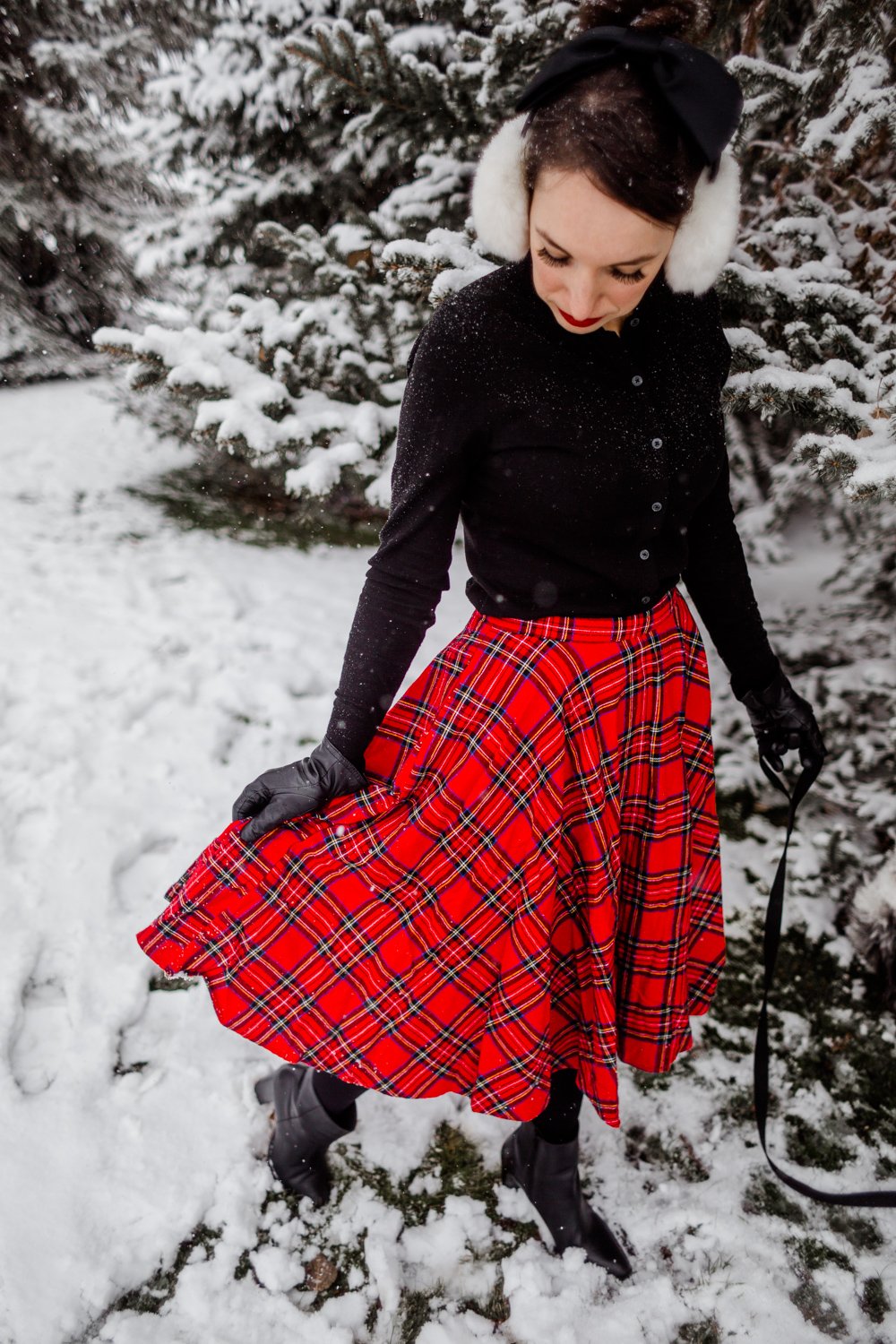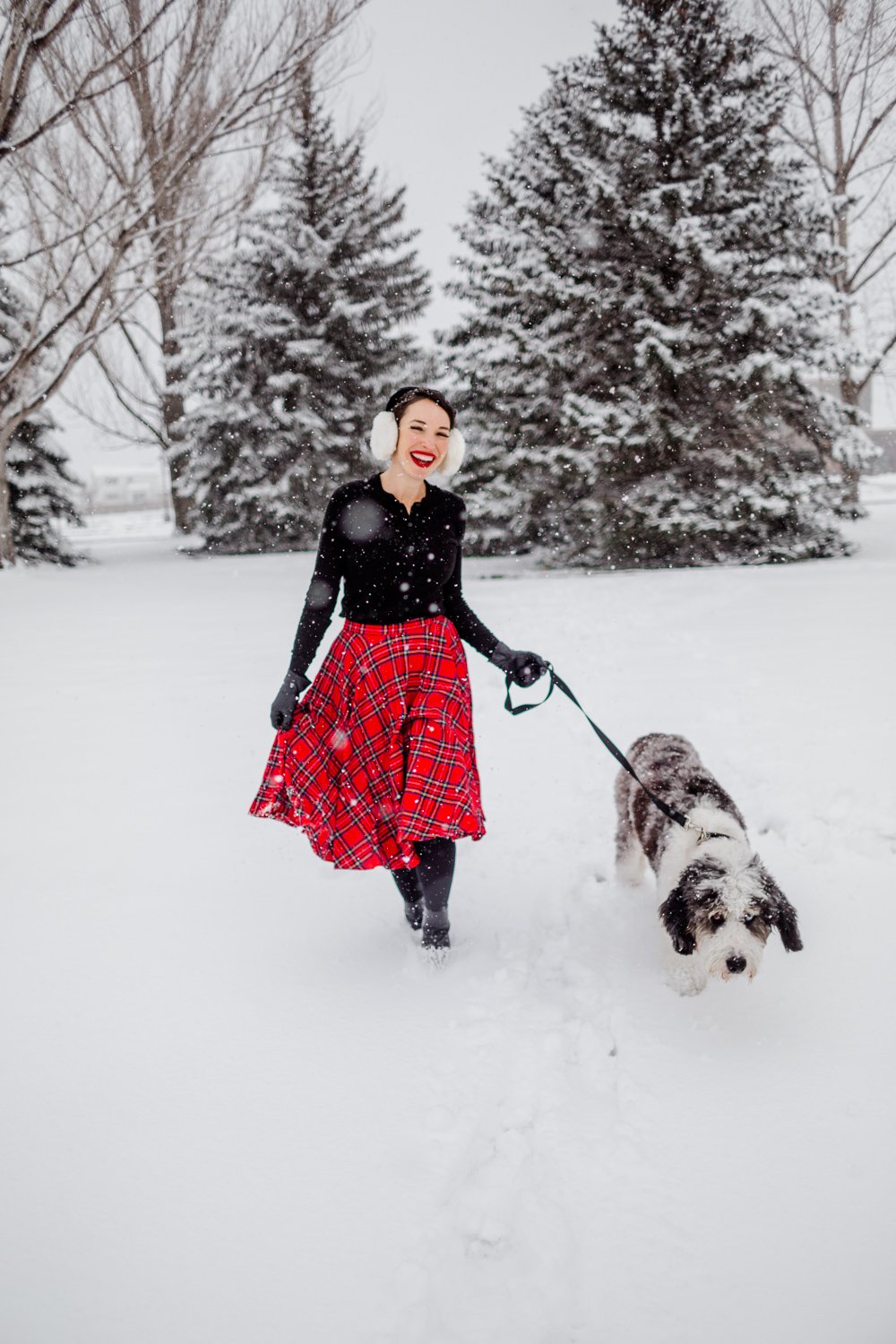 HIS LOOK
Blazer: Barbour (also here) | Tie: Amazon | Shirt: Nordstrom | Pants: Topman | Boots: Johnston and Murphy | Gloves: Target | Belt: Banana Republic

HER LOOK
Cardigan Sweater: Ann Taylor | Skirt: Joanie Clothing (on mega sale!!) | Gloves: Target | Tights: Hue | Boots: Dune London | Earmuffs: Kate Spade

Walking in a Winter Wonderland
You know that song that goes…. "walking in a winter wonderland?!!"  That is all that kept running through my head on this magical snowy day!  It was a perfect white blanket of snow out and none of it had been touched!  It was truly a winter wonderland! Tis the season!! It is really starting to feel like Christmas around here!
We had so much fun taking Zeke out on a snowy day adventure! We need to get him some snow boots.  If we are out in the snow for awhile his fur will make big snow clumps around his paws and the only way to get the snow clumps off is to use warm water to melt them.  If anyone knows of good snow dog boots, would you let us know!?! We are new to this whole dog parents thing and want to be the best dog parents we can!  Zeke really enjoys his walks and we want him to keep enjoying walks even if it's snowing out!
I recently got this cute plaid skirt in the mail from Joanie Clothing. They had some really fun holiday outfits if you are in the need for some fun Christmas wear!  The red velvet jumpsuit was one of my favs! I actually got that and cant wait to wear it to a fun holiday party!  Excited to share more Joanie with you all soon 😉 Thanks for stopping by today, hope you have a wonderful week!
Christmas
winter
Zeke the Dog