Anyone else LOVE watching Christmas movies?!?! Every year Jake and I love to make a fort on Christmas Eve and watch movies all night long. This year with it being the twins first Christmas, we wanted to make our fort early to start the celebration! Time to introduce these two to some holiday classics! Today we wanted to share our top 5 must watch holiday movies for the season!
5 Must Watch Christmas Movies
There are tons of fun movies for the holidays but we wanted to list our top 5 favorites we make sure to watch every year!
Do you have any favorite Christmas movies you love to watch every year?!
Twins PJS: Target | Mom & Dad's PJS: Shop Disney | Bed Tent: Privacy Pop | String Lights: Amazon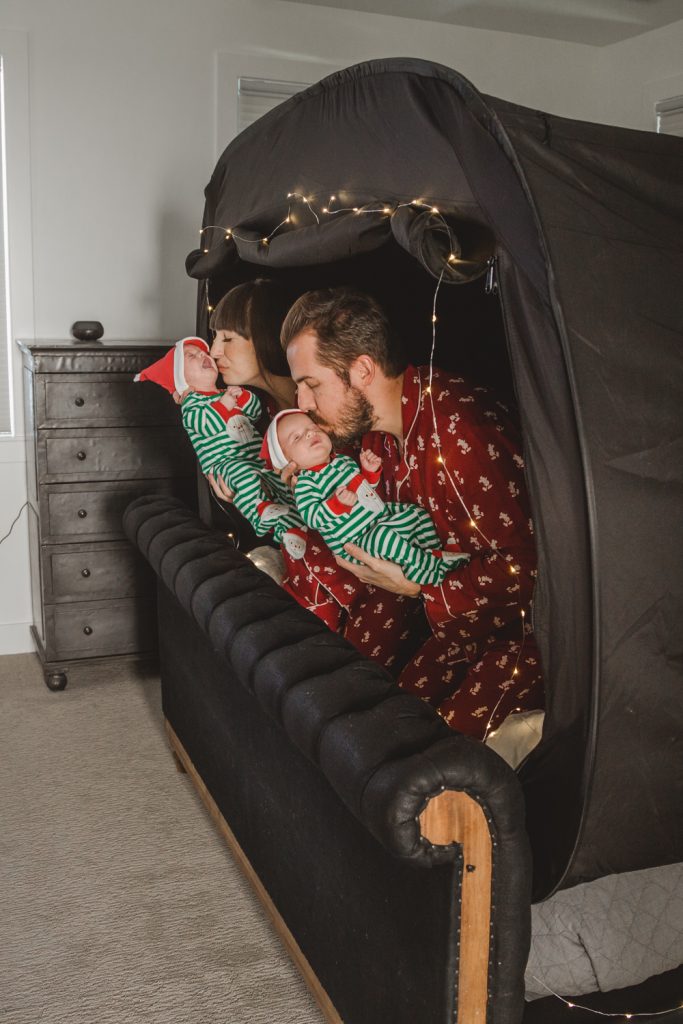 Since we are such huge fans of Christmas movies, here are a few more winners if you finish up the top 5 Must watch Christmas movies:
and the list could go on and on 🙂 ………..
Thanks so much for stopping by today! Hope you have a great week!
Christmas
Christmas PJ's
Scout and Davey