Have a new babe in your life and ready to start feeling like yourself again?! Today I am sharing 4 ways to feel more like yourself after having a baby!
On Instagram I kept getting the question on tips for feeling more like yourself after having a baby! Before the babes were born, Jake and I talked about this topic quite a bit and made a game plan. Looking back at that, I am so grateful we did because I feel like it has helped me still feel like me and have time to recharge.
Having a new person in your life is super exciting, but it can get overwhelming too! Just remember to be patient with yourself, with your body and with your metal health as well! My twin girls Davey and Scout are 6 months old now, so after implementing these 4 things, I feel like they have really helped me still feel like me! Hope they help!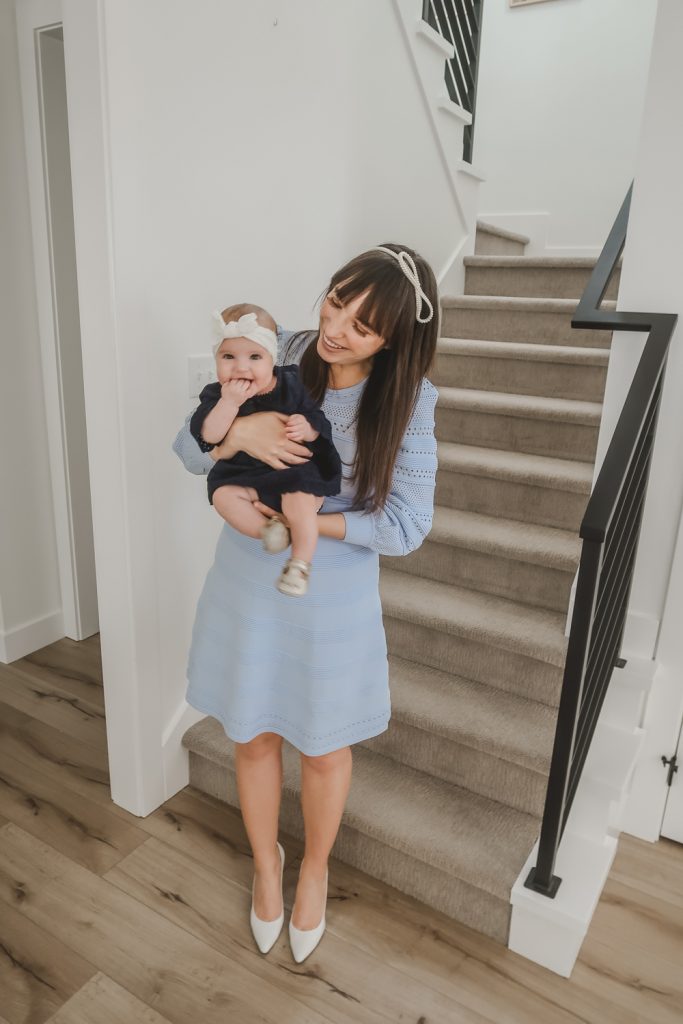 4 Ways To Feel Like Yourself After Having A Baby
Stay Connected With Family and Friends
It's so easy to get wrapped up in everything going on at home. Don't forget to stay in touch with family and friends! Invite them over for a lunch date, or to chat. FaceTime with family and friends! The girls and I try to do a few FaceTime calls a week to family and its been so great for all of us! I love how my girls get to know my families faces and voices since we live away, and I get to catch up and connect with my loved ones! You can also send out little text messages or send pictures of your cute babe to friends! Everyone is wondering how you are doing but might not want to bombard you, let them know how you are doing!
Find YOU Time
Schedule in some YOU time for everyday! Even if it's a stretch, listening to a good book, reading scriptures, going for a walk, whatever it is; take a few minutes every day for you.
When the girls were first born, I went on walks every night. I just needed a little me time and some fresh air. Sometimes it was 11pm, other times it was 8pm. Whenever I could step out for a few minutes, I made sure to take the time. It can be hard in those moments to step away, but every time I do, I am always so grateful I did. I always come back feeling like a happier, better me. In return means I can be a better mom for my girls.
Is there something you enjoy doing but haven't had a chance to do it again since having a baby?! Time to bust it out again!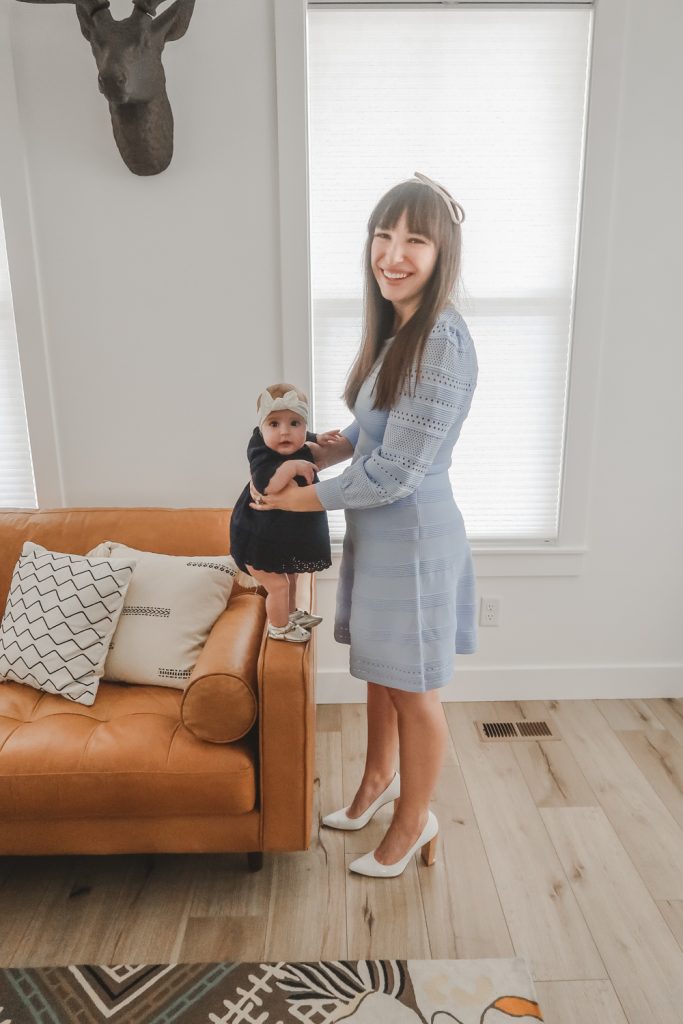 Hire Help Where Needed
Talking with friends and family, they all gave advice to hire help where needed. Quickly I learned things can easily slip through the cracks and its hard to get everything done in the timeframe I was previously used to. Don't be scared to ask for help and hire help as well! I knew with having twins, nap times could be limited and my time keep up on house things would be limited as well. Yes, I could stress and get it done, but we decided to hire a house cleaner that comes over every week. That was I can focus on the day to day stuff like dishes, laundry, washing bottles, etc. There are a million other things I rather spend that money on, but having our house cleaned really keeps things running smoothly at our home, so it's worth every penny!
If you need a babysitter, but funds are tight, trade with friends! Meal time hard?! Cook large meals and have left overs, or trade meals with friends! My friend Scarlett has an amazing meal plan system if you ever need help there! There are so many options these days!
SPANX!!!!
Can I also add Spanx!?!?!- Really though, get a good pair of Spanx! No matter how you become a parent, your body is going through changes! A good pair of Spanx can really help you feel more like yourself! These are my 2 favorite styles here and here.
Outfit Details:
Kelsey (Mom)- Dress: Eliza J | Shoes: Stuart Weitzman | Headband: (similar)
Davey (Daughter)- Dress: Gap | Headband: Baby Bling | Shoes: Freshly Picked

Thanks so much for stopping by today! Do you have ways you used to help you feel more like yourself after having a baby?! I would love to hear them in the comments below! Hope you have a great day!
IF YOU LIKED THIS POST, YOU MIGHT ALSO LIKE THESE POSTS
Baby Style