Hi! Thanks for stopping by! This is my first tutorial! We are going to be making a snowman lightbulb ornament today!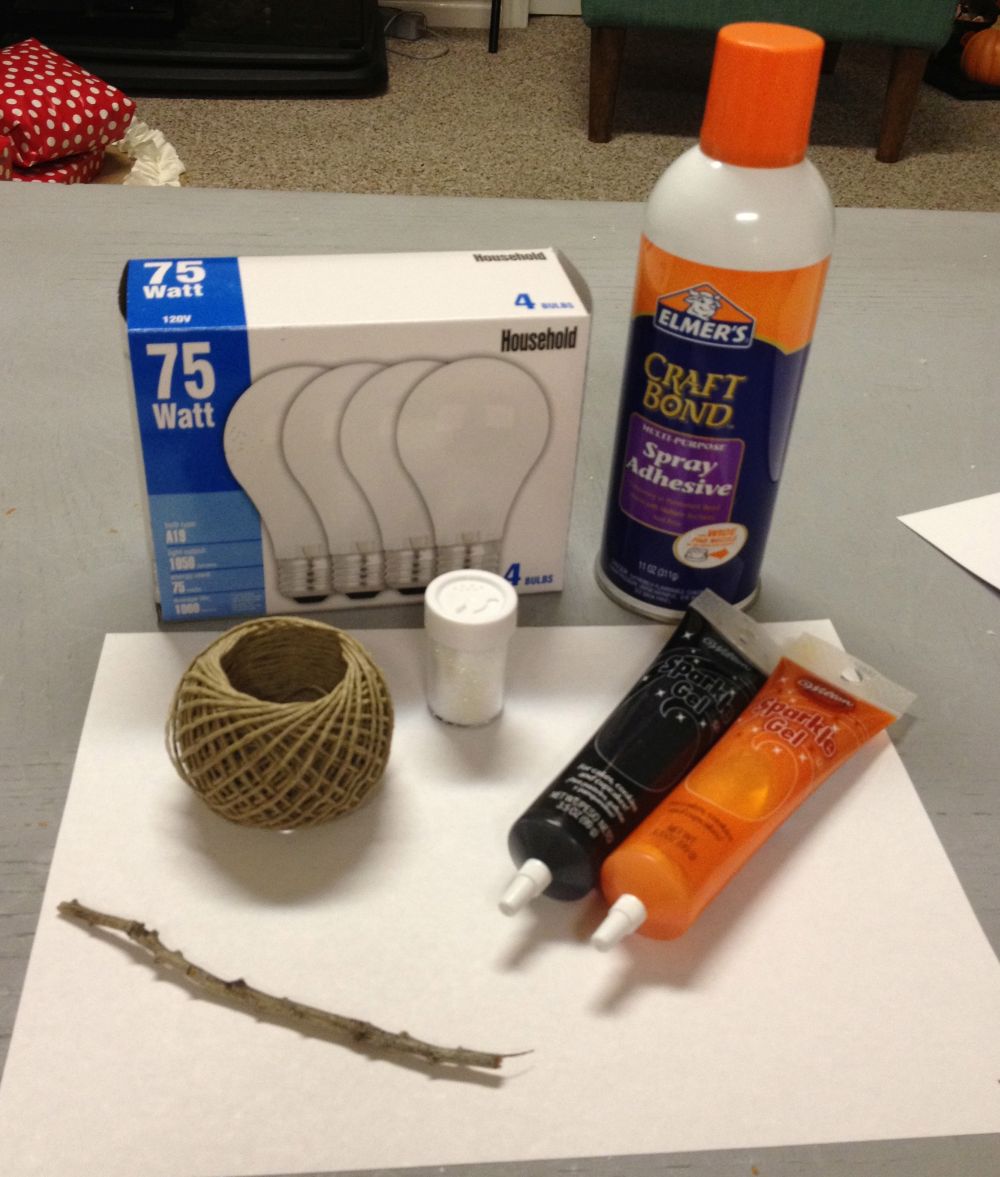 To make the snowman this is all you need! I got all the supplies at Walmart, and a stick from the yard!
*4 lightbulbs- $1.00 (I got the white kind so the snowman would look more vibrant)
You could also use an old lightbulb that no longer works if you want!
*Craft Bond Spray Glue- $8.00 (you can also get this at Joanns with a 40% off coupon)
*Tweed (you can use whatever you want to hang the lightbulb on the tree)
*White Glitter
*Stick from the yard, and a piece of paper to catch the glitter spills
*Puffy Paint (I used food gel, not the best idea to use food stuff for the snowman, but I didn't want to buy anything else for them. I don't recommend using food on this product though. Fabric paint, or puffy paints would work great!)
First, spray the lightbulb with the spray glue, and then douse the lightbulb in glitter. Let dry for a couple of minutes, or start to make more snowmen. Then plug in your glue gun and let it heat up!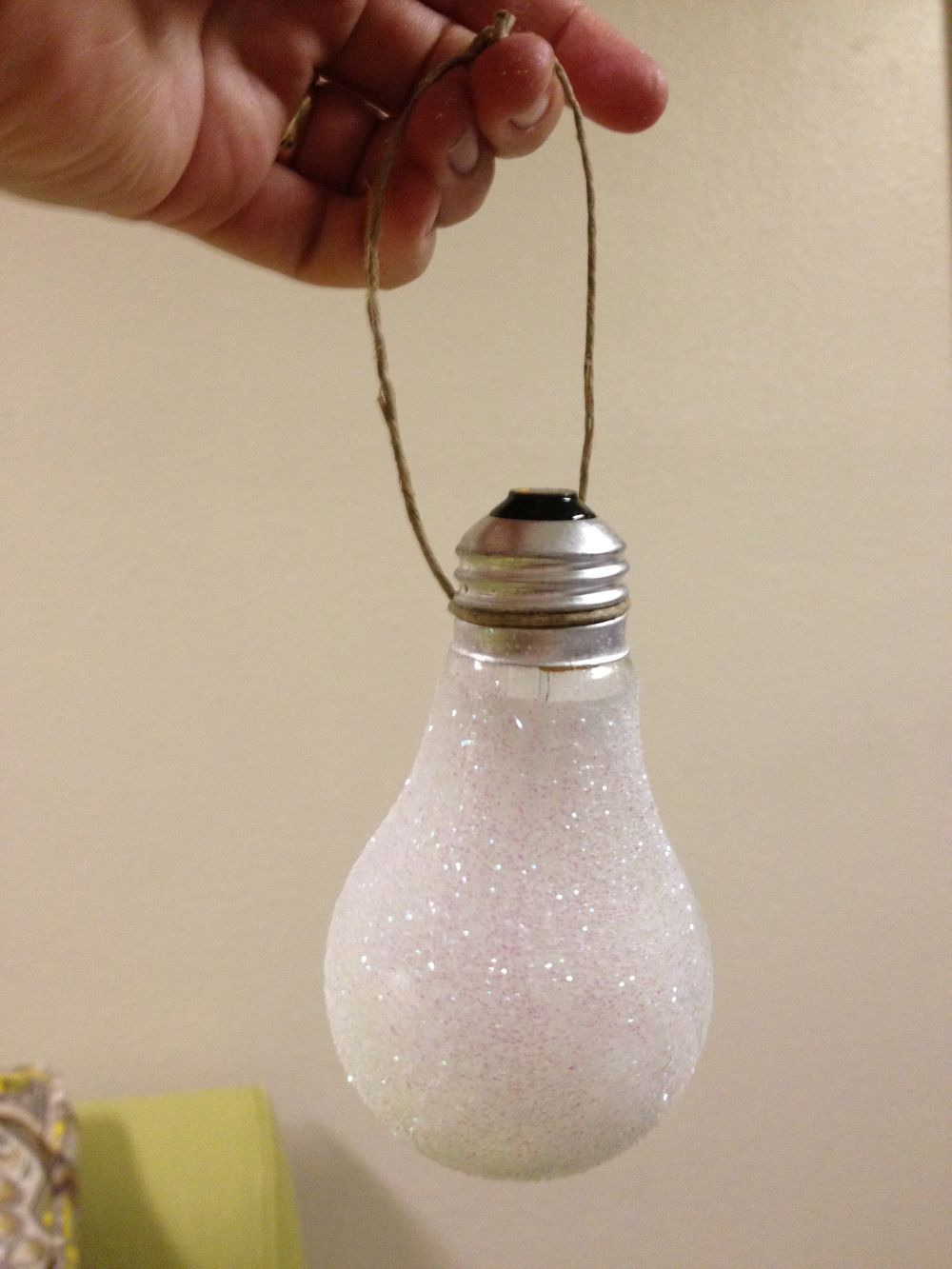 Then tie your string to hang your ornament. You could put the string on first before you glitter the light bulb, but I wanted to do it after so it didn't get spray glue on it!
Next, break your stick to the size you want the two arms. Then glue those on with the glue gun!
Then use your beads, puffy paint and hot glue them on, or use whatever you have around to make a face and buttons for your snowman! (if you use any kind of gel, or glitter gel, make sure you give it ample time to dry!)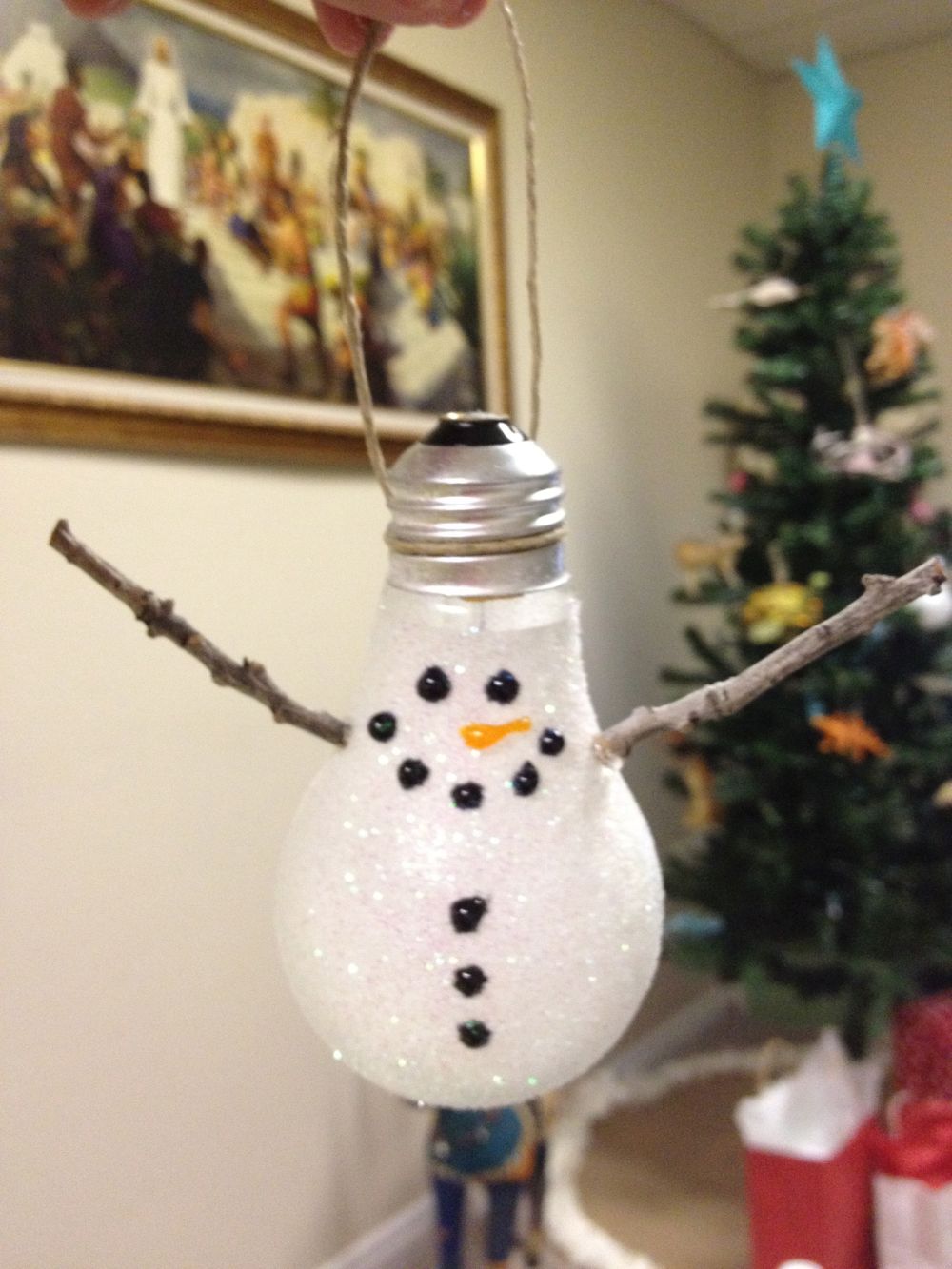 Then put on your carrot nose!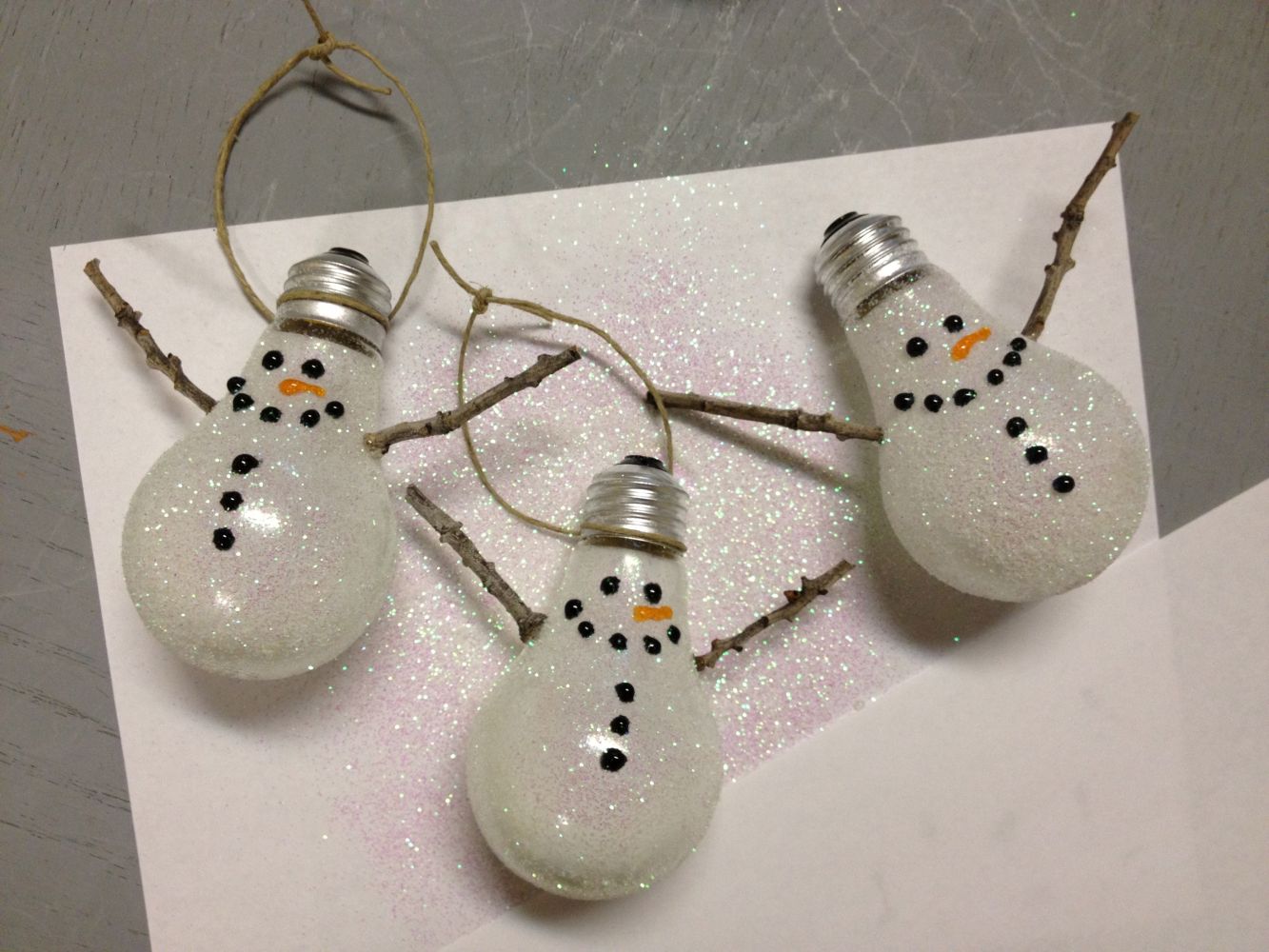 Make as many snowmen as you want! I would say it only takes about 7 minutes to make and complete this ornament! (Maybe a bit longer if you are doing this craft with cute kids)
Then hang your snowman and enjoy! Happy Holidays!
Christmas
DIY
Home Decor