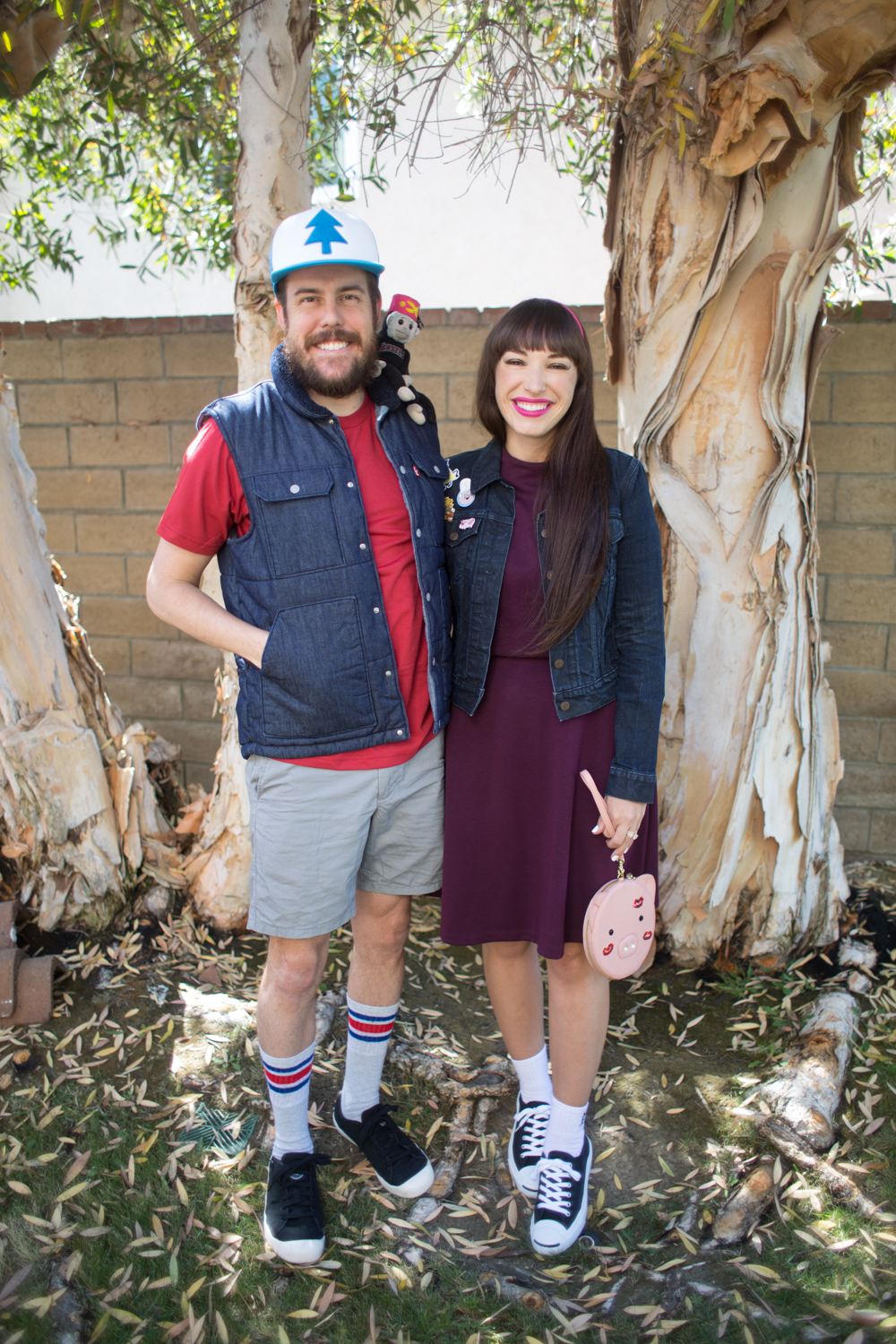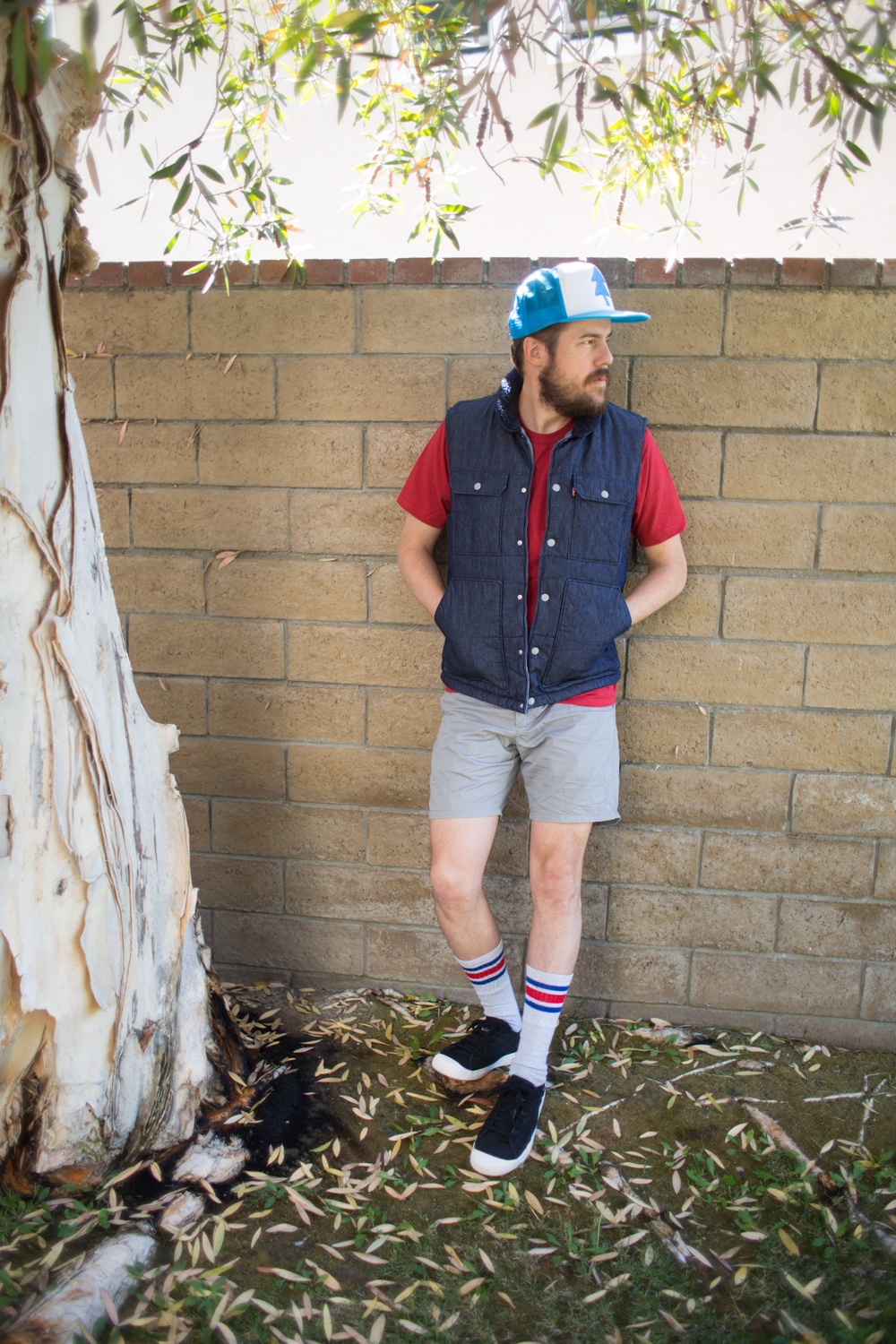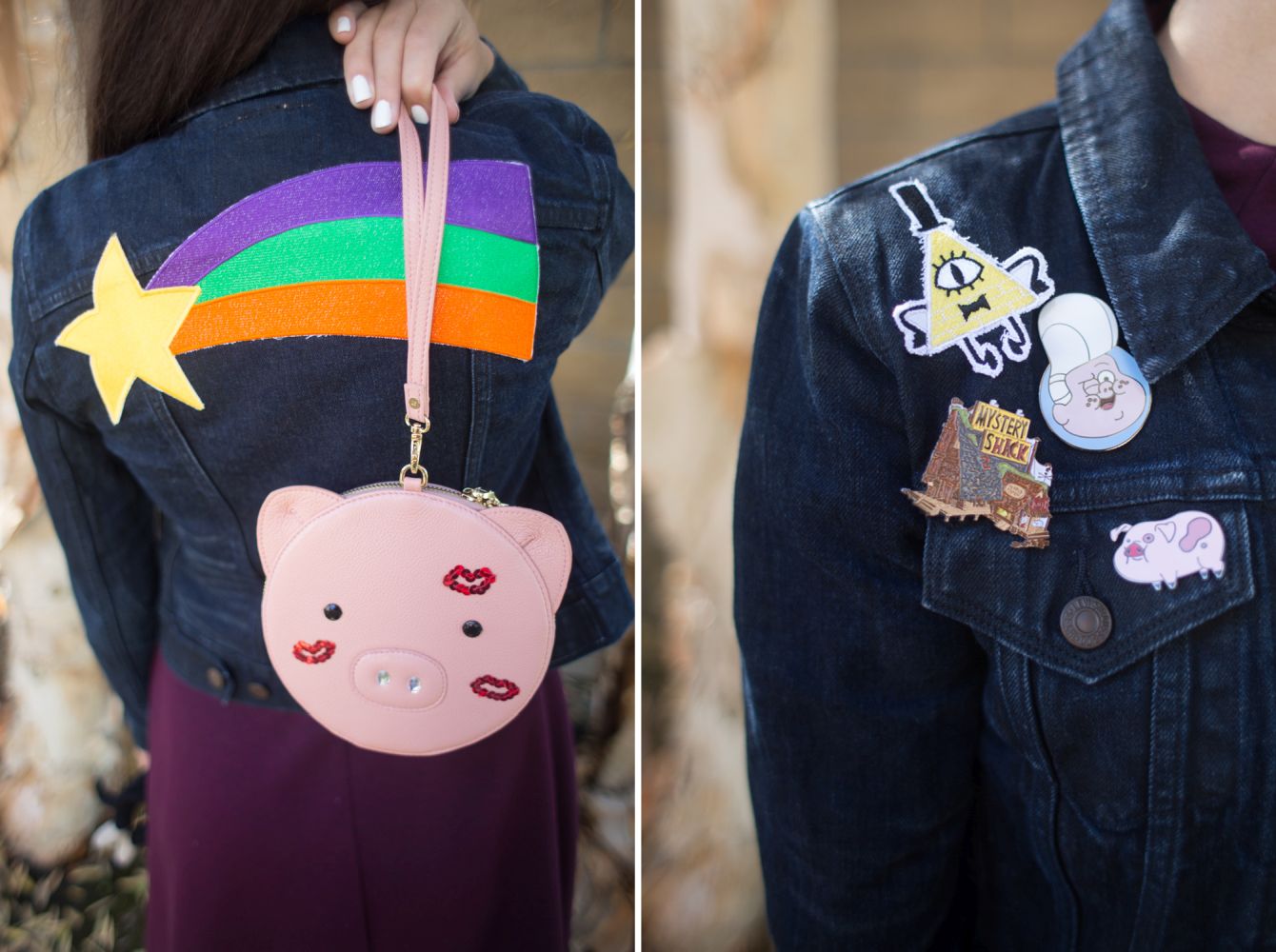 HER LOOK

HIS LOOK

Alright….please tell me you have seen the
Disney TV Show Gravity Falls
?!?! Well, it is one of our all time favorite shows because we love all the characters! They love to explore, go on adventures, have fun, and love their family and friends, which are all things Jake and I aspire to do! When Jake and I were trying to figure out what we wanted to wear to Mickeys Halloween Party, we thought Disney Bounding as Mabel and Dipper Pines was a must! Tuna wanted to be Grunkle Stan from the show too, so all our outfits worked out together 🙂
Mabel has a pet pig named Waddles she is obsessed with and takes everywhere! As a kid, I LOVED pigs and wanted one so bad! (and still do!) I had a pig collection of stuffed animal pigs, porcelain pigs, and all thing pigs, so when Mabel got a pet pig on the TV show, I knew her and I would be BFF's!
When I was online shopping for items for my outfit, I saw this darling
Patricia Chang Pig Wristlet
and knew it was a must! It even had jewel kisses on it, which is perfect for Mabel because she gives her pet pig Waddles kisses all the time! I am all about a cute handbag for an outfit, and can't wait to wear this piggy wristlet again! I love when designers have fun with fashion and create super cute products!
We found most of the rest of the items for our outfits from our closets. It's surprising when you dig through your closet what you can find to put together a costume/outfit for a Disney Bounding Experience!
Do you know what you want to be for Halloween? Do you still dress up?! If you want to see how we put our outfits together,
here is a vlog
!
Fall
Halloween