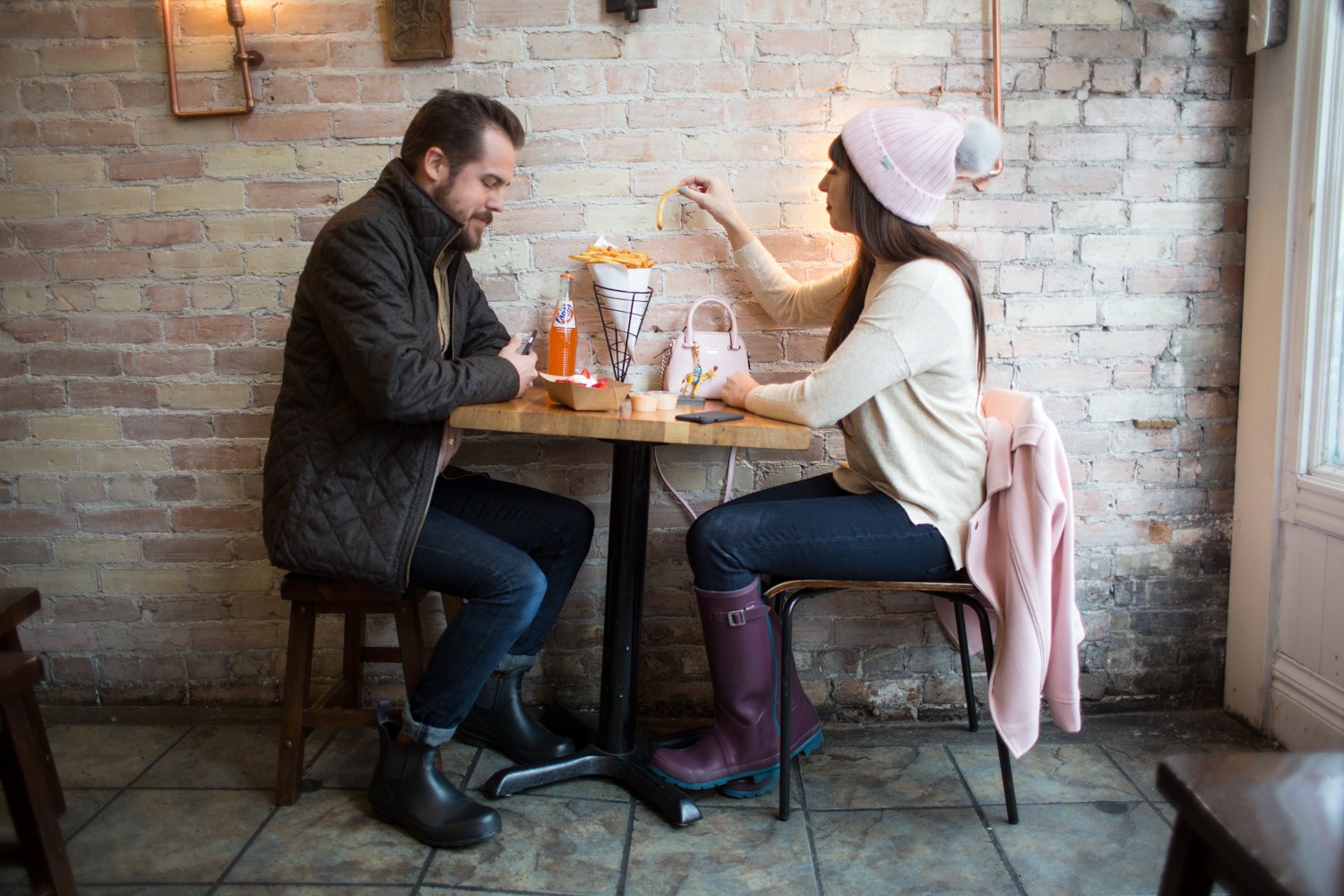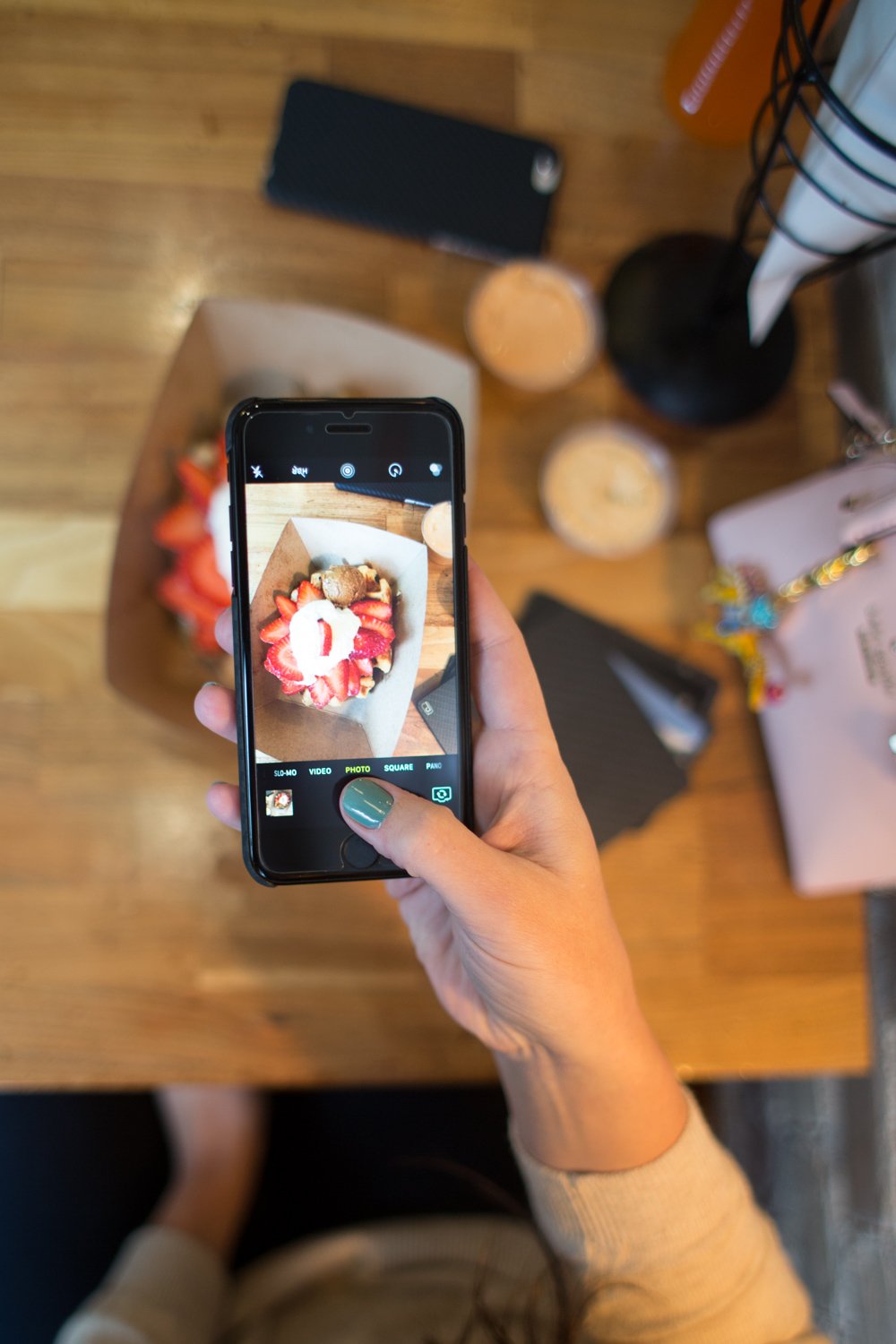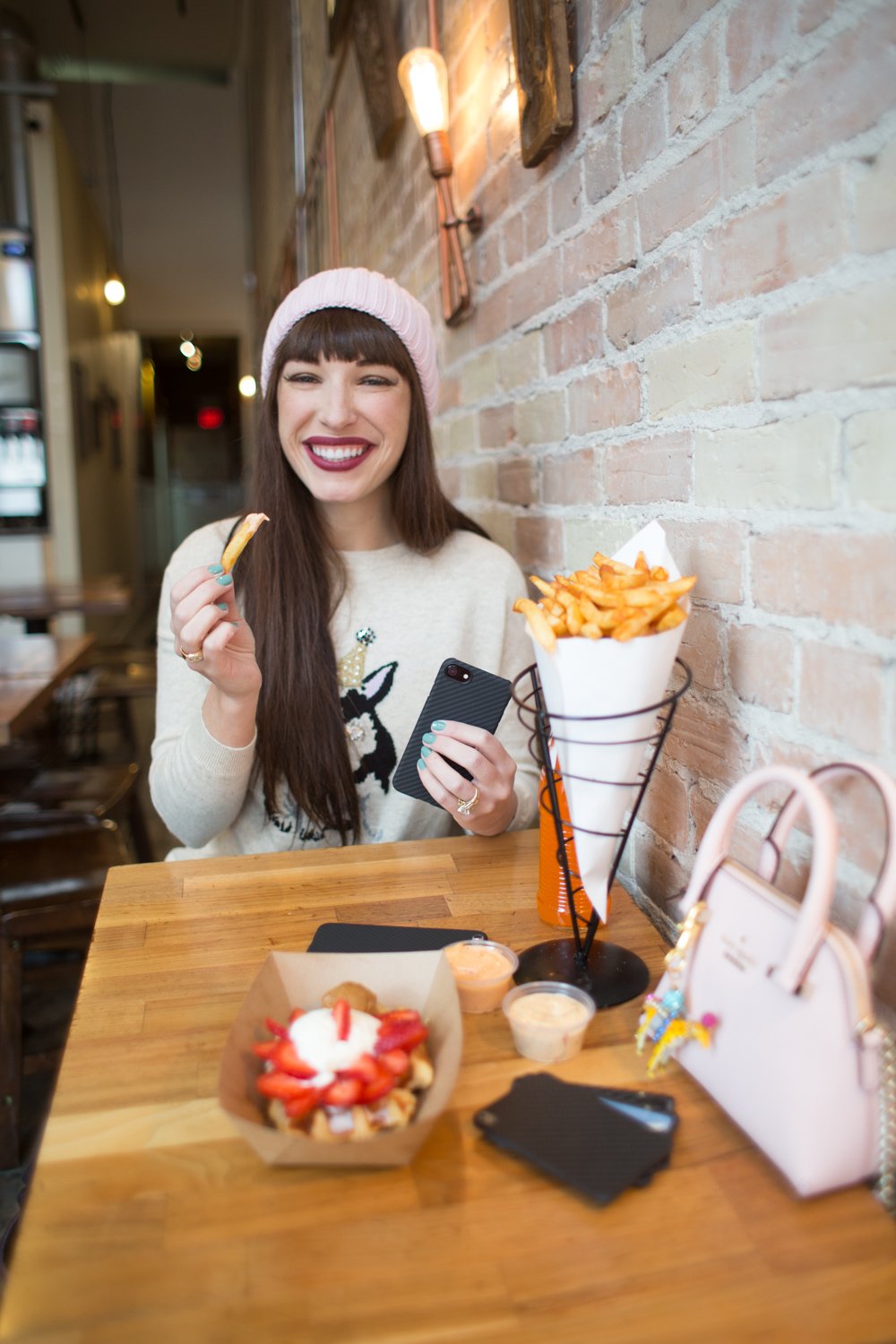 Phone Cases: PITAKA | Wallet: PITAKA
Today we are so excited to share with you a cool brand we discovered called PITAKA.  PITAKA is a brand that focuses on bringing high-tech materials into your everyday life.  They create some of the lightest and thinnest phone cases that we've ever used!  The products feature precision-made aramid (Kevlar) fiber bodies to provide a light-weight and minimalistic look. The aramid material is also particularly dirt resistant!  We especially loved the soft grip of the fiber and dark techy design that can go with any outfit!  They also come in other fun woven color choices in case you want to mix things up!  The cases came with glass screen protectors for our phones with cleaning supplies too!  We had no idea but had been needing some screen protectors!  Glass is the way to go!
While out and about shooting photos the other day we stopped at Bruges Waffles and Frites for the always delicious french fries and andalouse sauce.  I swear we could eat french fries every single day!  We also had to get an amazing liege waffle with cream and berries.  This brought back memories as every time we would go snowboarding up at the Canyons, we'd always have to get a chocolate filled liege waffle from the waffle hut.
Jake was also able to try PITAKA's adjustable carbon-fiber card holder as a wallet replacement for his credit cards and driver's license.  Depending on how many cards you want to carry around with you, you can remove or add middle sections with very secure magnetic snaps.  These magnets also open and close the different sections.  He loved how easy it was to slide the cards out one-handed with his thumb.  The woven carbon fiber material also creates a RFID blocking shield for any RFID credit cards you may have.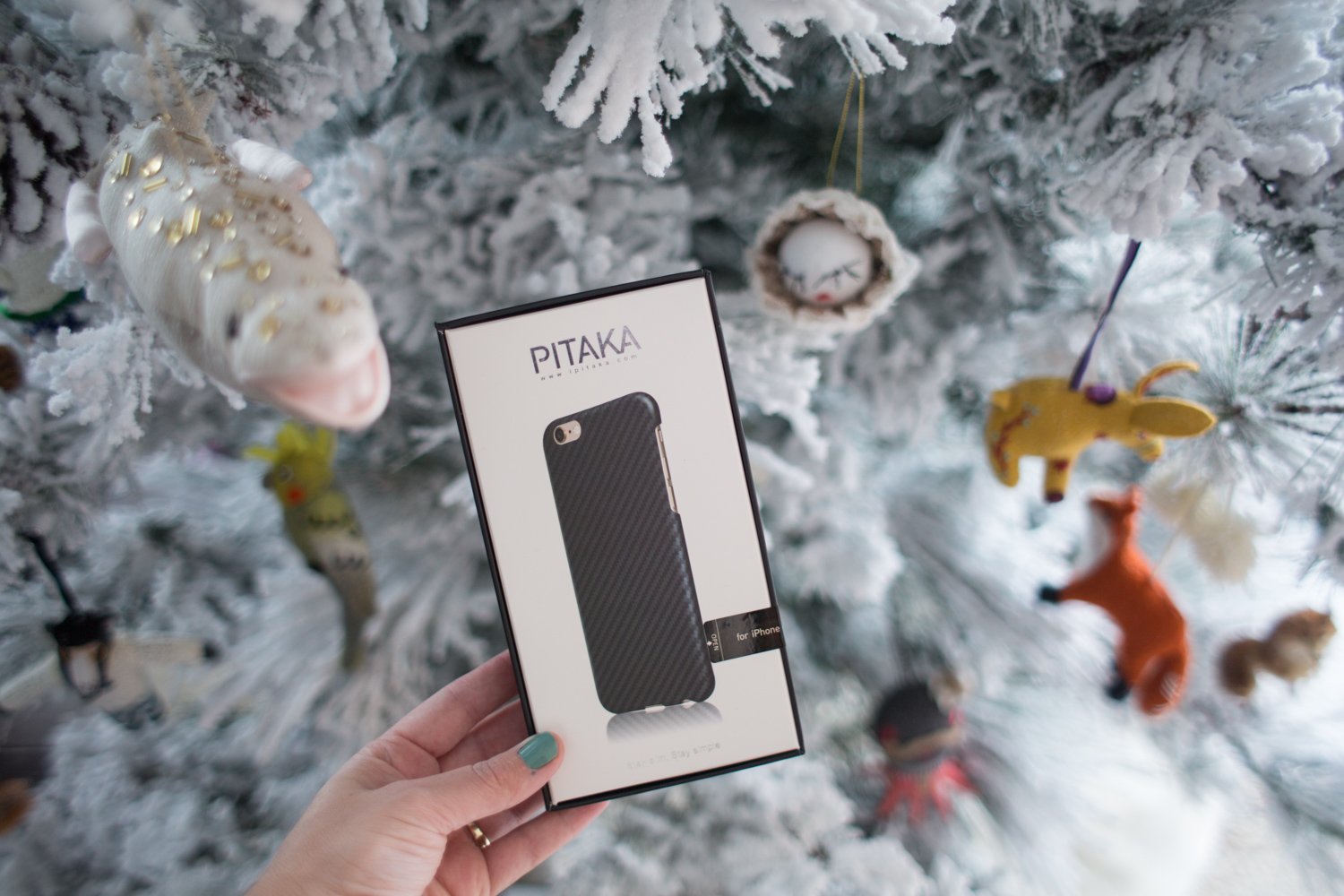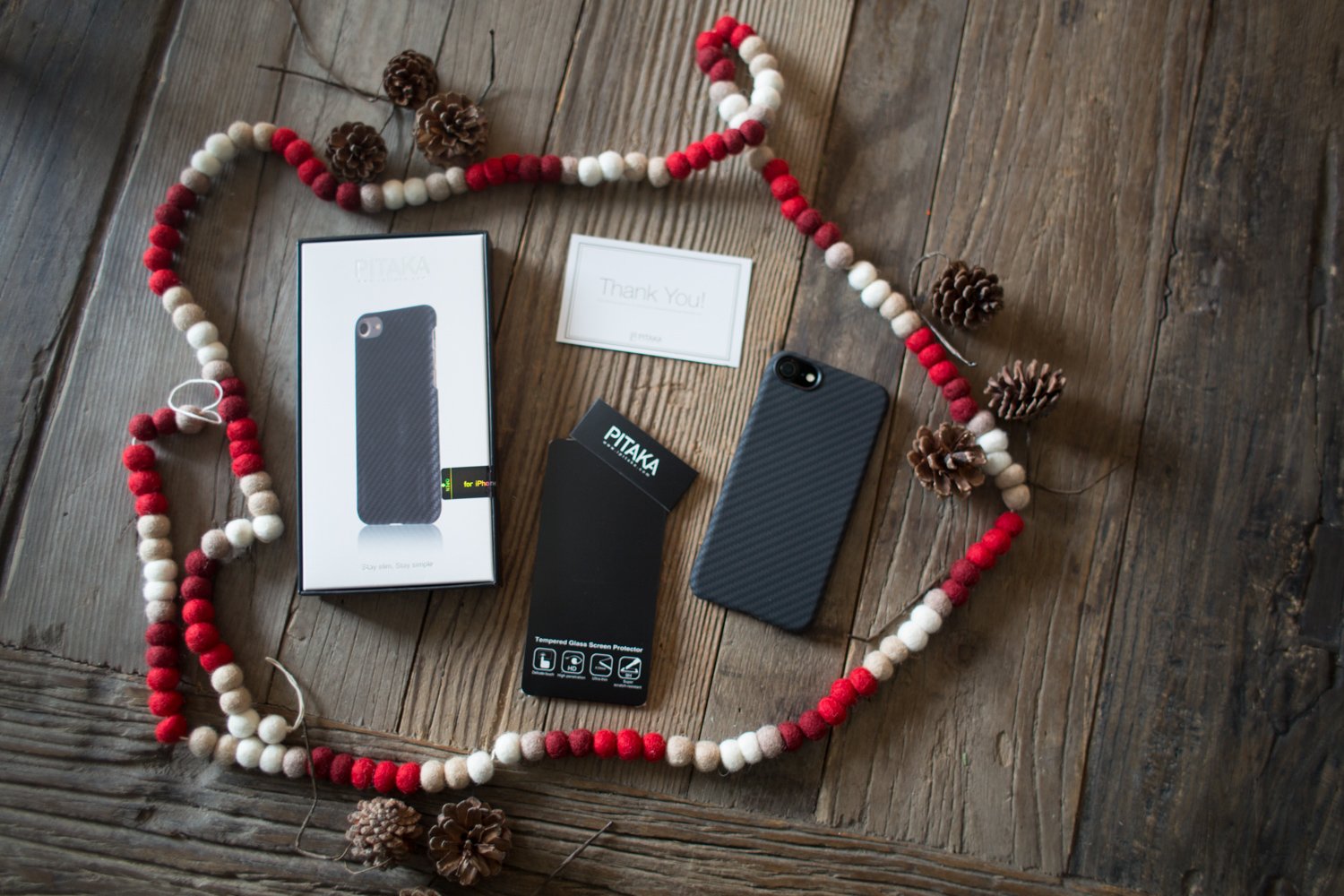 Craftsmanship was top notch and we also loved the cute packaging making for the perfect gift.  With free shipping worldwide, If you're looking for a great Christmas present, check out PITAKA!
PITAKA is offering kelseybang.com readers 20% off with code "kelseybang20%off" valid through Dec 25th, 2016 24:00pm EST
*Big thank you to PITAKA for sponsoring this post.  Sponsorships like these help make KelseyBang.com possible.  All opinions are our own.
date night
winter