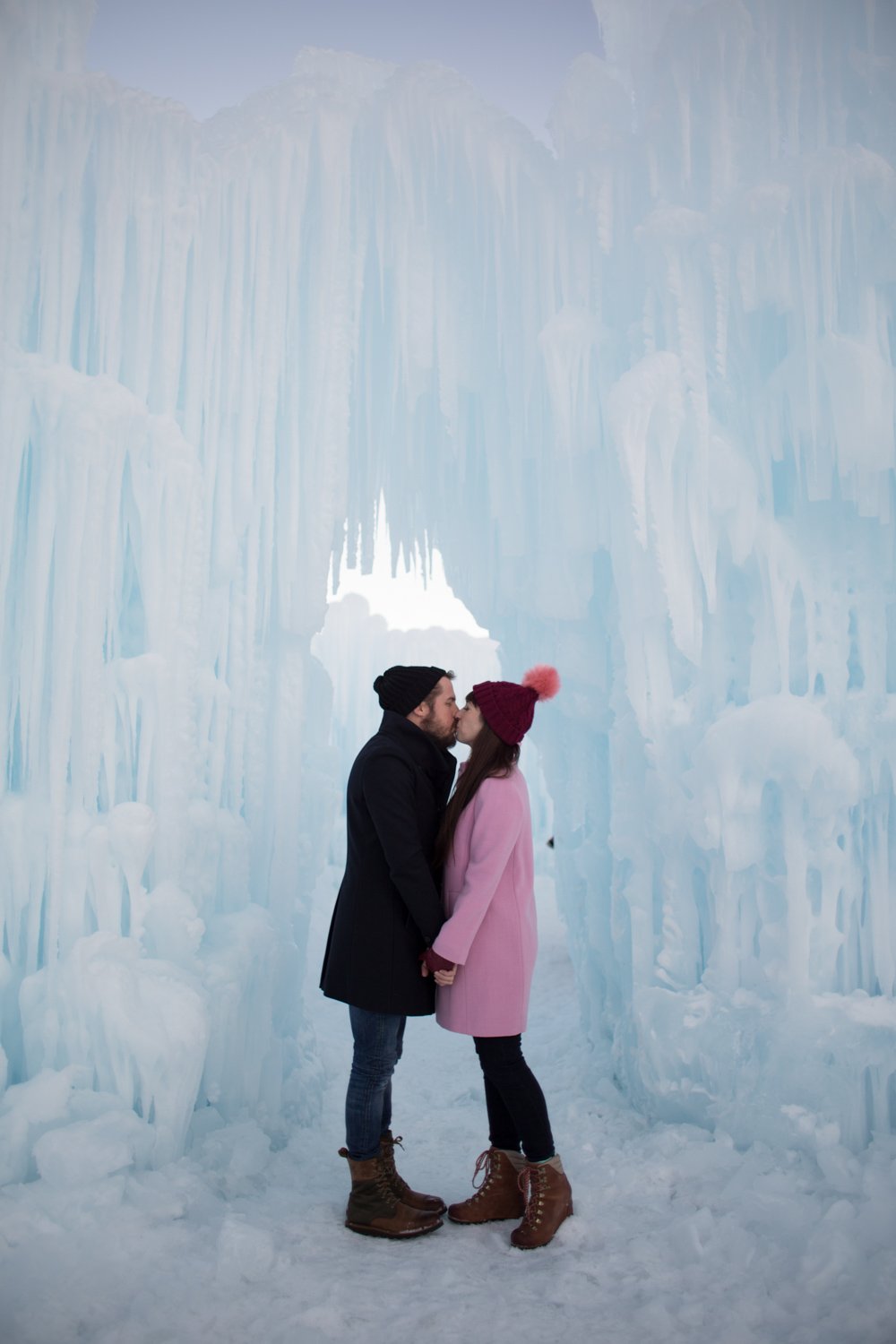 HIS LOOK
Beanie: Burton | Coat: All Saints | Sweater: Banana Republic | Jeans: All Saints | Boots: Sorel
HER LOOK
Bow Coat: Kate Spade | Beanie: Anthropologie | Shirt: Jcrew | Pants: DSTLD | Boots: Sorel | Lipstick: Mac-Sin | Gloves: Target
Ok, how cool are these Ice Castles?!?! Super awesome right!  We have been going to visit the Midway Ice Castles for the past few years, and it one of our all time favorite winter events!
If you can time it just right and get there around 5pm or so, its great because you can see everything in the day light and then the ice castles transitioning at night.  At night time there are tons of lights all around with music that are fun to see!  There are also ice slides, cookies/hot chocolate and treats!
If you get a chance to go visit someday, do it! It is pretty much like Elsa's Ice Castle 🙂  Thanks for stopping by today! Hope you have a wonderful one! P.S. if you want to see more of the ice castles, make sure to check out our vlog here.
Ice Castles
Kate Spade
Park City
Snow
The Great Outdoors
winter