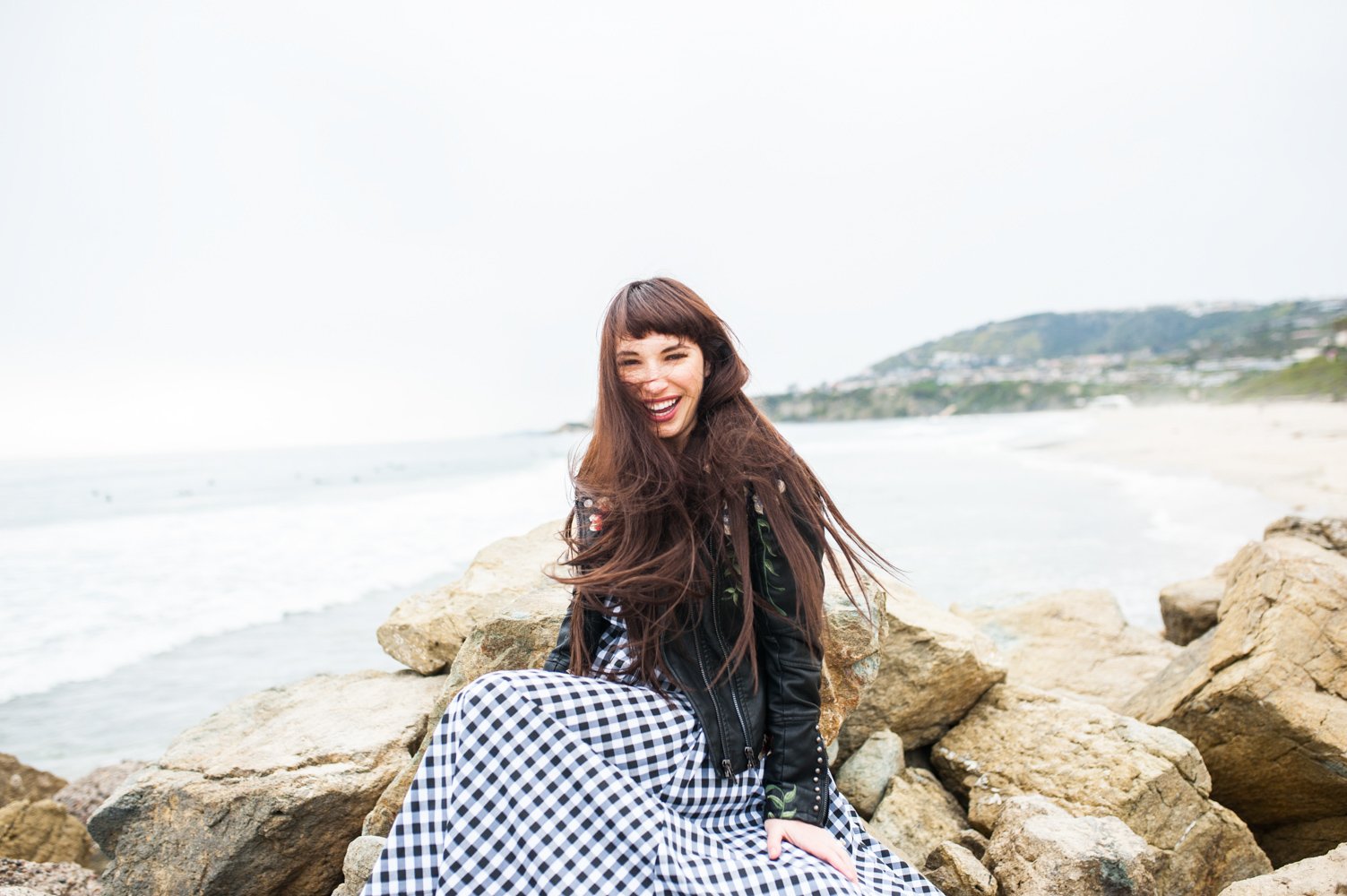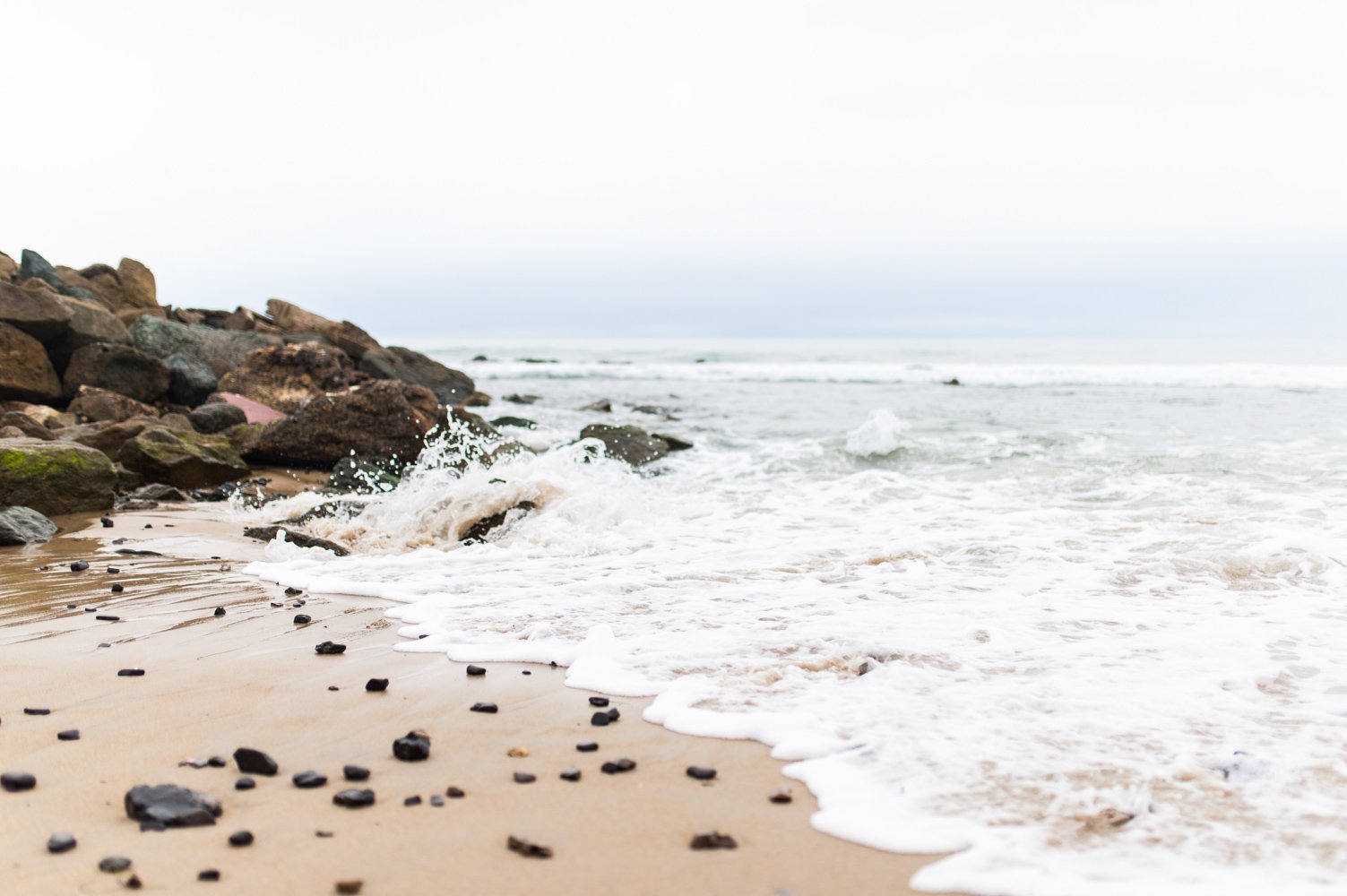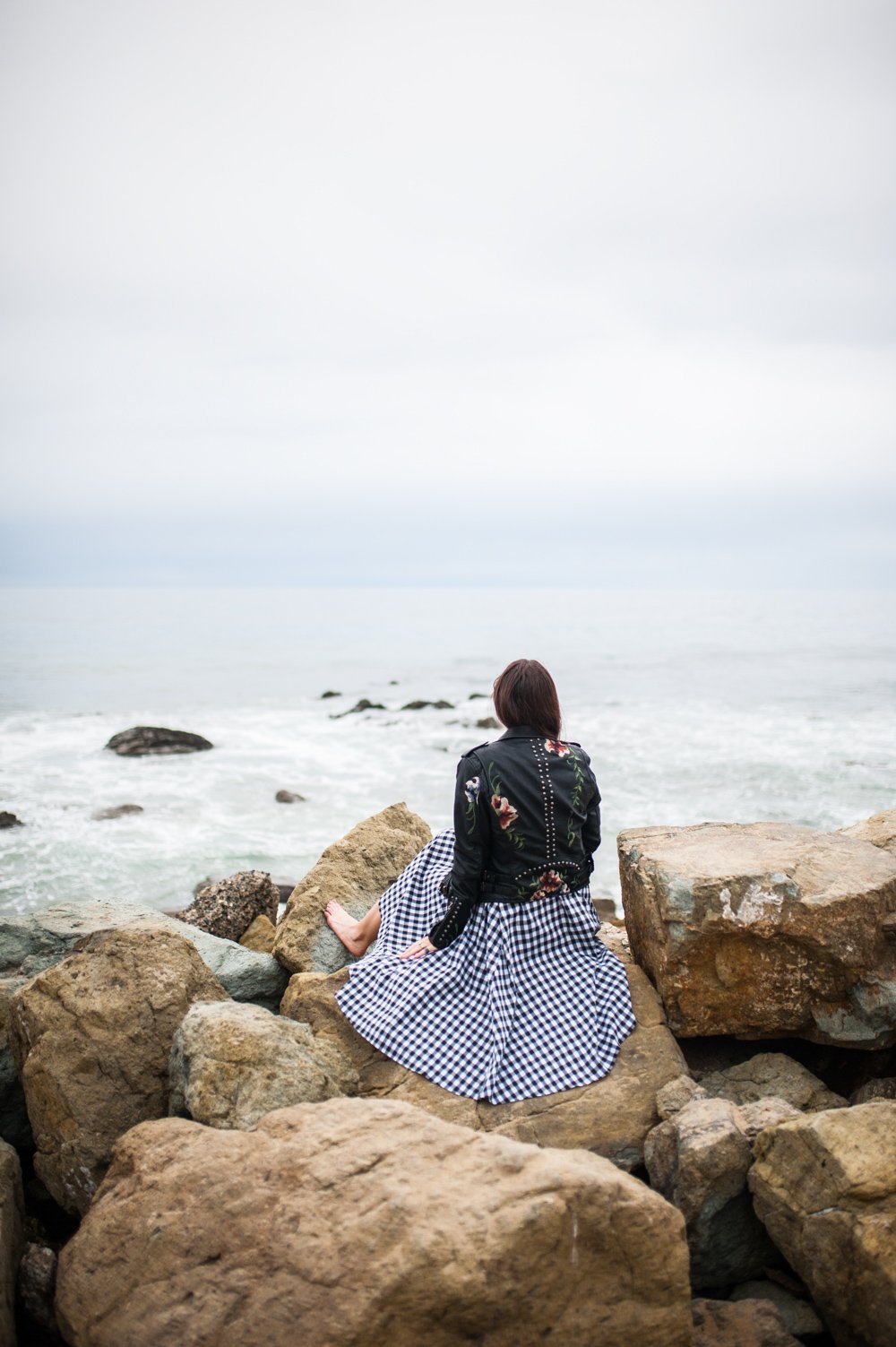 Photos by: Mckenzie Deakins
HER LOOK
Jacket: Blank NYC | Dress: Shabby Apple c/o | Backpack: LongChamp | Lipstick: Mac-Hot Chocolate

Growing up my dad and I would walk this beach looking for shells.  We would always climb over the rocks and it was my favorite!  He would always tell me how he was so amazed that a little 7 year old in flip flops was like a gazelle running around and hoping over all the rocks.  He would not only tell me this but he would tell his work associates and people we met.  I always felt so proud and beamed anytime he said anything even if it was something cheesy like he was proud of me for running around on some rocks.
My father was always so amazing and doing cute little compliments that always made me feel so special and important in his life.  That is one thing I hope I can do someday for our children is help them find confidence in the little things that help them build character and uniqueness.
I always love coming to this beach to relive some of my favorite memories with my dad.  He had a talent for finding shells and ones that were just perfect!  He has jars of all his shells on some of the shelves in my parents home.  Its fun to see them anytime I am around.
Do you have any favorite memories with your parents or loved ones?  Isn't it so fun to think back on those times 🙂 Thank you for stopping by today! Have a fantastic week!
The Beach Day Vlog
Beach
Spring