Today we are excited to share with you a wallpaper makeover project with Walls Need Love!  We have been able to do a few fun collaborations with them before and are excited to be able to share one more with you all!
BEFORE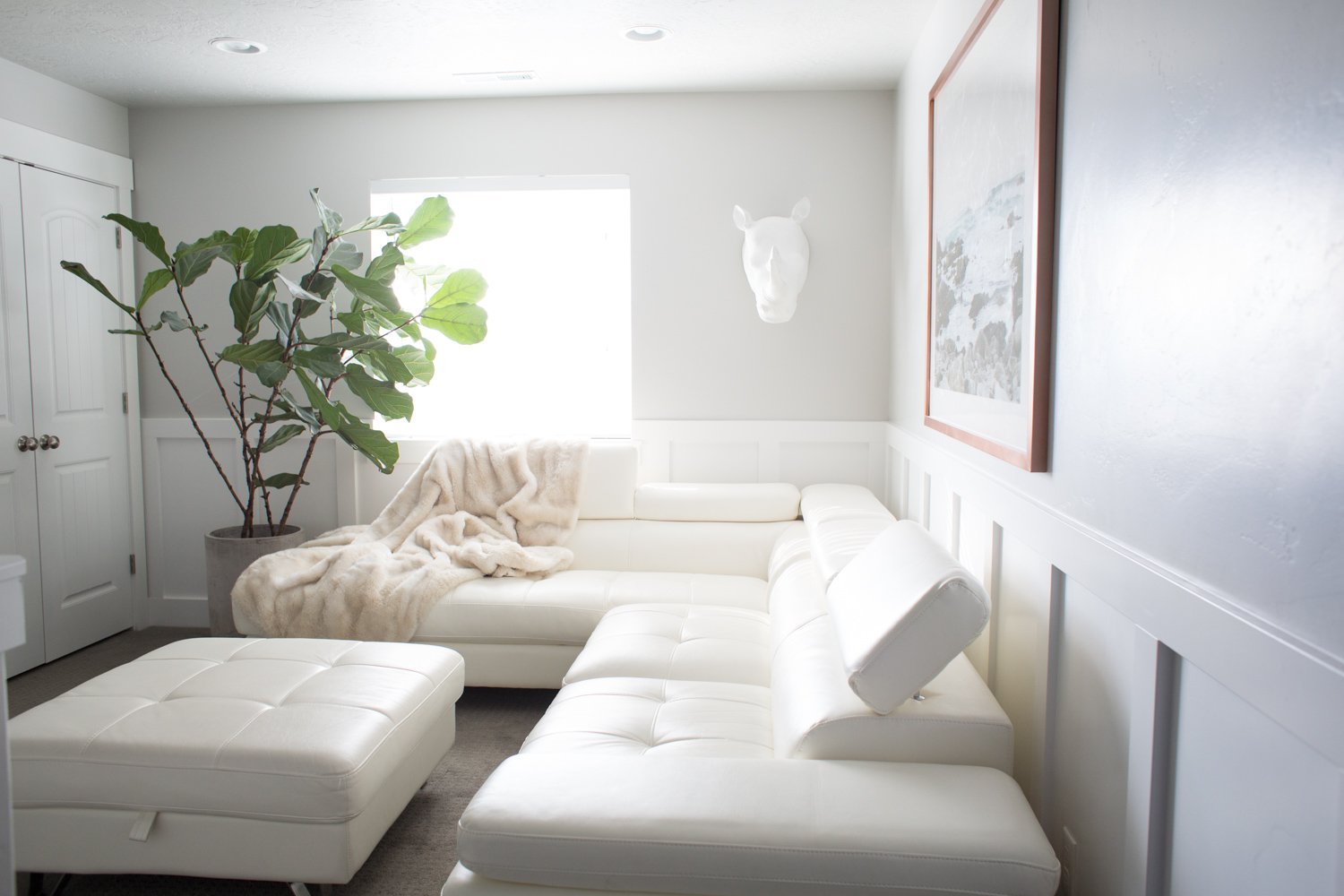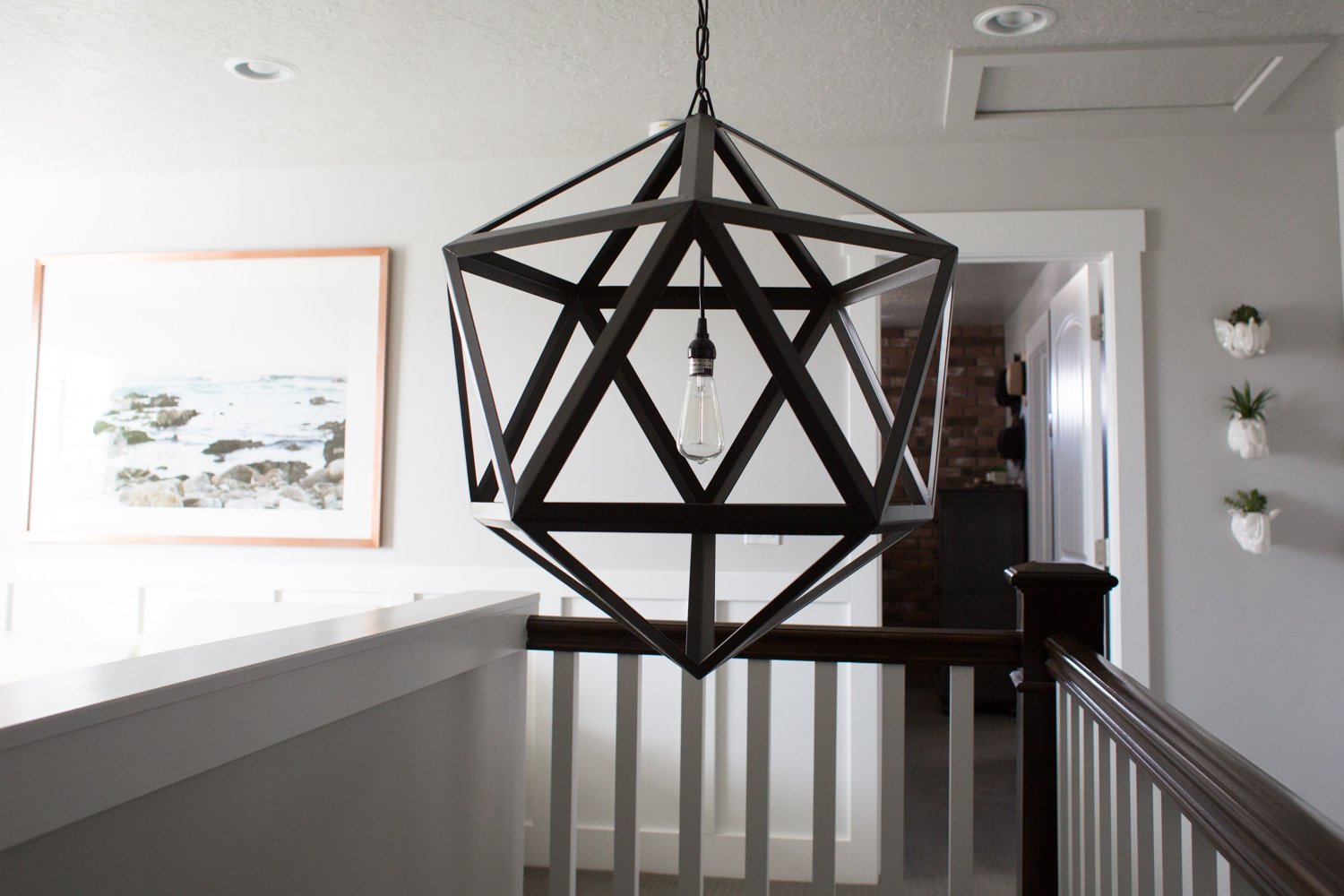 The wall for our master bedroom and loft connect.  We have been wanting to find something to make that wall flow a little better and feel more grand.  Trying out a few things, we were going to do a barn door but then realized there wouldn't be enough room between the couch and doorway.  Our minds kept trying to think of ideas, and then of course it hit… wallpaper!  When we saw this Pixel Diamond Wallpaper we knew this was the one!  We loved how neutral it was, but still made a statement at the same time!
AFTER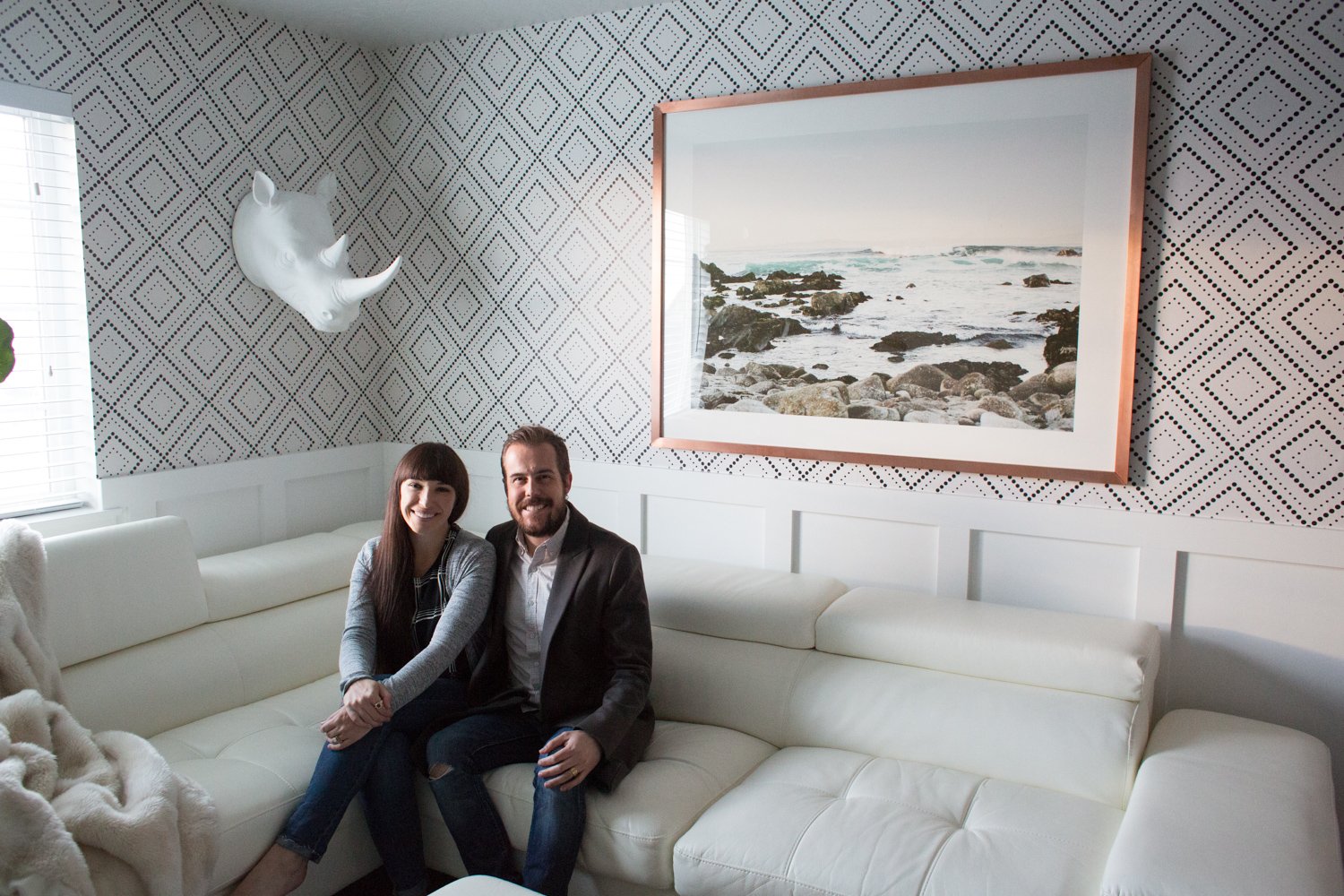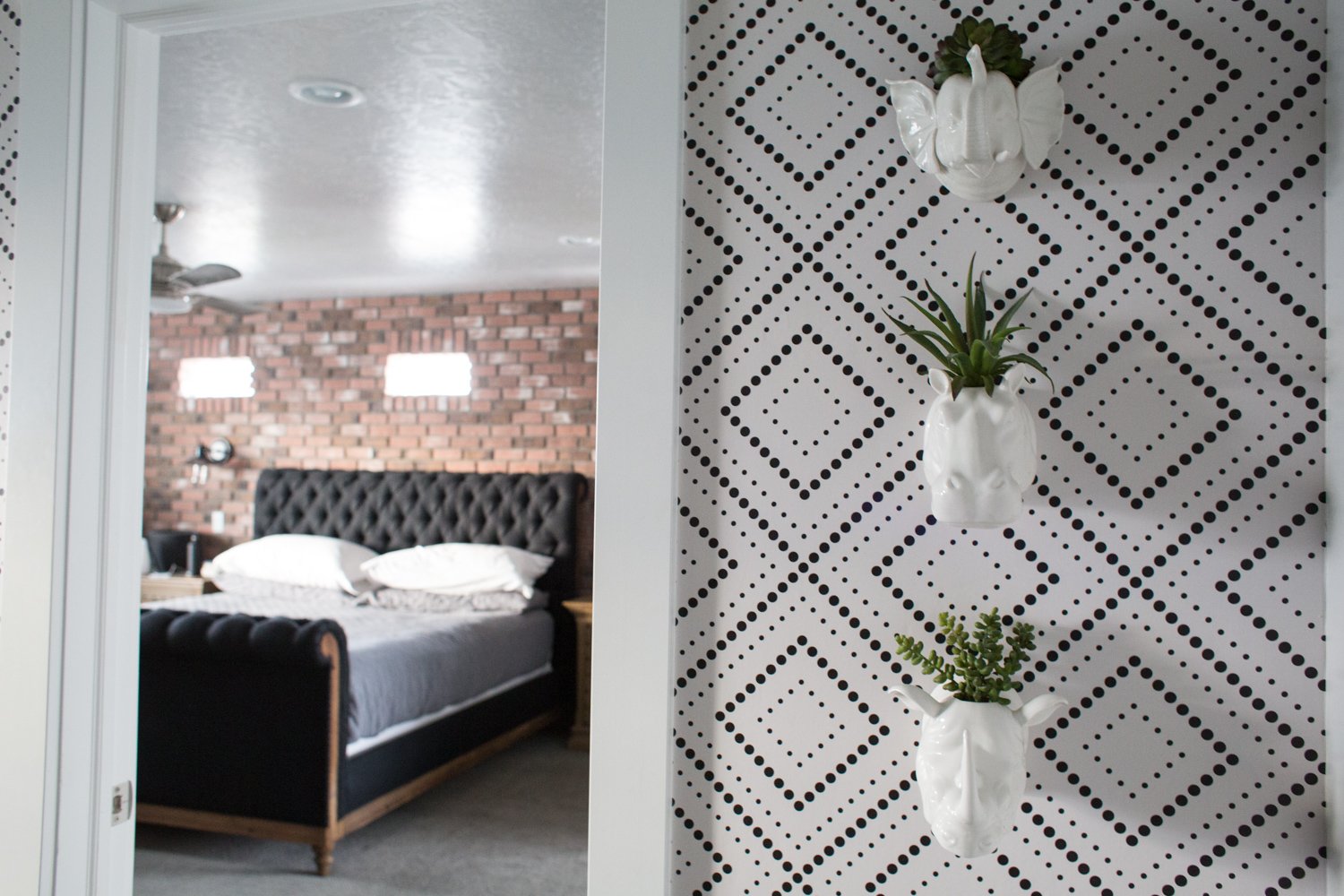 What do you think of the final results?!  We have been loving it!  It really added a fun vibe to the room!  Everytime I walk by this room, it makes me so happy!
Jake once again and was awesome and put up all the wallpaper by himself!  It is really cool how if you need to, you can be a one man band on this wallpaper!
Walls Need Love is offering 25% orders of $30 or more using code "NOVMAKEOVER" till December 13th.  This is an awesome deal! If you are wanting to spice up your home for the holidays or treat yourself to something fun…this is it!  It is fun and simple to do and the perfect touch to update your home before company comes in town for the holidays!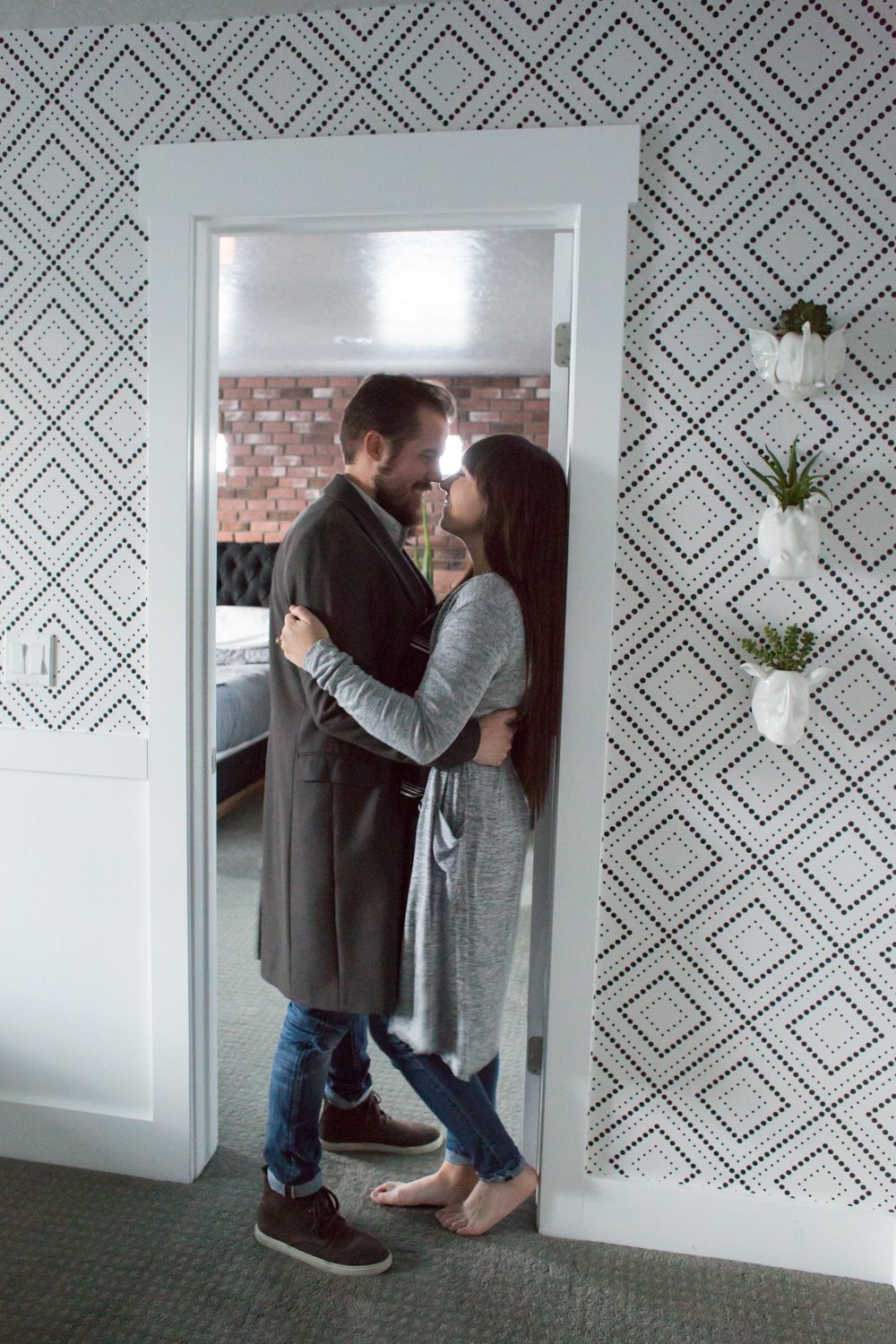 Thank you for stopping by today!  To see more wallpaper fun check out our Pantry Room, Bathroom and Mudroom Makeovers with Walls Need Love.  Have a wonderful week!
***Thank you Walls Need Love for sponsoring this post and making our home look cute!
Home
Home Decor