Bike Ride To Sinks Canyon
One of our favorite things we got to do on our trip to Wyoming was go on a bike ride in Lander to Sinks Canyon State Park.  It was such a beautiful bike ride, and the nice thing is it is a short ride too so you can still have the day after your ride to do whatever you want!  The ride up was about 7 miles of a slight incline.  We are super out of shape, and still had a blast! I would totally do it again!  Make sure to pack water with you though because the altitude it higher here, and you may need more water than you normally do!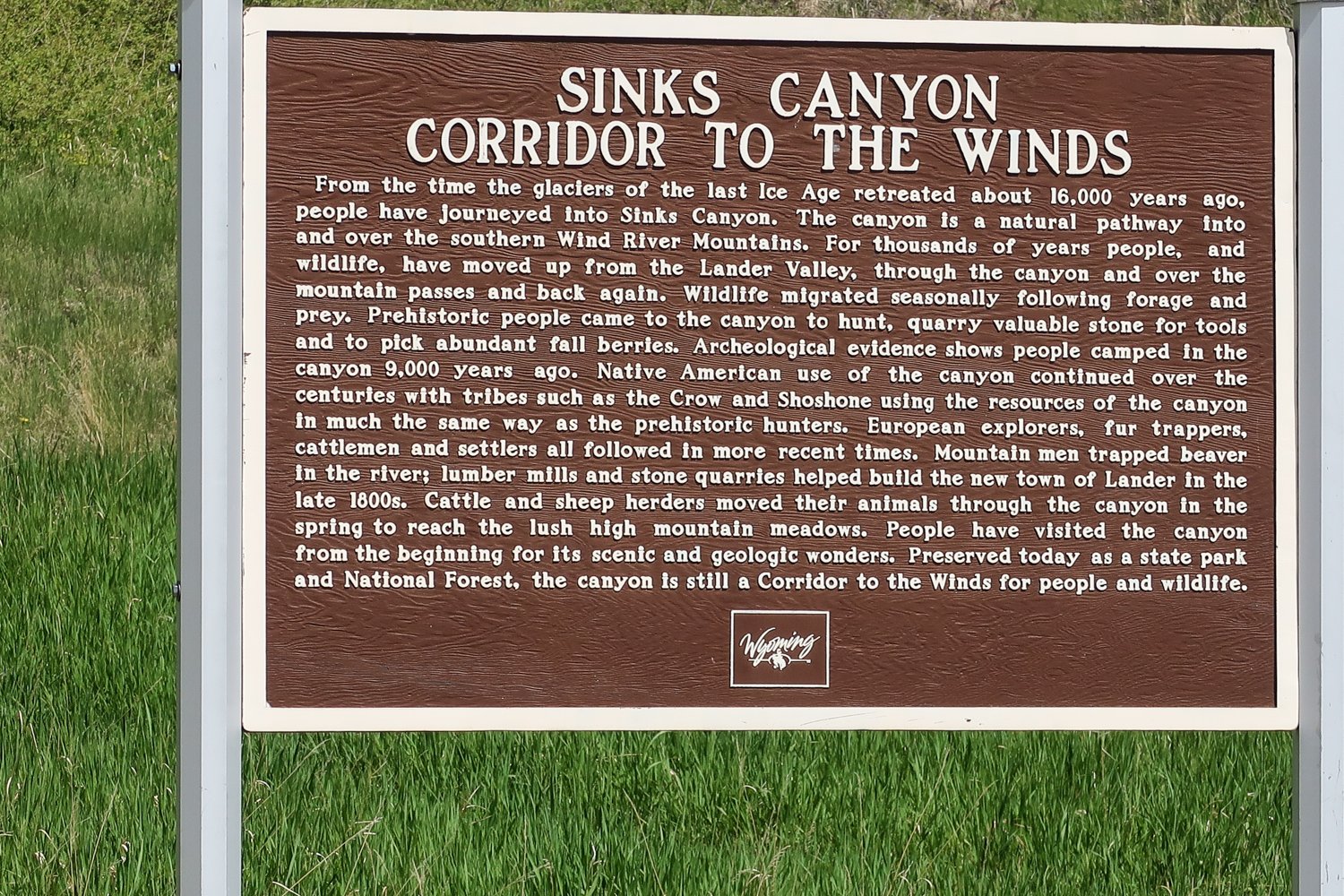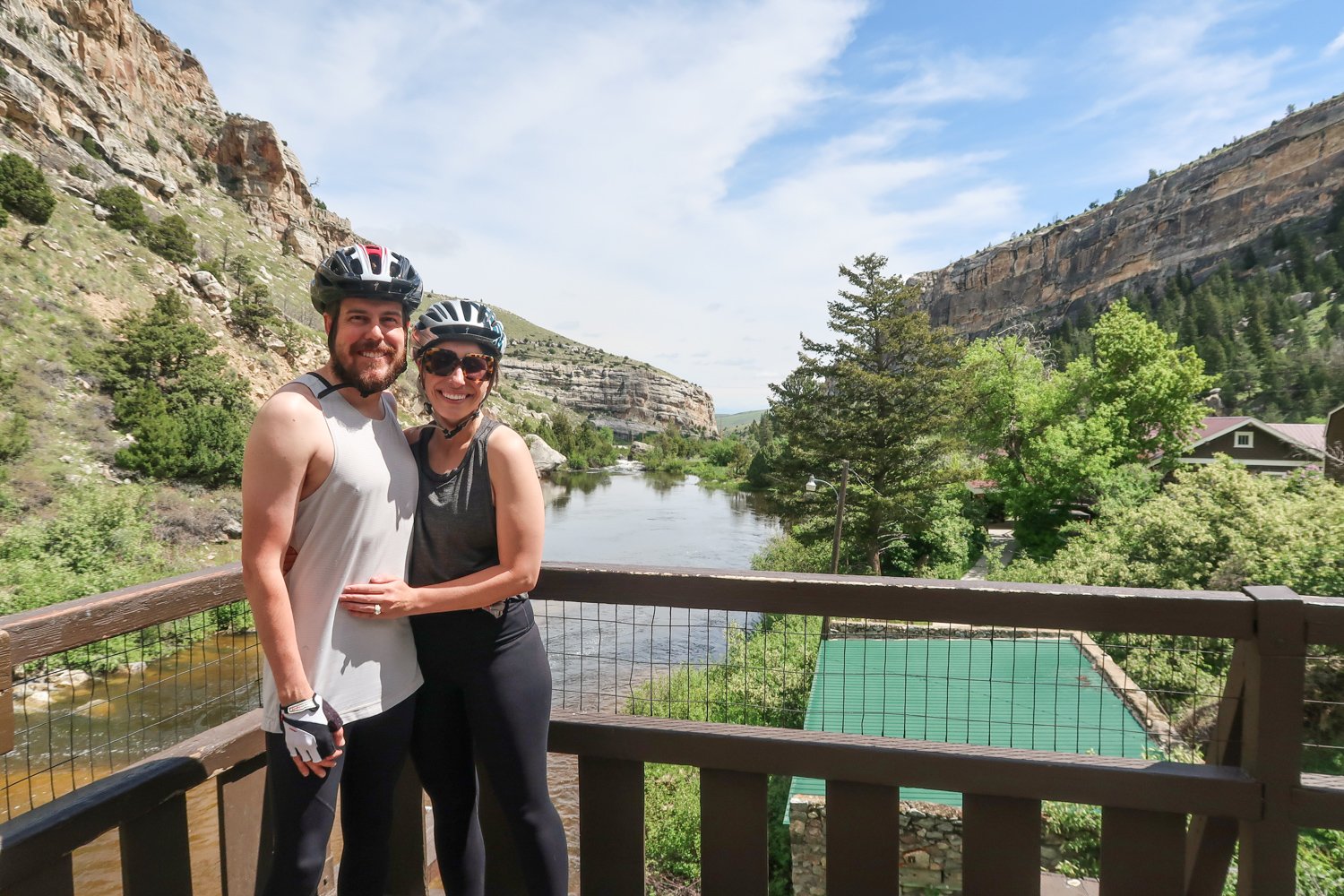 One of the first pullover spots up Sinks Canyon is a great overlook area where you can see tons of Trout and feed them!  There are vending machines that have fish food in them for a quarter.  Bring a few quarters because it is super fun to toss food into the water and see the fish go after it.   After grab your camera and take a few photos of the Rise/Popo Agie River!  It is such a gorgeous area!
This is the "Sinks' where the river vanishes underground near the mouth of the canyon.  We were there end of May when the water is super high.  Later in the year it looks a bit diffrent, so it would be fun to see again at another time of year.
If you are into rock  climbing or bouldering, make sure to keep heading up the canyon for another fun adventure!  Sinks Canyon is actually known for its rock climbing year around, so it would be worth checking out!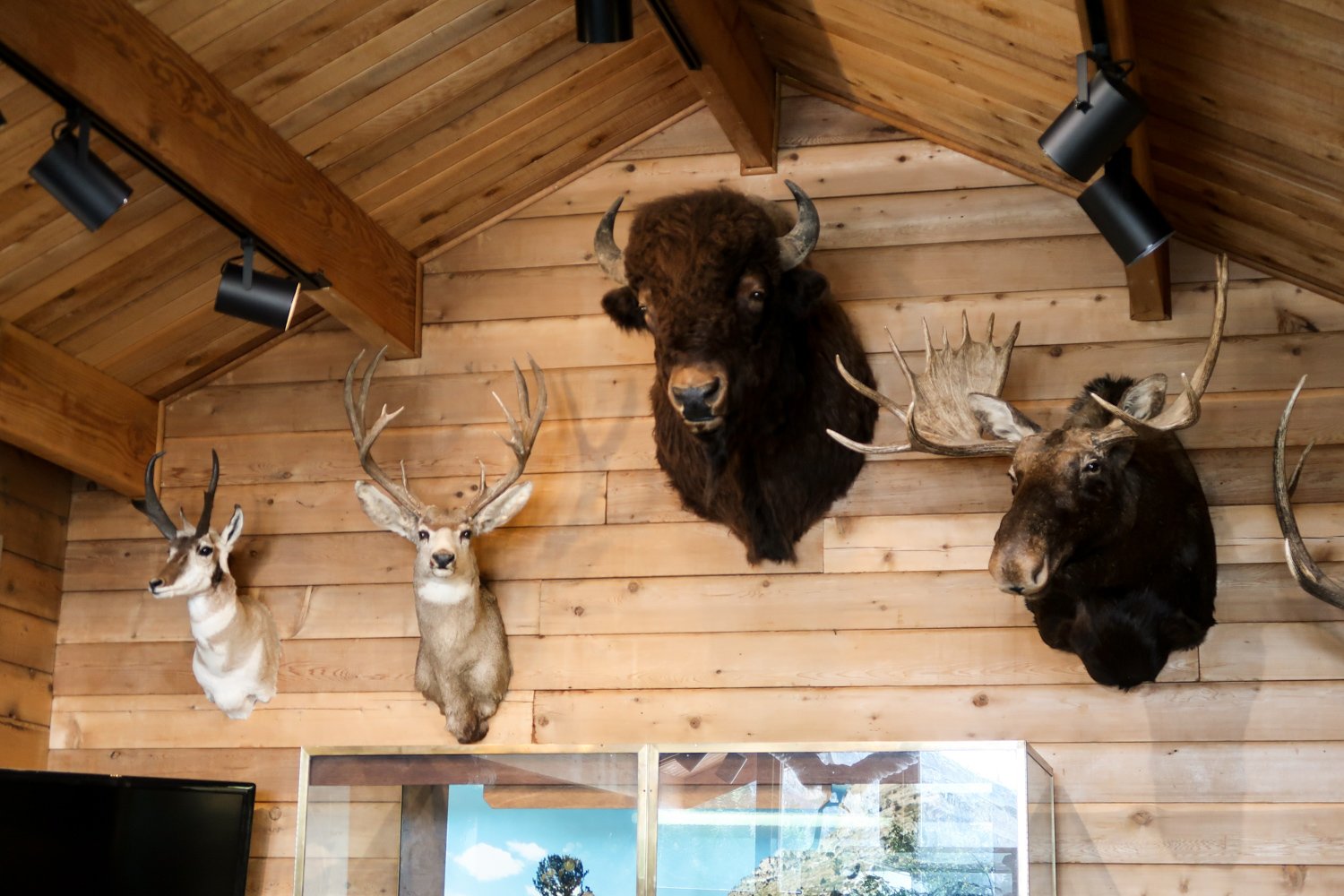 At the Sinks overlook area there is a cute museum area that you could explore.  It shares more in-depth about the area, the type of animals you can spot, wildflowers and trees you can find, how the sinks were formed, etc.  My favorite was all the cool animal taxidermy.  There is even a little gift shop in there too that has fun goodies you can purchase!  Of course I went straight for the cute stuffed animals 🙂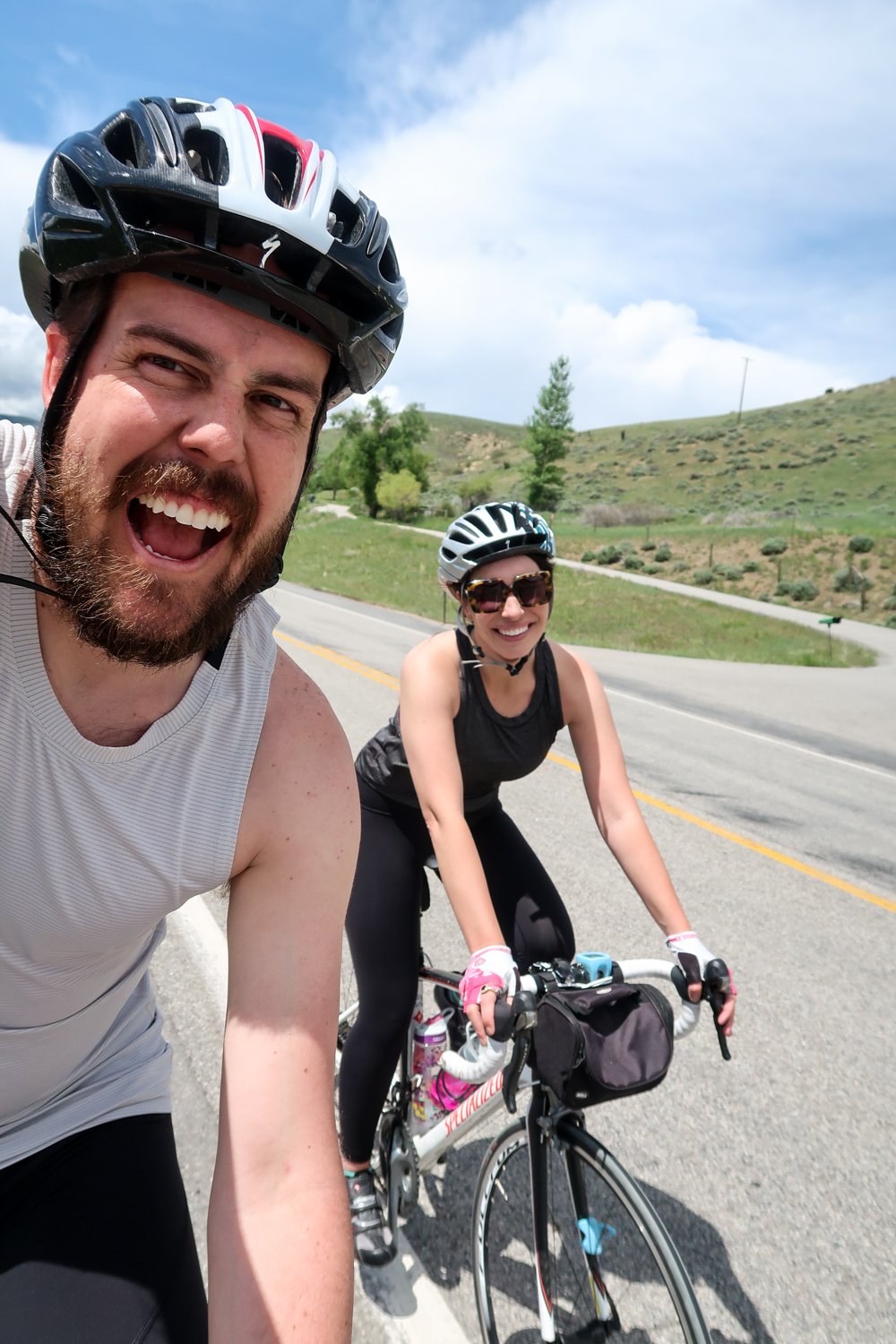 It's All Downhill From Here
When you ride up to the sinks there is a slight incline on the ride up!  When you come down hill it is so much fun because you get to go fast!  We were cruising at 30+mph coming down and I LOVED IT!  Down hills are my fav, I always want to go faster and faster……and FASTER!
Gannett Grill
After our ride we headed to Gannett Grill for a tasty lunch!  The ambience is super neat there and they have a lot of indoor as well as outdoor seating!  Lots of vintage memorabilia, brick walls, neon signs and more.  Gannet Grill is located down town, so its super easy to get to!  You can ride your bike directly there from Sinks Canyon.
Everything we tried at Gannett Grill we really liked! You can get anything from pizza, chicken wings, salads, to pretty much whatever you could desire!
If you are ever driving through Wyoming, make sure to add Lander to your destination list! It's such a fun town to visit!  Thanks for stopping by today, for more fun in Wyoming you can check out our other Wyoming blog posts here, or video diaries here. Have a great day!
Fitness
National Parks
Summer
Wind River Country