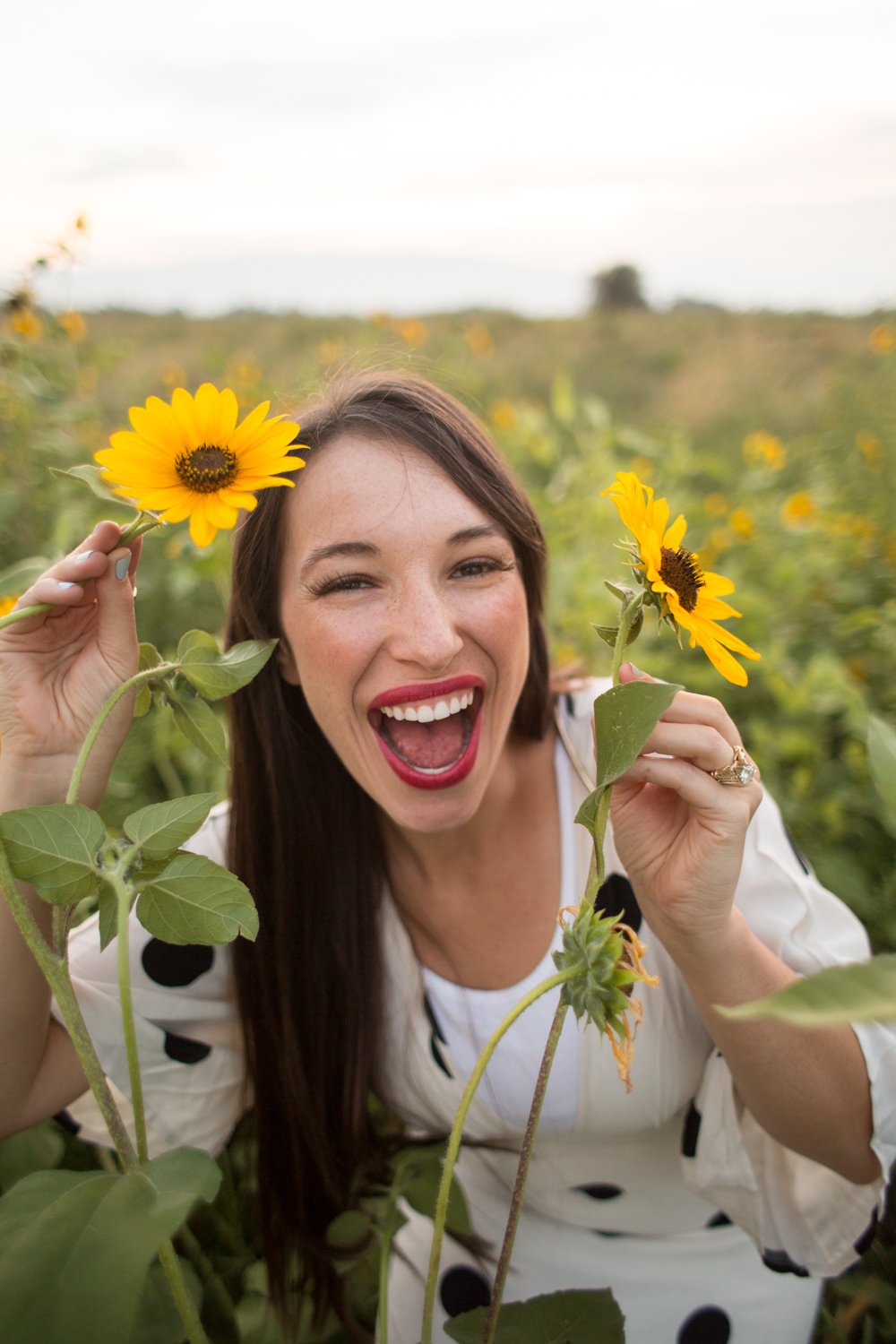 Something I learned really early in life from my father is that life should be happy and fun! Yes times can be hard, yes there are some really unhappy days…ok lets get real.. unhappy weeks, but in general life should be happy!
These beautiful flower fields inspired us on todays topic of happiness! Don't yellow flower fields just scream HAPPY!??!! None of these ideas we are sharing below are mind blowing, or things you have not already heard. But these things are important, worth sharing and revisiting because each of our happiness is so important! So today we are going to share a 10 ways to find happiness in our everyday lives!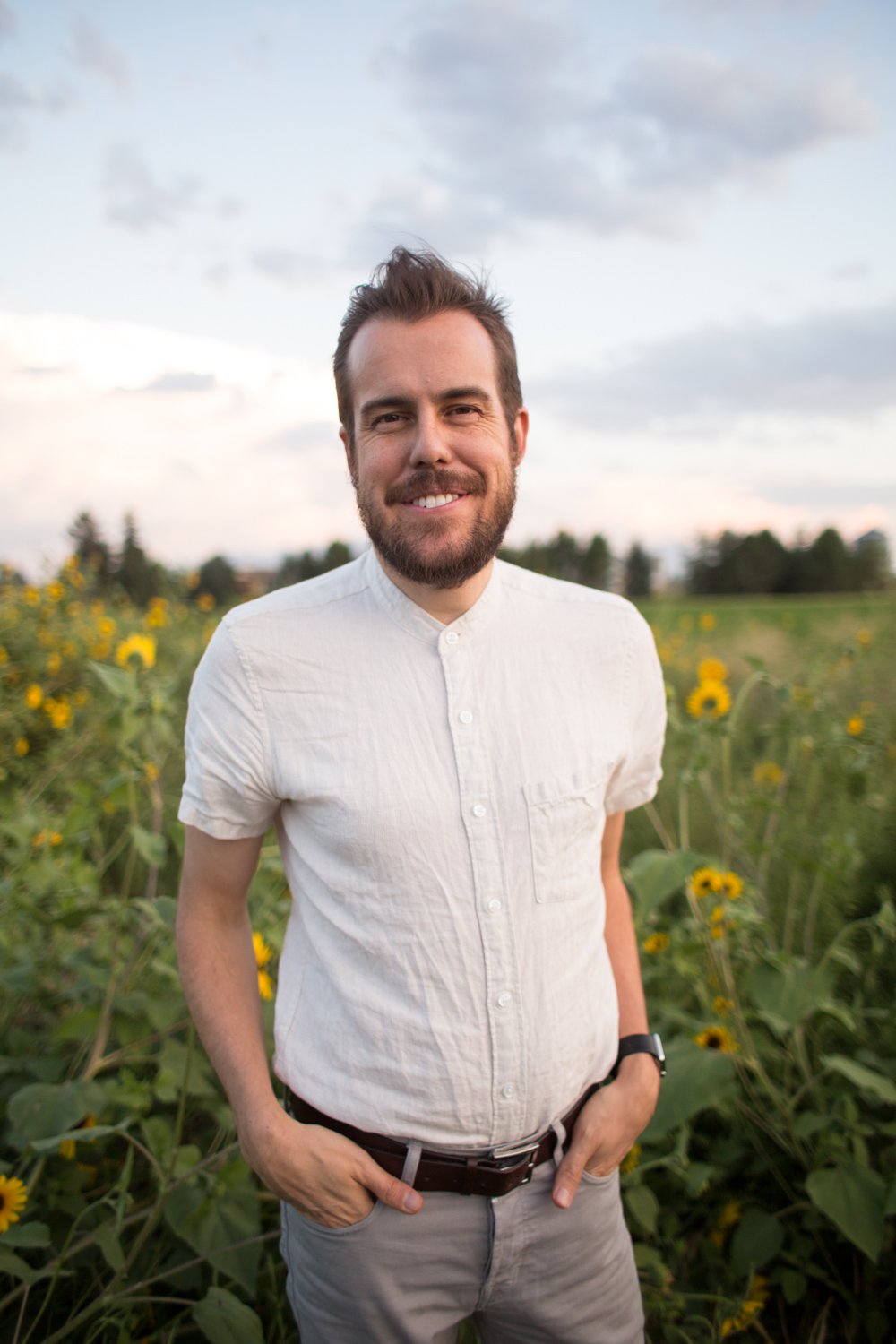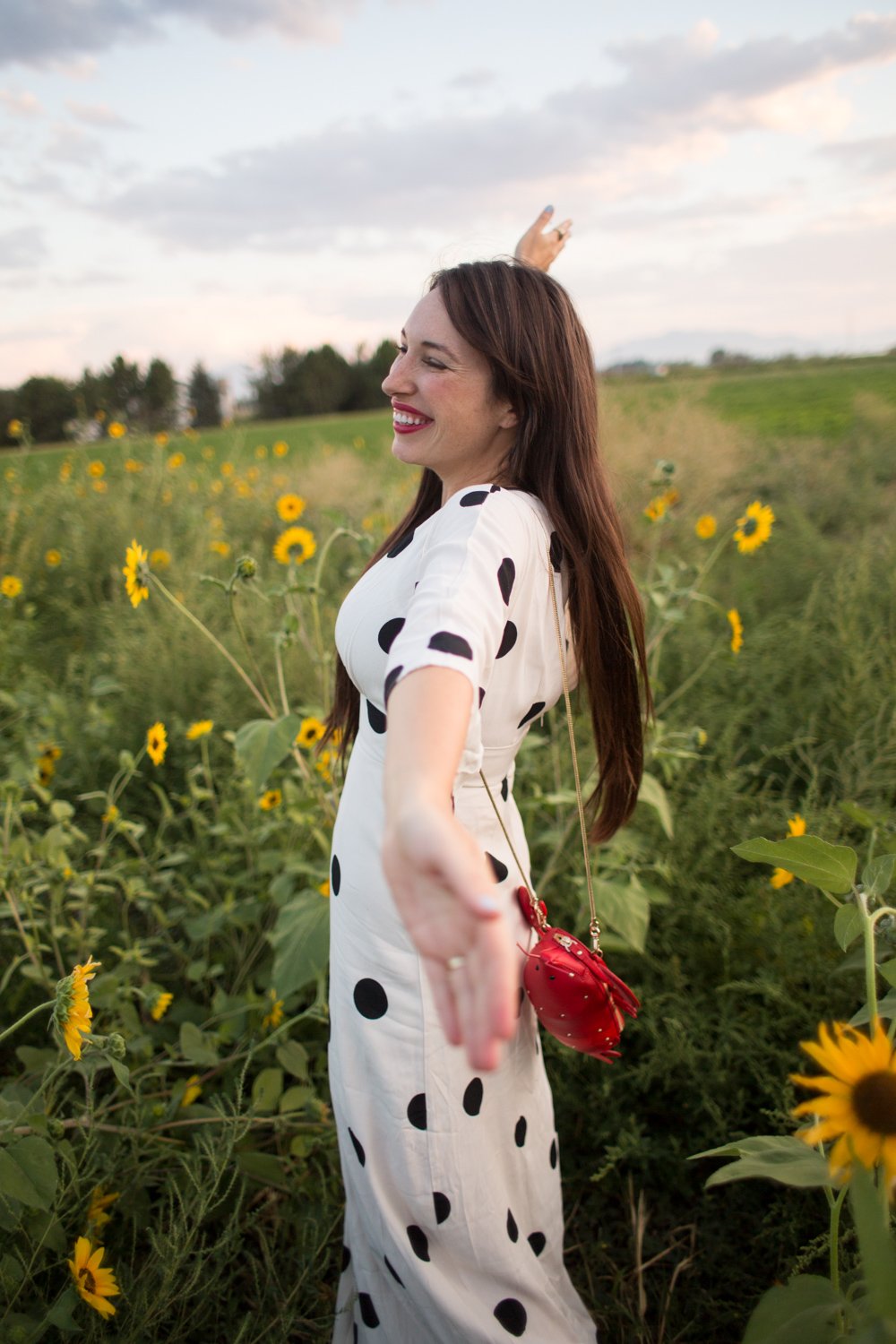 10 Ways to Find Happiness in Our Everyday Lives
Compliment someone. This is something my parents taught me in life and I am so grateful for. They told me anytime you see anyone whether you know them or not, think of something nice about them and then say it. I have gotten out of the habit of saying compliments out loud and have to remind myself of this often. Think kindly of others and then speak it. This is something that takes effort and practice but will always leave you feeling awesome!
Serve others. This can be as small as a smile, or waving hello to someone. For some, that can be a really hard thing to do, but it makes all the difference in not only their day, someone else's too! You could send a text to a friend, or write a note! (Who doesn't love snail mail?!?!) Take what you are good at and share it with others! If you are awesome at making cookies, make a few extras to share with your neighbors or friends. Think about things you are already do everyday, and how you can share that with others!
Get outside! Nature can be amazing place! Go for a walk, stretch in some grass, sit on your front porch, eat dinner outside, go for a bike ride, etc. I forget how uplifting nature can be! When I am feeling overwhelmed, or have a million things on my plate, sometimes I just need to step outside, take a breather and then come back to work.
Live in the moment. Things do not need to be perfect, loosen up! Ok I admit it…this one is hard for me! I work on it often! I often have a picture in my head how I want things to turn out, or how they "should" be. It can be frustrating when things don't turn out how you want. I have found in those moments if I loosen up, and go with the flow things can turn out even better than imagined.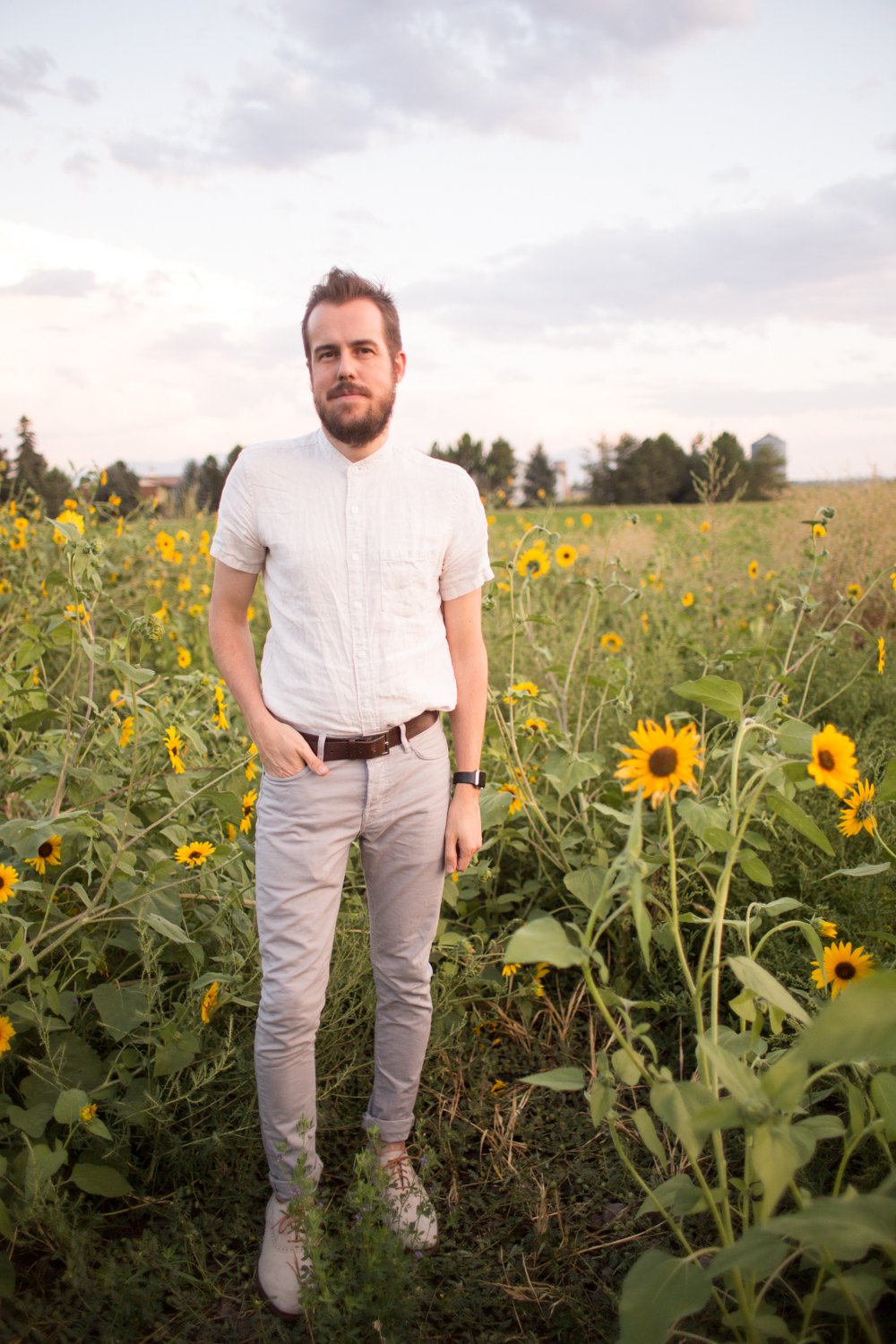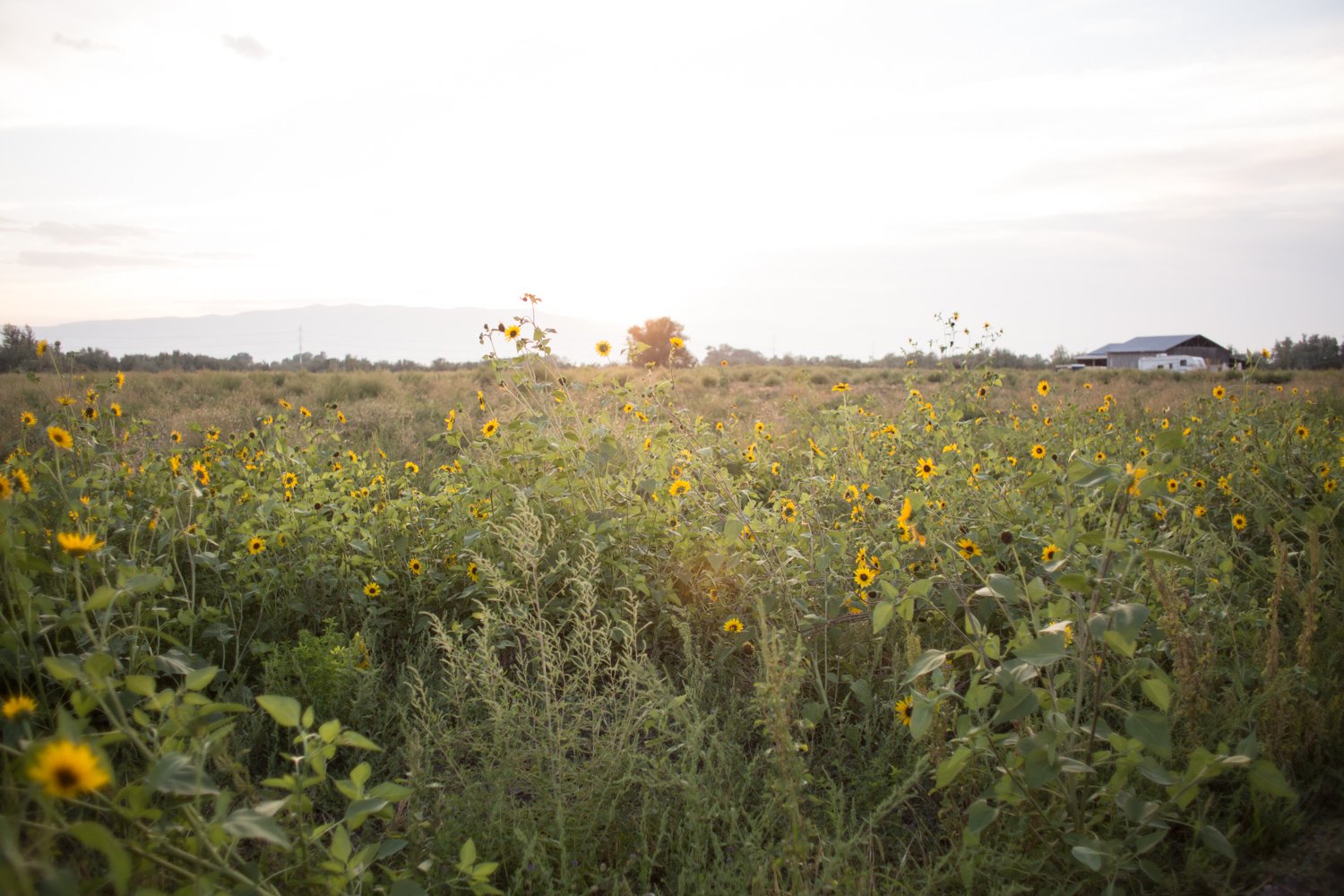 Surround your self with positivity! Do you have quotes or pictures that you love?! Print them out and hang them where you will see them everyday! Pick to be around people that uplift you and motivate you! This can be a tuff one, but as much as you can fill your life with things that genuinely make you happy and inspire you.
Fill your soul with motivational books. I have never been much of a reader, but these past few months I have gone through a new book about every 2 weeks! Audible has changed my life! I had no idea I would LOVE self help books, but they are fantastic! Find books on topics you are interested in learning about and get to reading or listening. I will listen to my books while I water flowers, make lunch, laundry, driving the car, anytime I can find a second to spare!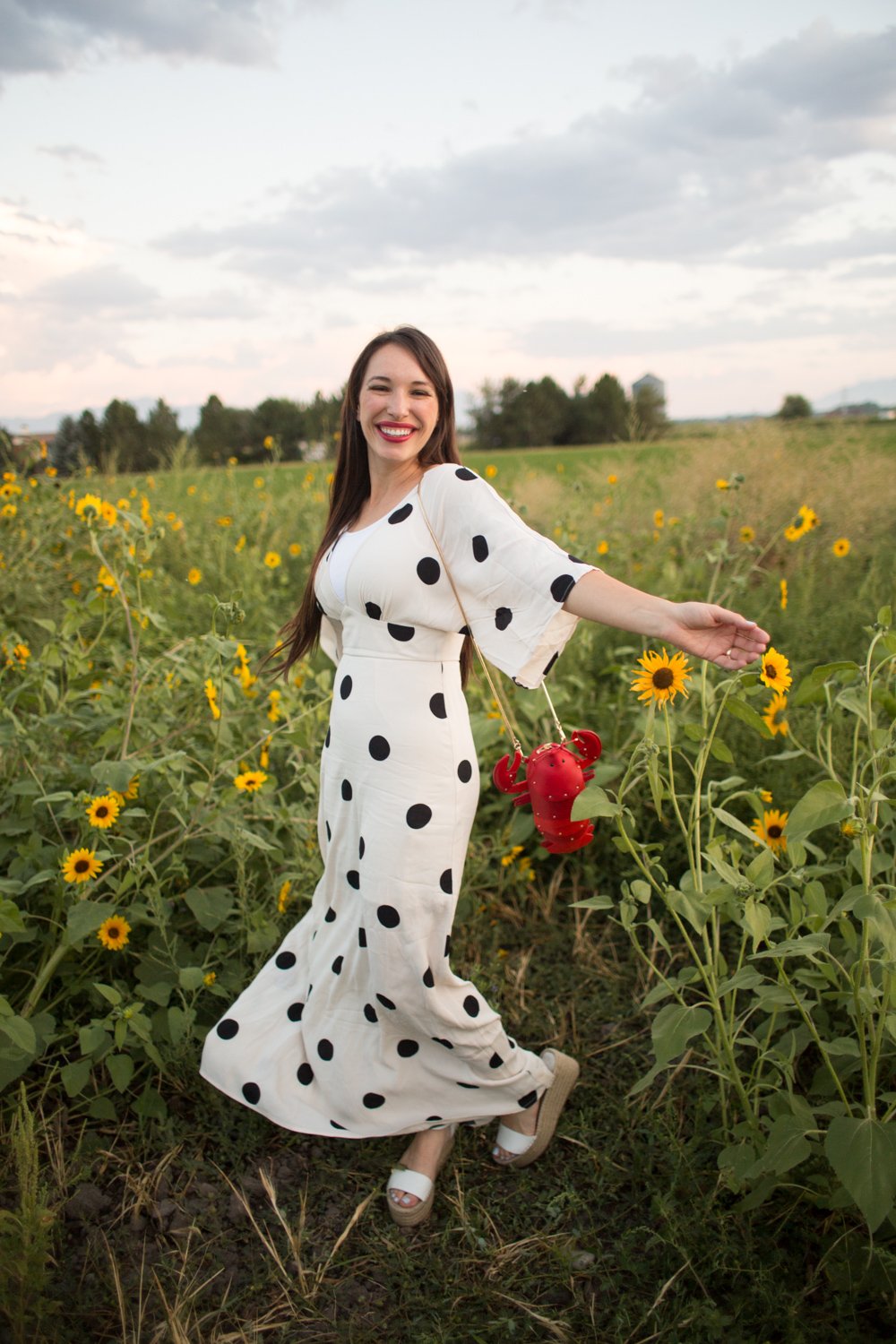 Look to God. This is a topic I don't talk about often, but is so important to us, that Jake and I should talk about it more! It's important to connect everyday with your beliefs! Whether you believe in God, the Universe, or what ever it is, take time to connect and find your happiness. Saying my prayers and reading my scriptures every day helps with this! I always remember that God has my back. He wants the best for me in life and he loves me. And guess what?!!? He feels the same about you! He loves every single one of us, and wants the very best for us! If you need help, or are struggling and want to be happy, He wants that for you. There is power in asking Him for help everyday!
Perspective! When we took the picture of the yellow flowers in front of my eyes, it really reminded me of what "lens" do we look through life with. I don't know about you guys but when I am looking for negative things, or I am upset, it just seems to spiral down. When I focus of the positive, things seem to get better and better. Sometimes we just need to stop for a second, put some flowers in front of our eyes and get a new perspective 🙂
Gratitude journal. Anyone else have one of these?!?! Studies have shown by writing down 1-2 things a day that went well, can be really uplifting! My sister started doing a gratitude journal and I saw the awesome effects it was having on her so I decided to do one too. My sister has always been a positive/happy person, but she just seemed more happy (If that was even possible) and motivated about life! Jake and I have our journals by our bed stands and before we go to bed, write down a few things that went well that day that we are grateful for! I like to use a 5 year journal for this. Here is the one I have, and Jake has.
Breathe and take time for you. This is the last one I wanted to share with you all! You are important, and you matter. Take time to breathe, and relax. This might not be something big, but find something that is just for you. If that is hiding in your closet and taking a quick breather, meditation, watching a funny dog video on YouTube everyday, dancing in the kitchen while you make dinner, whatever it is…go for it! It is important to take time for you!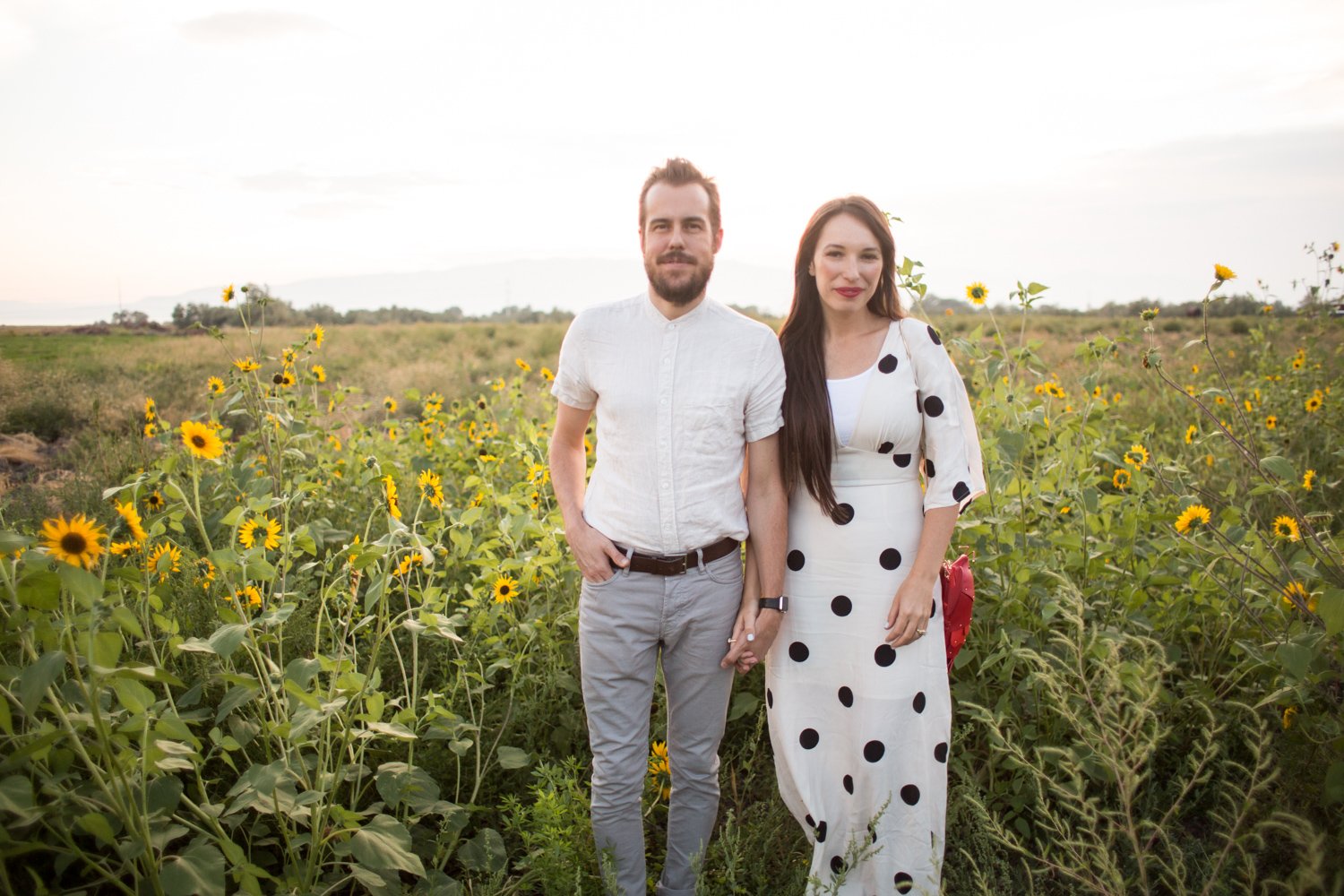 HER LOOK
Dress: Forever 21 (Only $27) | Shoes: Vince | Lobster Purse: Kate Spade | Lipstick: Red Crimson
HIS LOOK
Shirt: Jcrew | Pants: All Saints | Belt: Banana Republic | Shoes: Cole Haan

I just wanted to take a moment and express my gratitude for each of you! Blogging has been such a fun journey for Jake and I. It has pushed us to grow and learn more than I ever thought! Thank you all for coming along with us on the journey. This blog has been a place of happiness for Jake and I and we hope when you come here you are able to feel that love and happiness.
We love you, we think you are amazing, and we hope you have the best day ever! Do you have ways you find happiness everyday? We would love to hear your ideas in the comments below! Thanks for stopping by today!
Dresses
Fun Handbags
Kate Spade
Polka Dots
Summer