We Are Starting IVF
Hi Friends! Jake and I have some exciting news to share with you all today! We are currently in the process of our first round of In Vitro Fertilization (IVF). I say first because I have no idea where this journey will lead us! Of course we have our fingers crossed the first time will be the charm, but you never know in this process. We are pushing forward and hoping for the best! Secretly, we are really hoping for multiples! Triplets please!!!
If you follow us on our YouTube channel, you may have already seen this announcement, but we knew in a blog we could be more detailed about our journey and our infertility adventures. We have already had a lot of questions from friends on social media and so we wanted to be able to have our blog as a resource for anyone else going through infertility. Each family's journey to having children is so different. We hope that if you are going through this journey too you will be able to know you are not alone and that you've got this! To those of you that are not going through IVF, you most likely know someone who is. We hope these posts will inspire you on how to support loved ones dealing with infertility.

This process has made me extremely grateful for Jake and how close it has brought us together. When I heard others say that IVF is stressful, I always felt empathetic towards them, but now I really get it! It is stressful and exciting all at the same time 🙂 The best part though?!? We know we are getting one step closer to our family and so that makes us really happy! And by happy, I mean really happy!
We also just wanted to say a big thank you to for all your love and support! As we have opened up about infertility, we have felt such a tremendous outpouring of love and support. Many have said they would keep us in their prayers and we have felt them and needed them. Thank you so much! Your love and support has really lifted us and strengthened us during this exciting journey!

Before we go into documenting the IVF process, we thought we would share our infertility journey with you over the past few years and how it got to the point where we knew IVF was the next step for us.
Our Infertility Journey
When Jake and I got married we wanted to have a few years together before we got pregnant. We are so grateful for that time we were able to have together. It has been fun traveling and going on lots of adventures together!  We had originally planned on trying to get pregnant after 3-5 years of marriage.
I have 4 older sisters who are amazing!  Each of them has had a very different journey in having a family.  I think seeing these experiences from my sisters has been a big blessing for me to see first
hand
that everyone's journey is very different.  This also helped me be pretty proactive soon after we were trying and we weren't getting pregnant.
Where It All Began
October 2014- Went off birth control. We knew in the future wanted some cute kiddos but weren't completely ready yet. Thought we would go off BCP just so it would be out my system for when we wanted to start trying. But we were talking about kids and the idea of kids sounded pretty fun!
June 2016- Started trying to get pregnant.  This is going to be TMI… but we forgot to bring "protection" on a trip.  When we were driving to get to the cabin, we talked about how we were getting to the point where we were "more ready" to start a family, but not yet….  On our trip we decided, hey what the heck… let's go for it!
July 2016- After our trip, I started my period. I asked around for some good apps to track when you are ovulating and marked all the "good days" in my calendar for the next 6 months.  I told myself it's ok if we don't get pregnant, and just have fun. When I had looked back, the dates we started trying ended up being "good days" for us to get pregnant. I told myself not to worry and everything would work out.
October 2016- My sweet dad passed away. Soon after his death I had a really sweet experience that really inspired me and Jake and to move quickly on our journey to having kids.
November 2016- Started my period, so I made an appointment with my OBGYN. By that time we had been "trying" for 6 months and it was time to get down to business. No more messing around!
January 2017- I met with my OBGYN and asked for clomid. Typically your doctor will want you to be trying for at least a year but since Jake and I were older and it had been almost a year, we got the prescription. I was terrified to take clomid because I was worried how it would make me feel. Taking medications is not my jam. It's really hard for me to put a pill in my mouth because I worry about side effects and how I will feel. I kept telling myself how grateful I was to be taking clomid and how it was helping us get one step closer to our family. Luckily, I felt just fine on clomid and didn't feel a difference too much. I took clomid and we kept trying for 3 months.
April 2017- When we weren't pregnant with clomid after 3 months, I called the fertility clinic and made appointments for Jake and I to get tested. Before I took anymore medications, I wanted to figure out what was going on. I was so glad we did that because we had no idea none of the "next step" medications wouldn't have work for us. Most insurances will cover preliminary testing at fertility clinics so it is worth going in to find out what's going on. The doctor I wanted had a 4 month wait period to get in, so I was glad I made the call when I did. When you are looking for a doctor ask around. If someone hasn't done IVF, they usually know someone who has done it that can give you some recommendations. There are lots of great doctors out there, but I knew I wanted to go with one with an amazing success rate, and innovative! It's ok to be picky about this! It is your body and you want the best for your body and future baby! I had been asking around for good fertilely doctors for quite some time and kept hearing about Dr. Faulk, so I knew he would be worth the wait.
August 14th, 2017- First appointment at the Fertility Clinic. We meet with Dr. Faulk and really liked him. He was a really great fit for us and so we decided we wanted him as our doctor. At the appointment we talked to Dr. Faulk for a bit and then went straight in for an ultrasound. I didn't realize we would be starting infertility testing that day, but I am so grateful my cycle and everything lined up perfectly so we could! Before we left the doctors office, we scheduled the rest of the testing that we could (some of it you have to wait till your period.) I had to come in for 4 doctors visits to do a few different kinds of ultra sounds and a blood draw. Jake had to do a sperm analysis. The nice thing is once you have your first appointment, you can usually start doing everything asap. The clinics want to help you find answers as soon as possible too, which is really great 🙂
September 2017- Finished our infertility testing and found out our next steps. Our doctor recommended starting with a round of IUI. IUI is a more cost effective route if you are paying out of pocket, and less invasive on your body. For some reason I didn't have a good feeling about it….like for months. I kept putting it off, so I decided it was time to call the doctor. We called the Doc and let him know how we were feeling. He was really great at listening and walking through our concerns and situation. After talking, looking at our medical records, family histories, test results, and seeing the slim chance we would have success with IUI, Jake and I decided to move forward with the next step, IVF. With IVF we would have a 60-ish% chance to get pregnant and those were good enough odds for us! Growing up seeing my sisters situations I always wondered if infertility would be in my future. In high school I had a feeling someday I would be doing IVF. Seeing where Jake and I were at, we knew this was the right path for us to go down next.
September 2017- Started working to financially get ready for the next steps. We have known for over a year that IVF is what we needed to do next. Since we knew our insurance wouldn't cover any infertility and we would need to pay for 100% of it all out of pocket we have been saving money away, mentally preparing and getting our bodies ready for this adventure. It's a lot to pay for out of pocket, but worth it! Just knowing we are doing all we can to start a family is worth the money for us.
January 2018- Decided November was the latest we wanted to get started with IVF and put it into the schedule.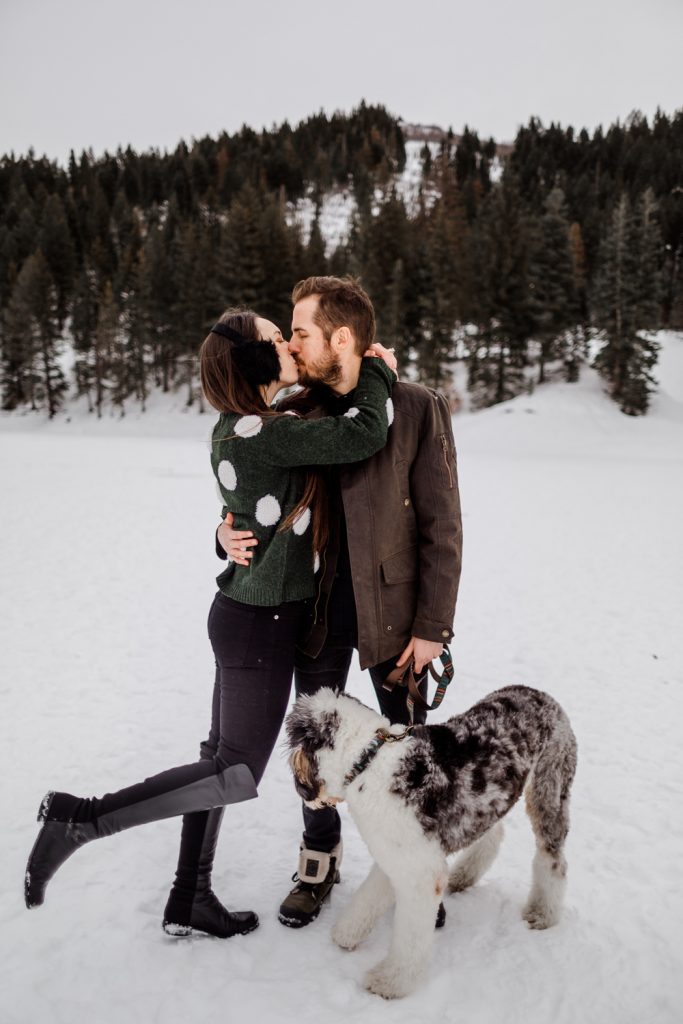 February 2018- Switched out all of our home products to natural products. Cleaners, shampoo, hand wash, laundry detergent, deodorant, skin care, etc. We knew with preparing to do IVF we wanted to make sure we were surrounded by products that would enhance our lives and reduce toxins.
July 2018- Cut out all flours/sugar from our diets and only eat 3 meals a day. Being at a healthy weight can greatly increase your chances of getting pregnant. Those were some big changes for us, but have made us feel healthier as we go into IVF. More on this topic to come next Sunday 🙂
September 2018- Met with the financial planner at the Fertility Clinic to get the hard numbers for IVF. Each clinic is a little different, so it's good to meet with the Financial advisor at the clinic so you have all the info beforehand. With IVF most clinics have you pay all the cash up front, so you will need to have all your ducks in a row! It was nice for us to see what kind of options were available too. For us we could do one round of IVF, or pay more and add more rounds on kinda like an insurance policy. After we looked it all though, for us it made since to do the one round and see how that goes first!
October 2018- Took out a loan! Everything is starting to fall into place! For us, we didn't want to take out a loan to be able to start a family because I thought if everything didn't work, I didn't want to be paying off the loan. But guess what… we took out a loan for us to start a family! And guess what?!?! My feelings on it have changed! Now going through the infertility process for several years now, I am so grateful we were able to take out a loan to work towards starting our family right now! Of course it is not our first pick to go into debt to have a family, but for us we really saw the Lord's hand make this loan possible. If we weren't able to get the loan it would still be a few years till we saved up all the money to start. With IVF there are a lot of added costs, and for me knowing that we are doing everything we can to start a family, even if we are paying it off for years to come is so worth it! We know we have little ones that are ready to be part of our family, and we are ready for them to be part of our family too! Jake and I are so incredibly grateful for this process and can't tell you how excited we are about it all!
November 2018- Started my period. I have never been so excited to start my period in my life 🙂 Really though! I was scared it wouldn't start on time, or set our calendars back but luckily started right when we estimated. So I called the fertility clinic and talked to our coordinator to let her know we were officially ready to start IVF! The nurse called in our medications to a local pharmacy as well as ordered our injections that we would need coming up!
November 13th, 2018- Met with our IVF coordinator, talked through questions, concerns and our schedule for the next few months. Our coordinator created a color coded calendar to print out that has all of our estimated dates of medications start and stop dates. Not going to lie… the calendar is pretty intimidating, but once we figure it out how to read it, it's not so bad. It's actually pretty cool because it means everything is really starting and moving forward! And that is an awesome feeling!
December 3rd 2018- IVF Officially Started! Jake went to pharmacy and picked up our prescriptions. I started birth control, and the rest of the medications he picked up were for later in the month! This was a big day for us! I literally sat and cried for over an hour overwhelmed with gratitude and emotion for starting this process! We have been looking forward to starting In-Vitro for quite some time, and now it's all really here! So…. that officially makes December 3rd, 2018, a day to remember for us!
Well, this is a wrap for today! More on our IVF progress to come soon 🙂 Wahoo! If you want to follow along on the adventure LIVE, we are posting on our YouTube Channel Hang with The Bangs often, as well as our Instastories with updates that are different than we will be sharing on our blog.
Thank you for all your love and support! We love you! – Kelsey and Jake

HER LOOK: Sweater (only $30) | Earmuffs | Pants | Boots | Lipstick
HIS LOOK: Jacket | Shirt | Pants | Boots
In-Vitro Fertilisation
Infertility
IVF