Looking for a fun way to spice up your Halloween Bunco night?! Today I am sharing my Halloween Themed Bunco score cards and table numbers, plus all the details to make an awesome Halloween Party!
Halloween is my favorite holiday! It has been a favorite of mine for years! The pumpkins, the fall leaves, costumes, I LOVE IT ALL! For my Bunco crew I got to host the Halloween party the past few years! Throwing parties is my favorite thing so to have Halloween and Bunco combined was a real treat for me! Since we have moved and are now living in an RV, today I am reminiscing and looking back at pictures from a few years ago on our Witches Night Out Halloween Bunco.
Witches Night Out
I wish we had gotten pictures of the front of the house when it was dark out. We had 4 strobe lights with spooky halloween themes up blinking on the house. We also had pumpkin lights around the banister, lanterns, dry ice and spooky music playing!
When I was planning this party I wanted it to be a fun Witches Night Out! Like a witches brew night from Hocus Pocus!
From the moment party guests came I wanted it to be an experience from when they first pulled up to the street. Jake and I had strobe lights and dancing skeleton lights all over the front of the house.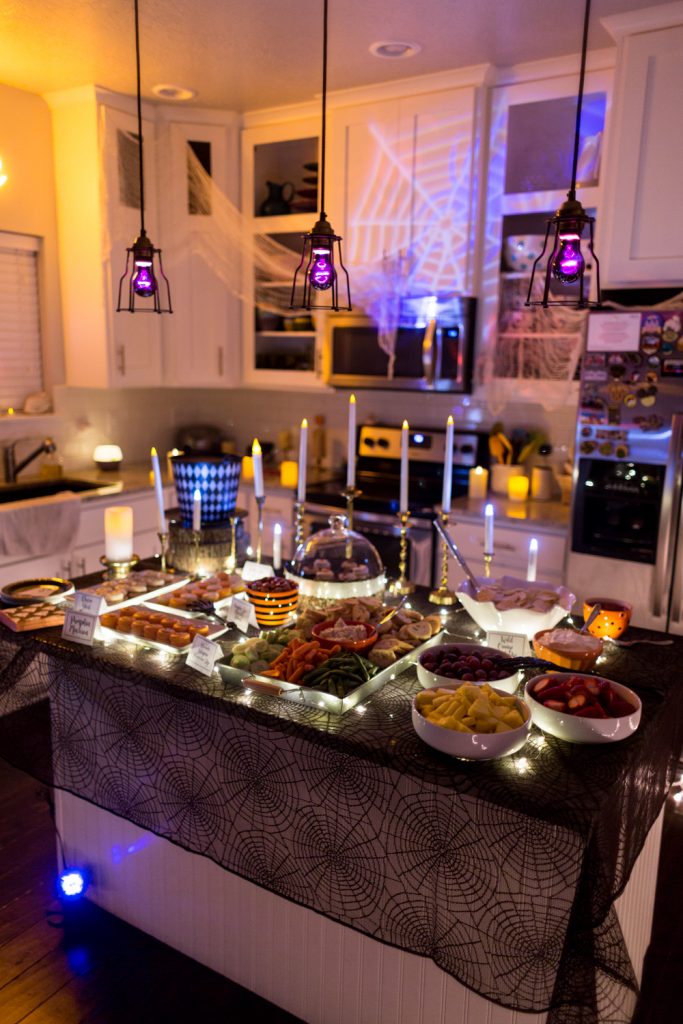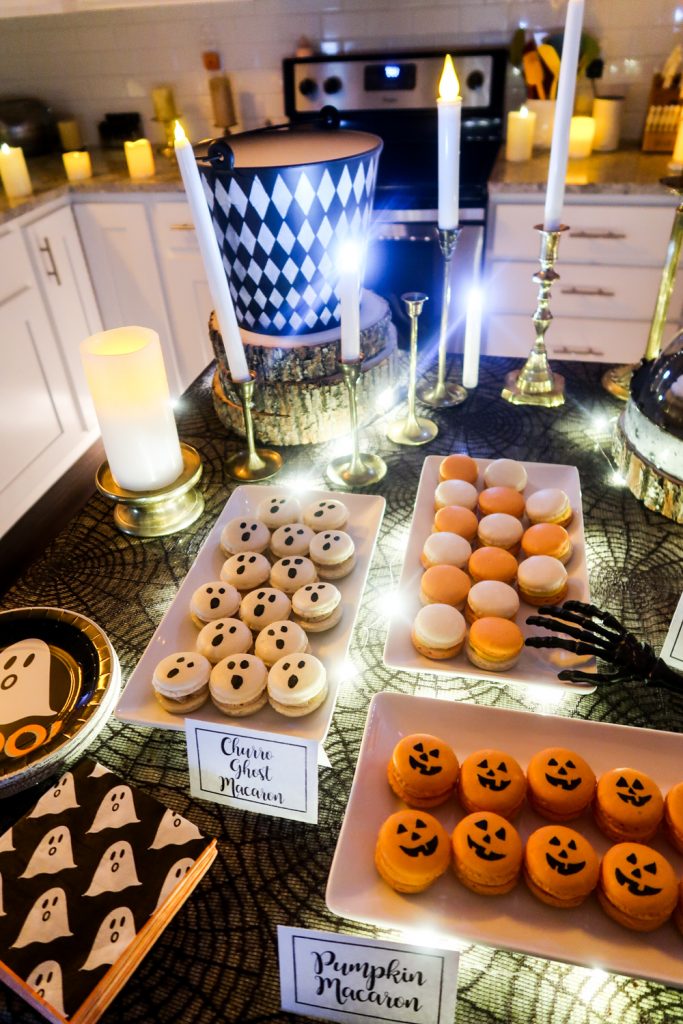 Halloween Themed Food Table
Is it a party without some treats?!!? Especially for Halloween?!!?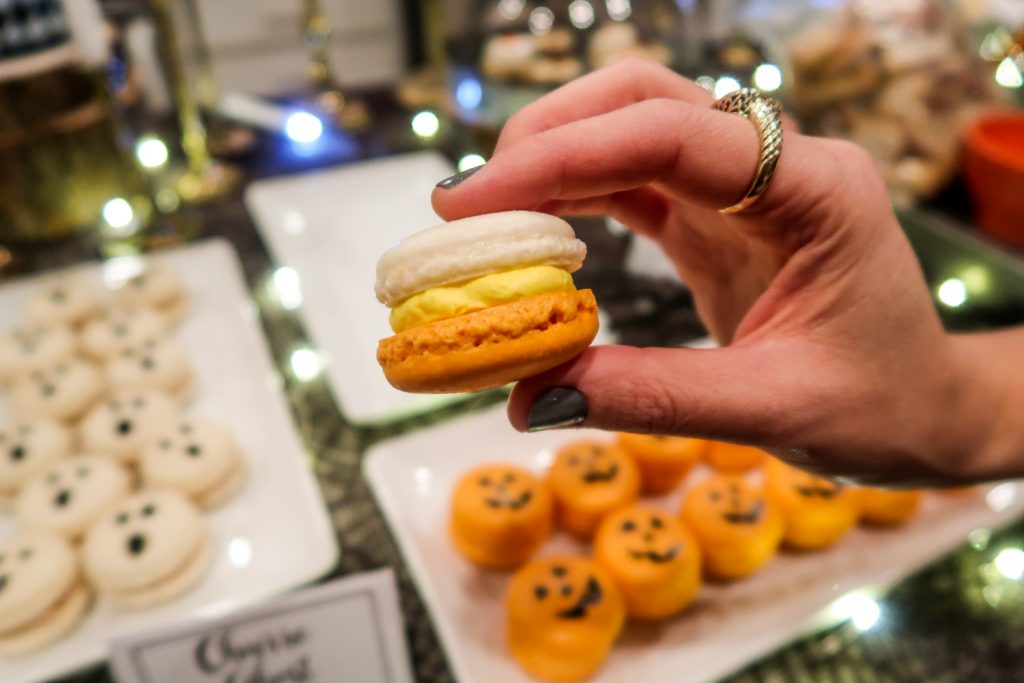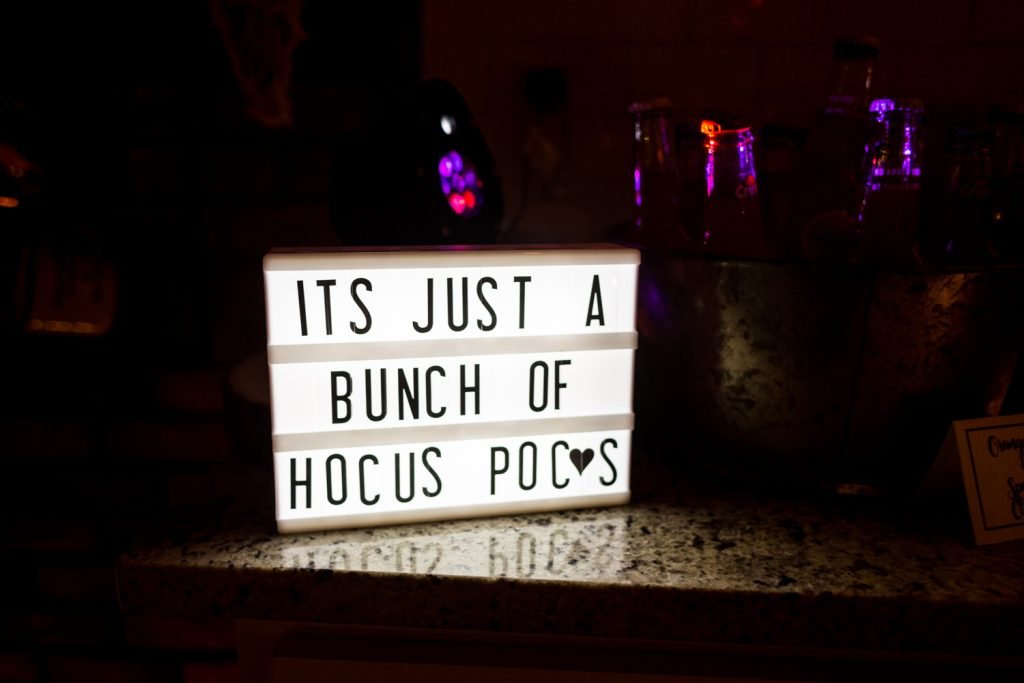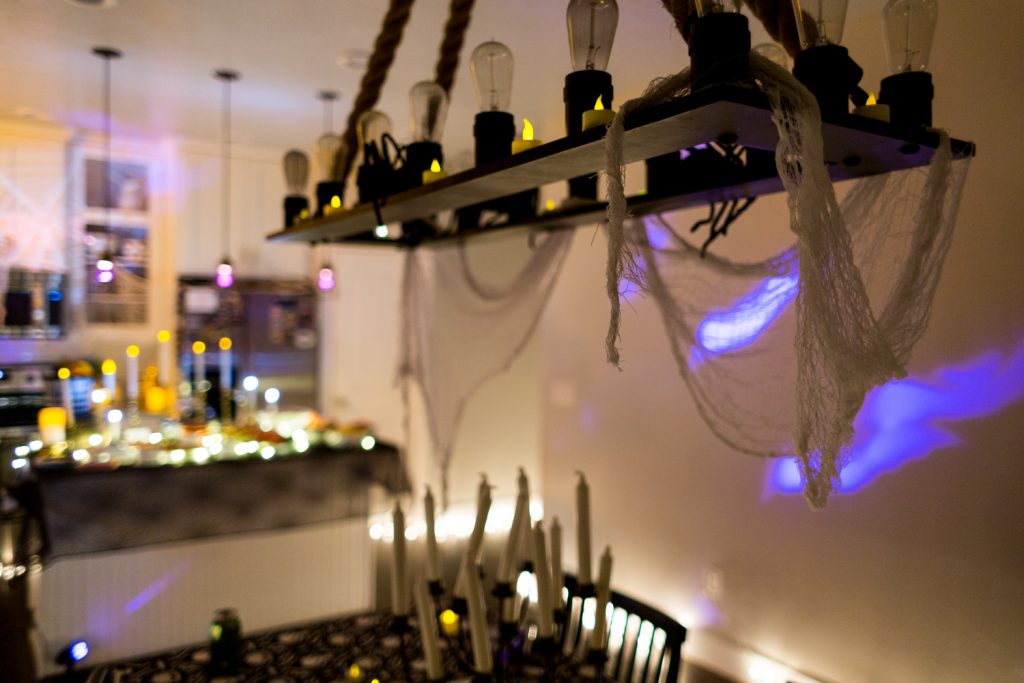 Bunco Table Set Up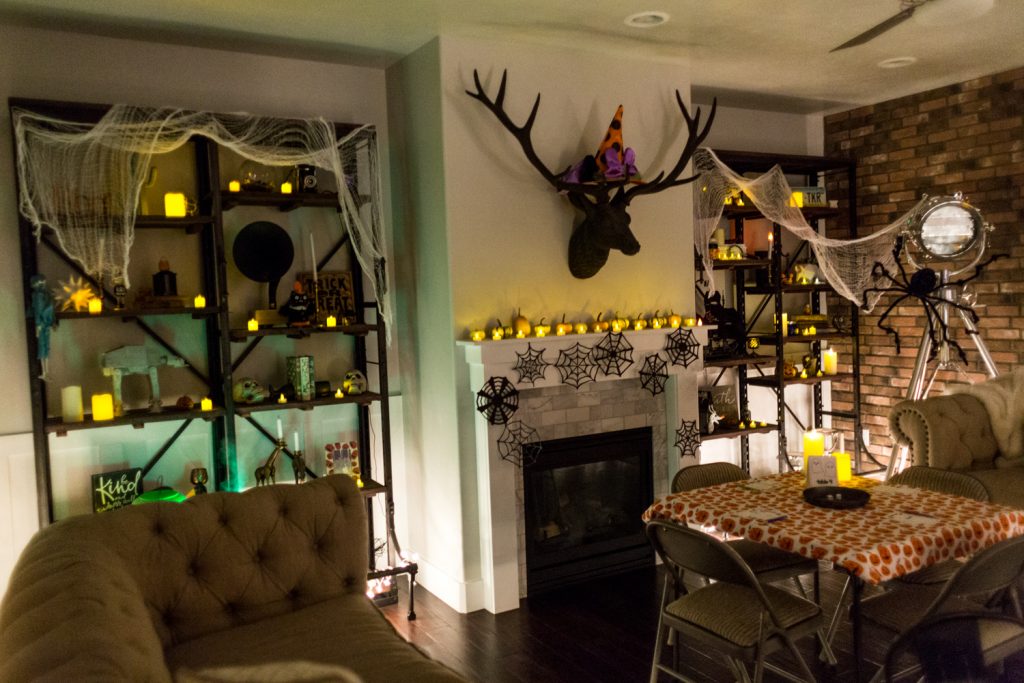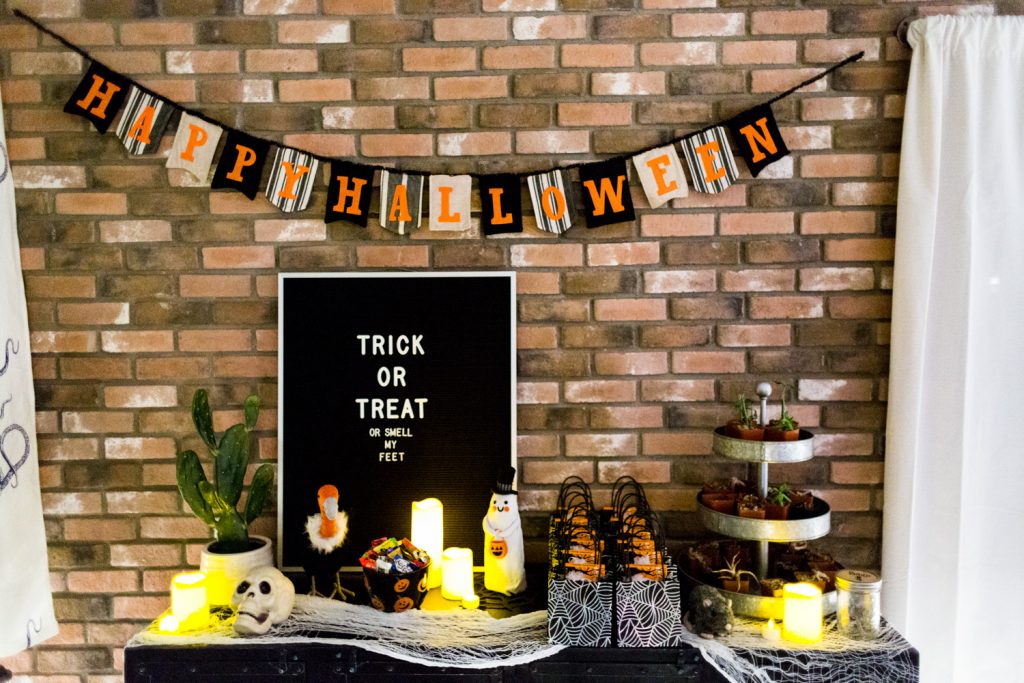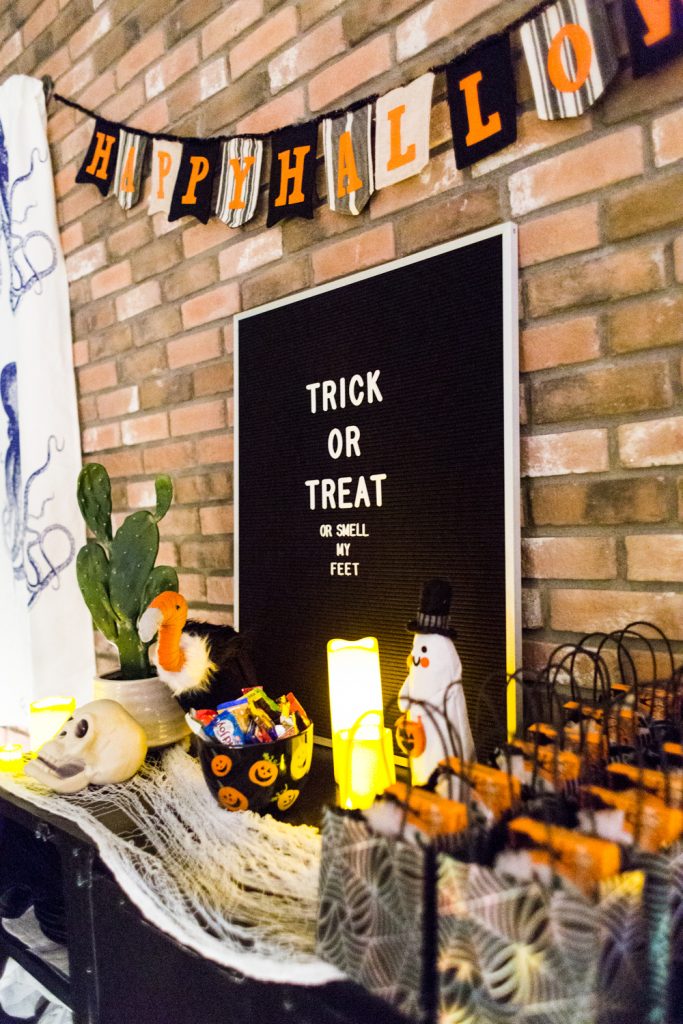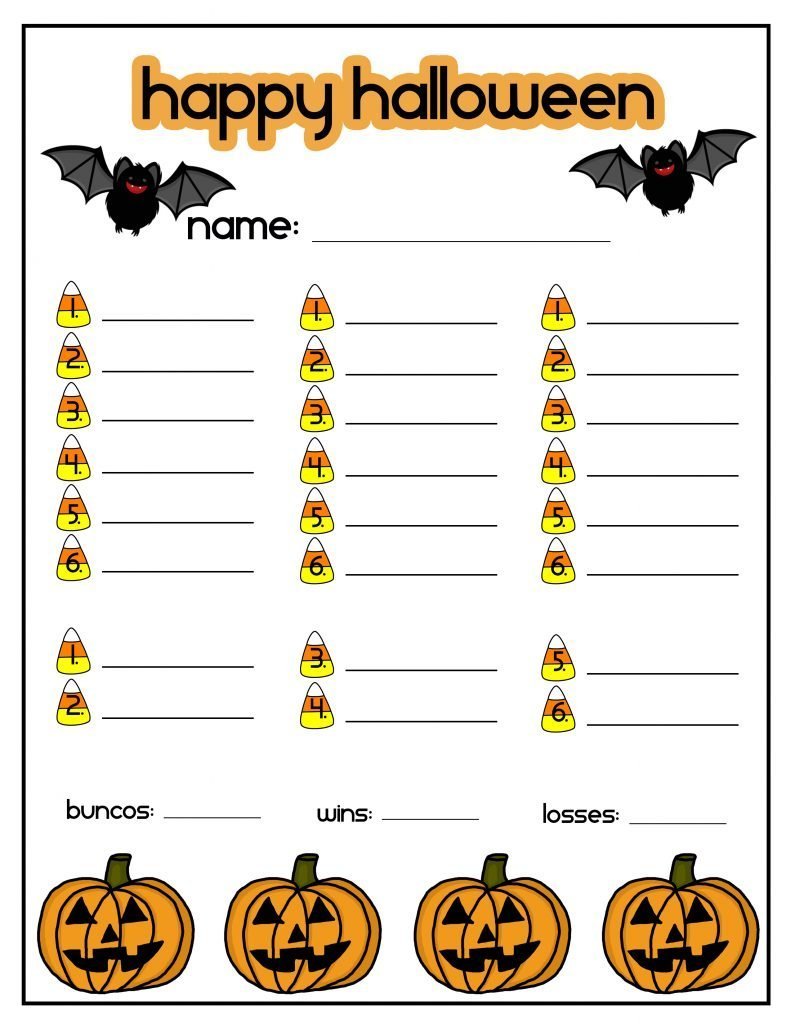 Halloween Bunco Free Printables
When I was searching for Halloween Bunco score cards, tally cards and table cards I couldn't find any anywhere! So… I decided to make some! I wanted them to be cute happy Halloween, so here is what I came up with!
Feel free to print these and use for your own personal use.
Halloween
Parties