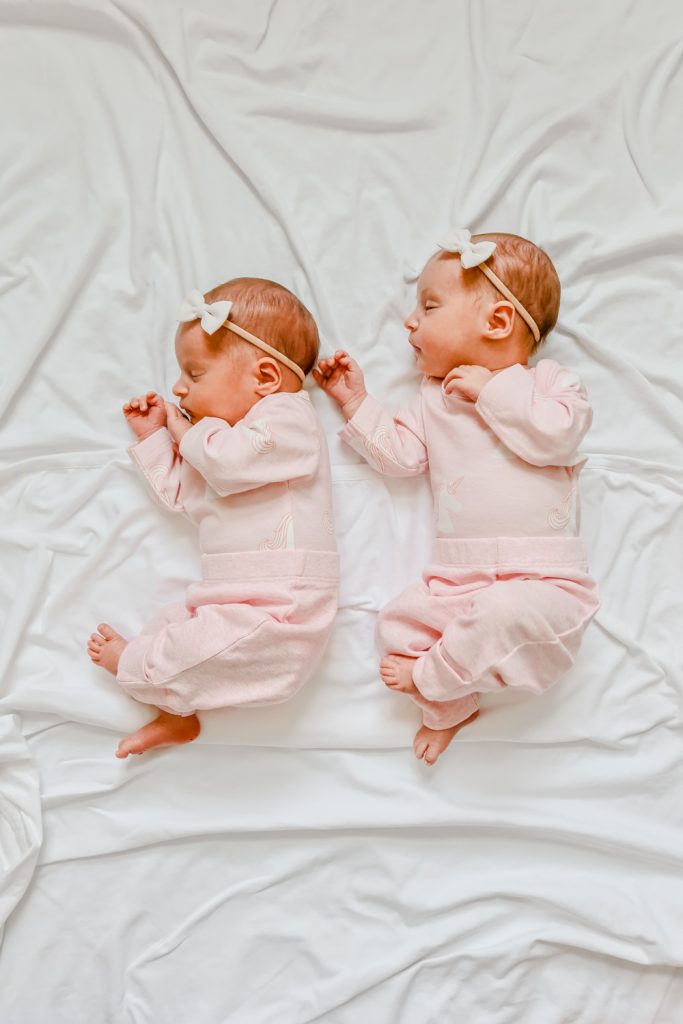 3 Weeks Old
Scout and Davey are officially 3 weeks old! Wahoo! They are the sweetest girls ever! I can't believe how fast these past 3 weeks have flown by! In just a short amount of time they have grown so much! Jake and feel so grateful to be their parents! These 2 are the BEST! Everyone says the time flys by fast, but I didn't realize it would be flying by so fast already!
At our 2 week check up the girls were each weighed and we found out these 2 are almost the exact same weight now. How cute is that?!? Scout weighed 5lbs 9oz and Davey weighed 5lbs and 10 ozs. They are growing so strong and healthy!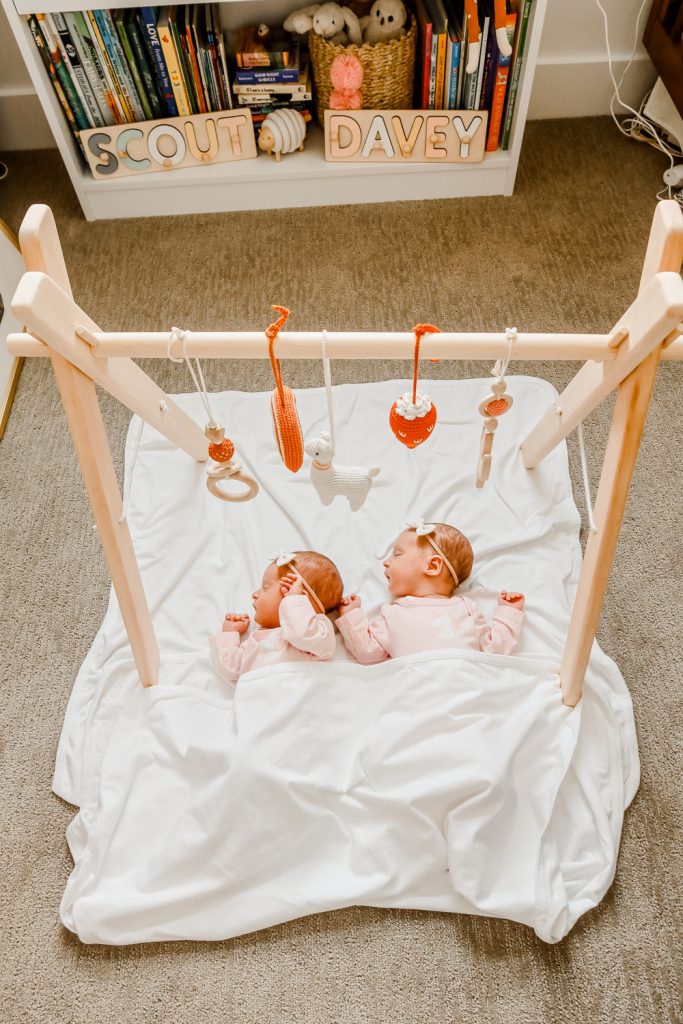 Scout
We nicknamed her Squirt….for more reasons than one 🙂 Scout is often having a poop explosion and a impromptu bath is needed. Good thing she loves baths! Anytime we brush her hair with the bath brush and soap it makes her so happy! Scout cracks me up with the funny faces she makes! She is a pro at the Derek Zoolander Blue Steel face! Often she is found making that face! Its pretty fun and cute 🙂 Scout is quite fond of her binkie. She really likes having it near by wherever she is at.
Davey
Davey is sooo sweet and patient! She is a great latcher and a good sleeper too! It's been so fun to see her start to be pretty responsive! She has been spending lots of time looking around these days. I love when she smiles and shows off her cute dimple! This girl really loves her daddy. If she is sad and her dad holds her, she immediately relaxes and stops crying. Davey has the cutest raspy cry! I can't wait to hear her voice as she grows up!
These two have been so much fun! We are trying to get in as many newborn snuggles as we can before these girls grow up too soon!


Baby Girls Outfit Details:
Unicorn Onesies: Monica and Andy | Pink Pants: Monica and Andy | Bow Headband: Sherbet Lane | White Blanket: Monica and Andy | Mobile/Play Gym: Etsy | Name Puzzles: Etsy
Baby Style
Scout and Davey
Twins