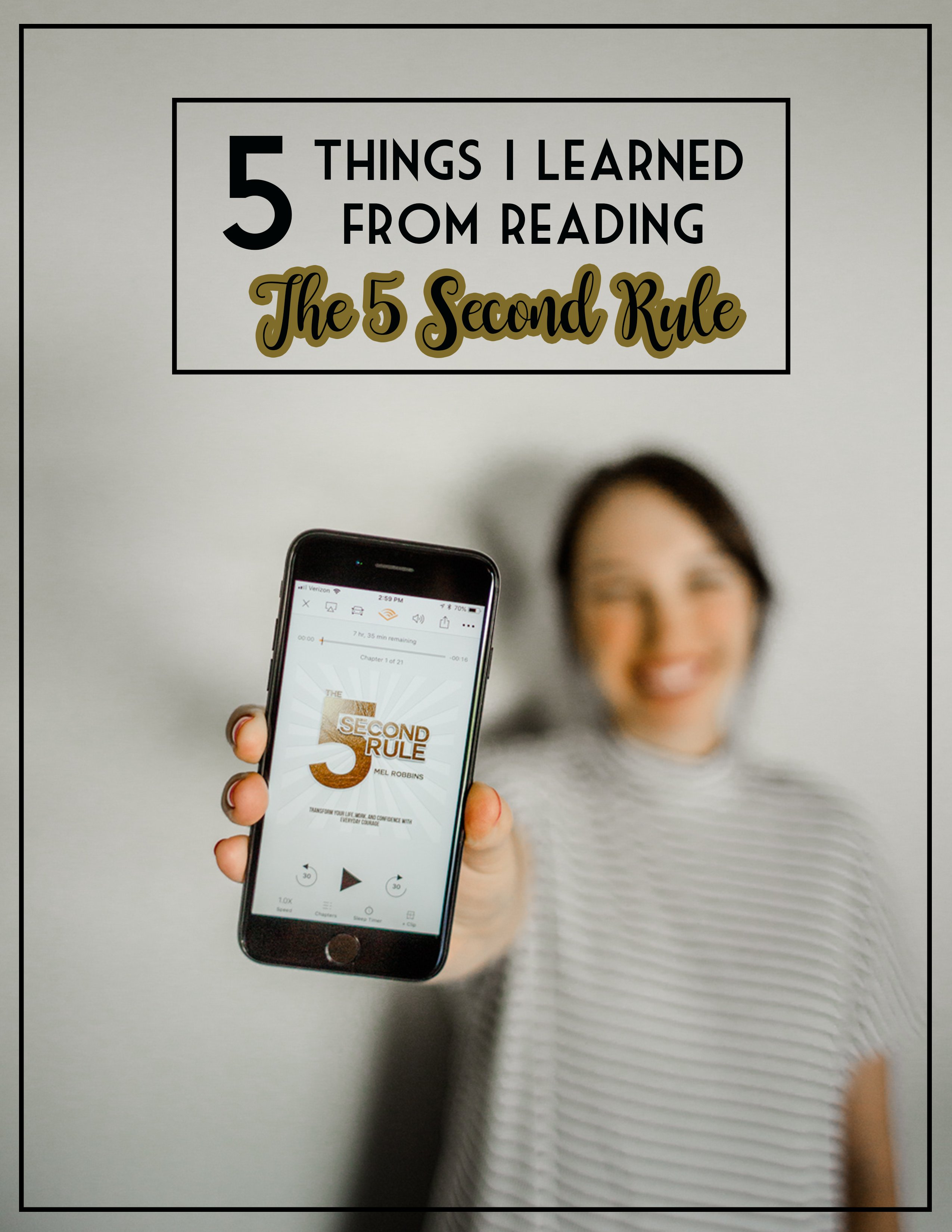 Ok guys, I just finished The 5 Second Rule by Mel Robbins and it was incredible! I am seriously overwhelmed with emotion as I am writing this because I loved the book so much I had to share!
I love Mel Robbins so much too.  She is quite a lady and I feel like we are the best friends now!  I listed to the audio version of the book on Audible and it is read by her.  You really feel like you are in a one on one mentoring session with her.  She can really relate and is fun to listen too.
The entire recording is 7 hours and 35 mins.  It took me about a week and a half to listen to it. While I made breakfast or ate my lunch I would listen to it.  Mel has a lot of great stories and advice to share so I really wanted to take it all in. Come join as I share what I learned from the book, experiences using the rule and more!