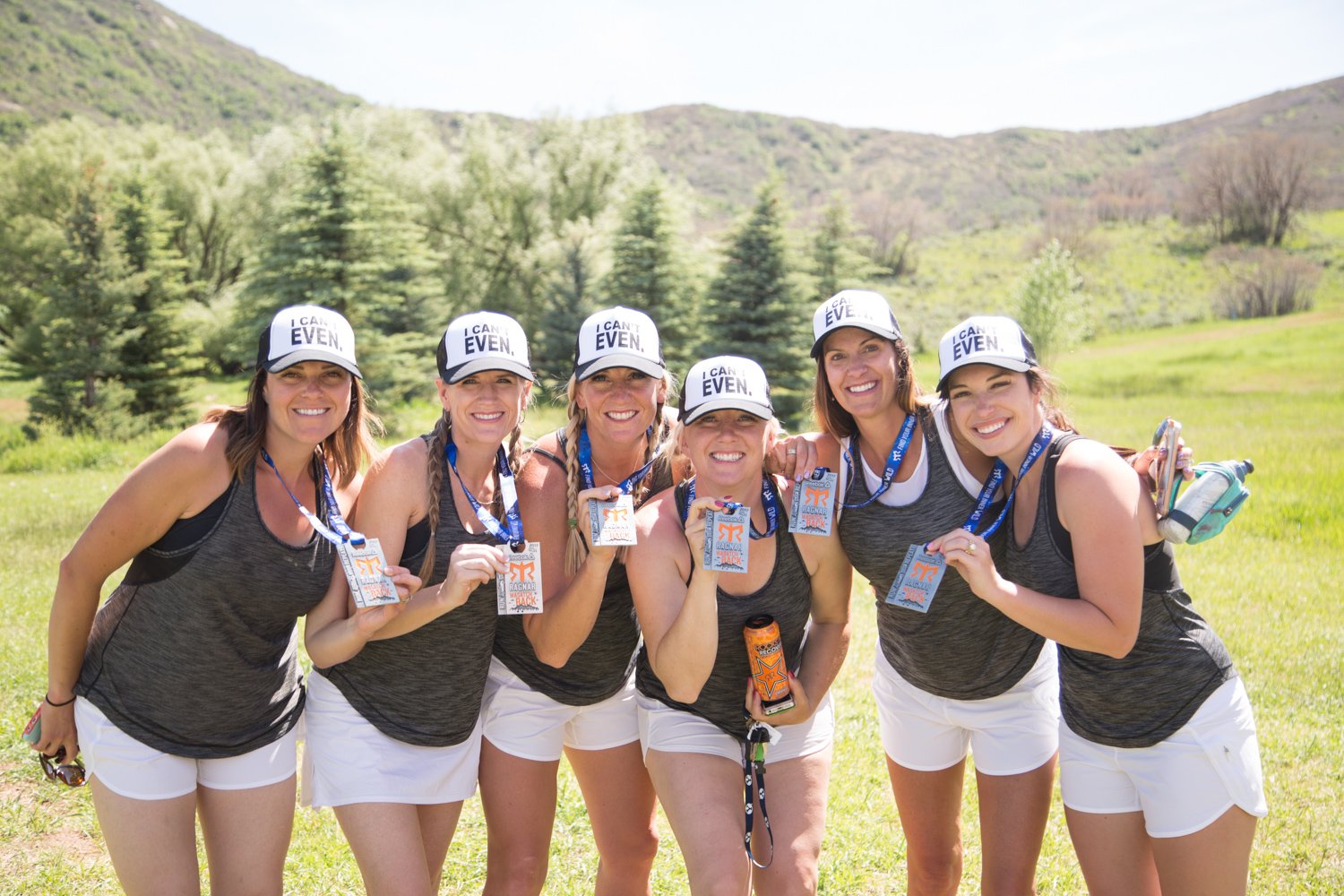 Team Outfits: Tank Tops, Shorts: Lululemon | Hats: Amazon | Sneakers: Nike

This past weekend I had the chance to run the Wasatch Back Ragnar race with some awesome friends!  This was my first time I ran a Ragnar race, and it will not be the last!  If you ever get invited on a team to run one, go for it and do it!  I had no time to train and was nervous to do it because I have not ran for over 7 years.  If you have time to train, I am sure the recovery process and overall enjoyment running would be so much better, but it still was a grand ol time!
I lucked out with a team that all really got along and had the same end goals for Ragnar.  If you can, get on a team or create a team that has the same picture as you for the race.  Example, none of our team us cared about our overall run times, but just to have fun and be outside.  If you are competitive, find a team that is keeping track of times, regular runners, etc.
Since this was my first time doing the race, I am in no way an expert on this topic, but I did learn quite a bit.  There were several things I wished I knew before the event so come dive in so you can be prepared for your first Ragnar!