Are you in the market for a stroller?!?! Before taking the plunge, here are 5 things to consider to help you make the right choice for you and your family!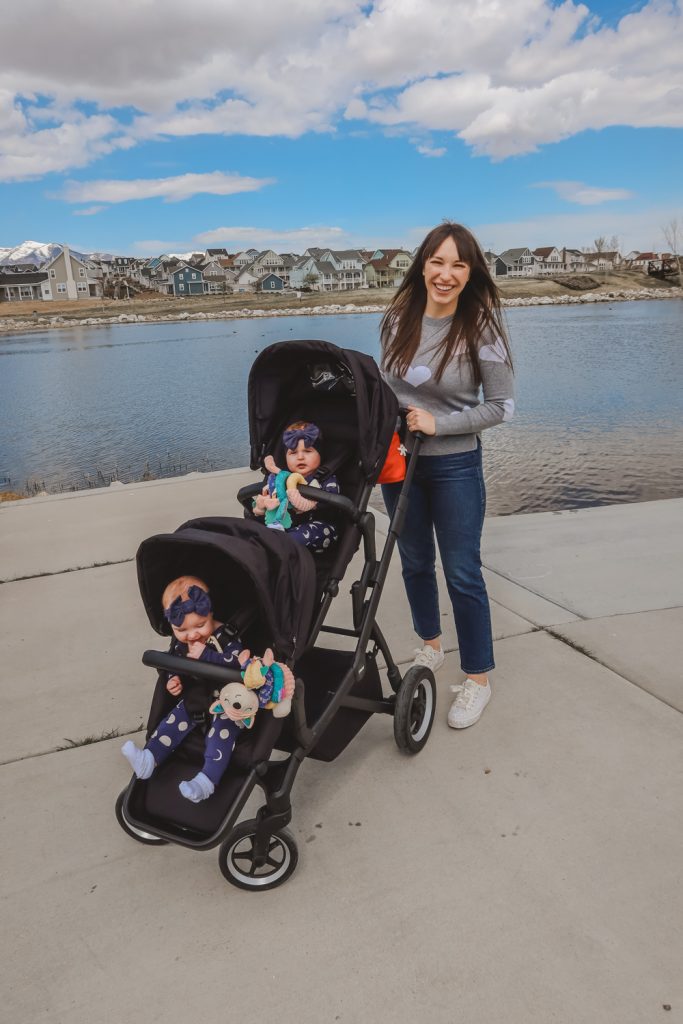 5 Things To Consider Before Purchasing A Stroller
There are so many strollers out on the market, sometimes it's hard to narrow down your search to which one is the best for you and your family. After doing tons of research and testing out strollers I found a few things that were really helpful in the process. Today I am sharing 5 things to consider before purchasing a stroller.
1. Budget
Strollers can be pricey, especially if you are interested in a high end stroller. For me, I had no idea how much strollers cost, so I wanted to find out what everyone was recommending and create a stroller budget off of that. Consider how much you want to spend but also be realistic. For us, we want to have more kids after the twins so investing in a great stroller is totally worth it to us! If there is a stroller you are wanting but it's out of budget check out your local Facebook Marketplace, Craigs List, ebay, etc. for a gently used one! Sale times is also a great option! Strollers don't often go on sale, but I know on the Nordstrom Half Yearly sale they will usually have some high end strollers on sale! Black Friday/Cyber Monday is also a great sale time coming up. There can be lots of great deals out there, it just takes some time to search for them!
2. What Do You Need The Stroller To Do?
Think about what is important to you in a stroller. Consider weight of the stroller, durability, functionality, compartments. For us we knew we would be traveling a lot with our stroller so we wanted a light, easy to use and compact. Make a list of all the things you want out a stroller and have it on hand when you are researching strollers to see if the stroller checks the boxes you need.
3. Interchangeability
For us this was huge! We needed something we could use with carseats, toddler seats and bassinets. Think about if you need to change out seats or what configurations that would be helpful.
4. Future Planning
Are you wanting to add to your family in the future?! Investing in a stroller that can grow with your family is a great way to save money in the long run! Many strollers out there can grow with your family, so make sure to find one that works for your needs.
5. Test Out Strollers In Person
Online you can get an idea for the stroller and read lots of reviews but test it out in person. Especially for twins! It's so helpful to see how everything fits together and moves. For me it was also hard to figure out just what we needed because some strollers are built to order. When we tested out strollers we found a really kind worker who took the time to help us figure out all the components we needed!
What Stroller Did We Go With?
After tons of research, testing out strollers, Jake and I decided to go with……. the Thule Sleek. You can check out below why we decided to go with this stroller for our twins and how it works!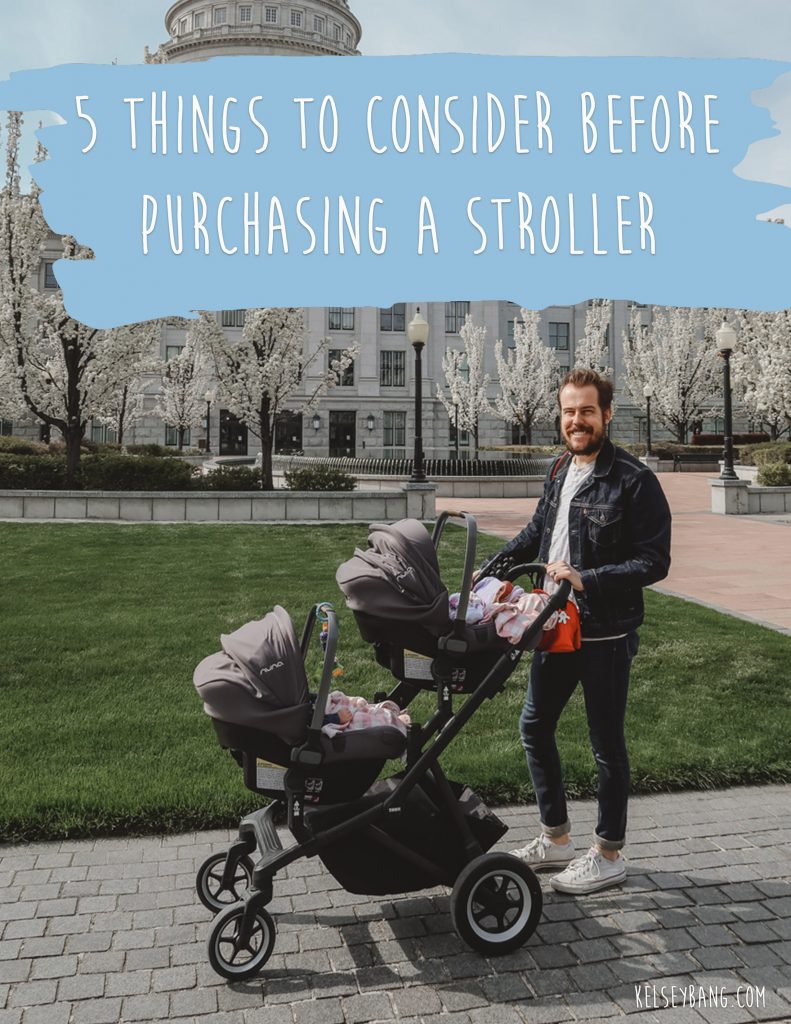 IF YOU LIKED THIS POST, YOU MIGHT ALSO LIKE THESE POSTS
Shop This Post

Baby Products
motherhood
parenthood
Twins